Yet another Indian has made it to the very top of a global tech giant.
Indian-origin technology executive Arvind Krishna has been named as the Chief Executive Officer of American IT giant International Business Machines (IBM). The IBM Board of Directors elected Krishna as company CEO and member of the Board of Directors effective April 6. Krishna is currently IBM Senior Vice President for Cloud and Cognitive Software. "I am thrilled and humbled to be elected as the next Chief Executive Officer of IBM," Krishna said in a press statement released by IBM. "IBM has such talented people and technology that we can bring together to help our clients solve their toughest problems," he added.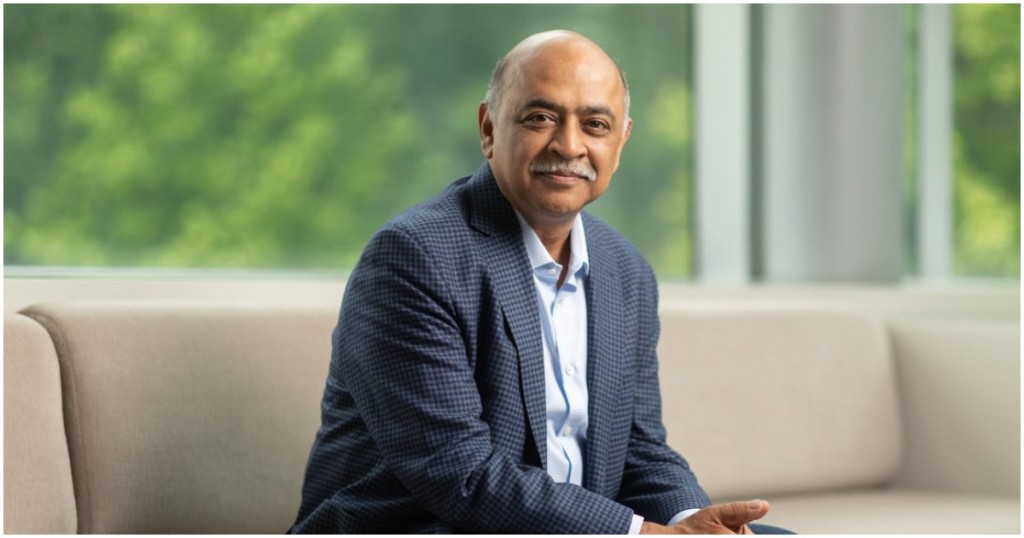 Arvind Krishna story is similar to those of many Indians in the US tech industry — he'd finished a degree from IIT Kanpur, before moving to the US to complete his PhD from University of Illinois at Urbana-Champaign. In 1990, he'd joined IBM, and had been there ever since. At IBM, he was previously a general manager of IBM Information Management, which included database, information integration, and big data software solutions. He served as vice president of strategy for IBM Software. He also held several key technical roles in IBM Software and IBM Research, where he pioneered IBM's security software business. His current responsibilities also included the IBM Cloud, IBM Security and Cognitive Applications business, and IBM Research. He leads the unit's strategy, product design, offering development, marketing, sales and service and also guides IBM's overall strategy in core and emerging technologies including artificial intelligence, quantum computing, blockchain, cloud platform services, data-driven solutions, and nanotechnology, according to his profile on the IBM website. The outgoing IBM CEO Virginia Rometty said Krishna is a "brilliant technologist who has played a significant role in developing our key technologies such as artificial intelligence, cloud, quantum computing and blockchain. He is also a superb operational leader, able to win today while building the business of tomorrow." Krishna is also the co-author of 15 patents.
Krishna's elevation as IBM CEO adds him to the list of Indians who head global tech companies. Right now, Sundar Pichai is the CEO of Google, Satya Nadella is the CEO of Microsoft, and Shantanu Narayen is the CEO of Adobe. Like Arvind Krishna, they all completed their undergraduate degrees in India, before moving to the US for higher studies. With IBM, Google, Microsoft and Adobe all currently being led by Indians, India is establishing its dominance all over Silicon Valley like never before.