The Indian government is moving quickly to build its own video-conferencing solution.
After the Ministry of Information and Broadcasting had announced an innovation challenge for Indian companies to develop a robust video-conferencing app with a Rs. 1 crore cash prize, the government has shortlisted 10 firms in the first round. HCL and Zoho are the biggest names among the finalists — other companies in the top 10 are Hyderabad-based PeopleLink, Aria Telecom, CyberHorizon Corp, Darsh, Instrive Softlabs, PeopleLink Unified Communications and Jaipur-based Data Ingenious.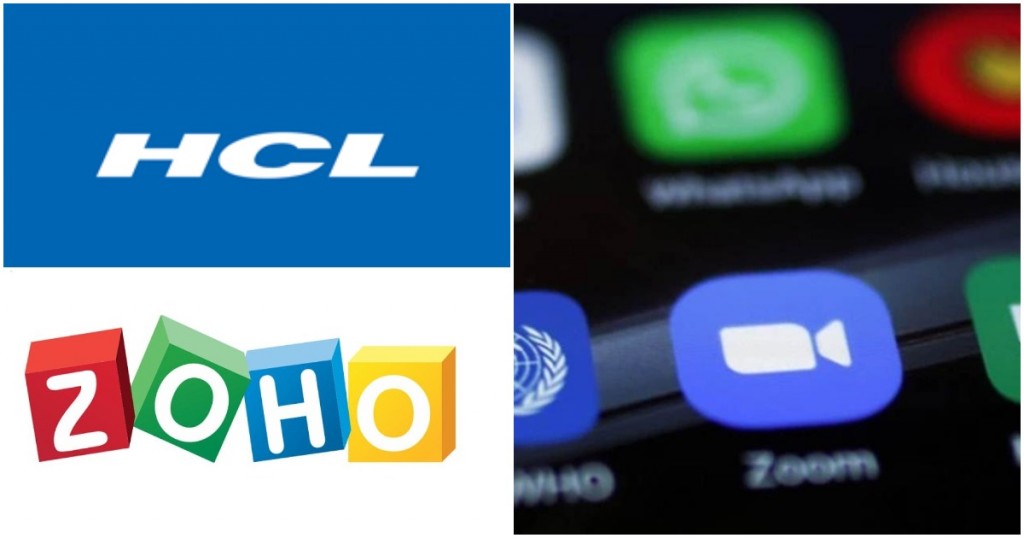 Last month, the Indian government had issued an advisory against using Zoom app, and declared that it wasn't entirely safe. It had then gone ahead and announced a competition to build an indigenous alternative. The registration for the competition started on the government's mygov.in website on April 13, and the last date to submit the applications was April 30. The government had listed out the following attributes that the app should ideally have:
—Should support all video resolutions and audio quality, should work in low and high network scenarios
—Should be low on the usage of power/ processor
—Should not have any external hardware dependency
—Should work on any device
—Should have chat option during the conference, even the multi people conference
—Should have sign-in and non-sign-in options to join a conference
—Should have capabilities to host multiple concurrent conferences having multiple participants in each conference
The rush to create a homegrown video-conferencing app had been necessitated by the Covid epidemic, which had meant that large number of people were forced to work from home. As such, they had to rely on video-conferencing apps like Google Meet, Skype, and even Zoom to be able to work. Indeed, India's defence Minsiter Rajnath Singh had also been photographed using the Zoom app while talking to service chiefs, and this had met with some criticism. The results of the competition will be announced on July 29 
The 10 shortlisted companies are expected to develop a prototype for the solution that will aim to be at par with the global products such as Zoom. These companies will be given a grant of Rs. 5 lakh each to build the prototype, a government official told ET. In the second round, three out of these ten will be asked to build the complete solution and will be given Rs. 20 lakh each. The winning company will get to deploy the solution for the central and state government, the official added. The winning company will get a contract to deploy the app for use by Government of India and state government entities for a period of four years, and will also be given Rs. 1 crore in the first year and an additional Rs. 10 lakh per year for three years after the first year for operations and maintenance of the solution for the government.