India's top entrepreneurs, product managers and VCs discuss endlessly about the best ways to grow their products, but India's best growth hack might exist from outside of its tech world.
Aarogya Setu, the Indian government's contact tracing app for Covid-19, has become the world's fastest growing app after amassing 50 million users in 13 days. Of these, 11 million were in a single day after Prime Minister Narendra Modi urged people to download the application in his third televised address to the nation. The previous world record was held by Pokemon Go, which had managed to get 50 million downloads in 19 days all the way back in 2016.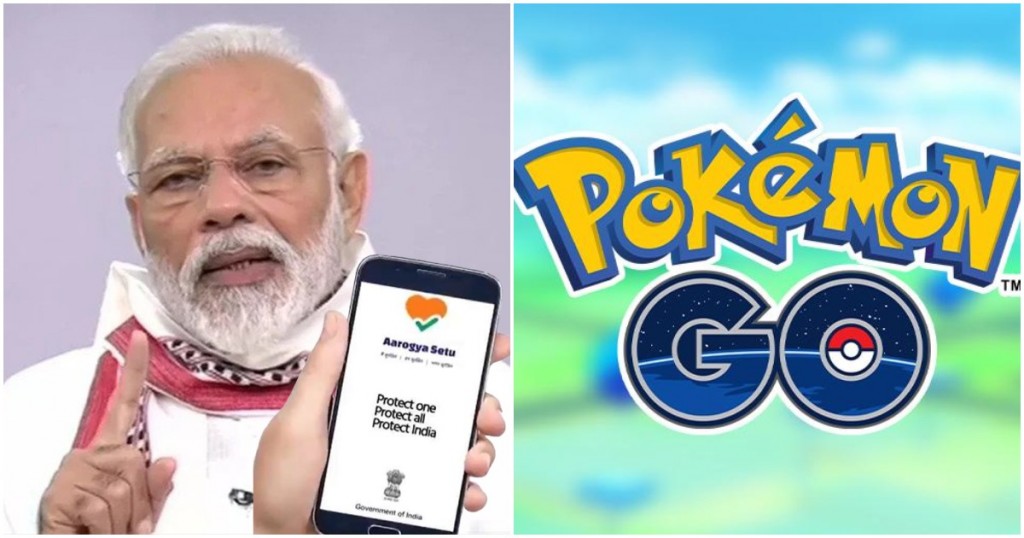 "We expected to touch 50 million users by April 15, but reached it a day before. There were 11 million downloads on Tuesday, which is the sharpest single-day surge in installations since the app was launched. PM Modi's announcement led to a spike that peaked at 100,000 registrations per minute in the afternoon, at around 20,000 downloads per minute on average over the rest of the day," said Arnab Kumar, programme director of frontier technologies, Niti Aayog. He is part of the team that developed the app.
Aarogya Setu uses location data to point out people that have come in close proximity with any Covid-19 positive patient. The application requests for access to location at all times and also asks for Bluetooth access after download. Once the user provides these permissions, the app requests for some basic info that will help build data about the users. The information includes age, gender, name, health status and also asks for the countries that the user has been to in the past few weeks. The application also asks if the user belongs to any one of the exempted category of professionals. Then it asks if the user will be willing to help in times of need.
In the next step, a self-assessment test is put forward where the user is asked about their current health and whether they are showing any of the symptoms of Covid-19. The user will also have to declare their travel history. In case you're a doctor, the app will ask if you were exposed to Covid-19 patients. Depending on the answers, the app will suggest a way forward.
The app considers Bluetooth range as a proximity sensor under which the user can be infected by another Covid-19 positive patient. When two smartphones with the app installed in them come in each other's Bluetooth range the app will exchange information. If one of the user is positive, the other person will be alerted about possibility of being infected. These potential cases are then notified to government for further testing.
"Protecting personal information is a priority and the app never reveals the personal identity of anyone, including the identity of the Covid-19 patients. Your data is not going to be used for any other purpose. All security and vulnerability aspects were reviewed by teams from IIT-Madras and a global tech-audit firm," said Kumar. The information of all unique interactions is stored only for 30 days on the device, after which all data is deleted. The data for non-risk users is deleted from the server in 45 days, and for at-risk patients, it is wiped in 60 days.
But Aarogya Setu's quick adoption should give India hope as concerns continue to be raised around foreign social networks, which collect data from Indian citizens, and send it abroad. India's most popular social networks, including Facebook, Instagram, TikTok and the like, are all foreign owned, and any Indian network that hopes to compete with them will struggle to get a critical mass of users before it can challenge their network effects. But if an Indian company — or the government — could develop a robust, feature-rich social network, and could use the PM's appeal to promote it, it could well be India's answer to the hegemony that foreign social networks currently enjoy in India.