When you're in charge of product that generates Rs. 9.45 lakh crore in revenue, there can be public consequences to messing up.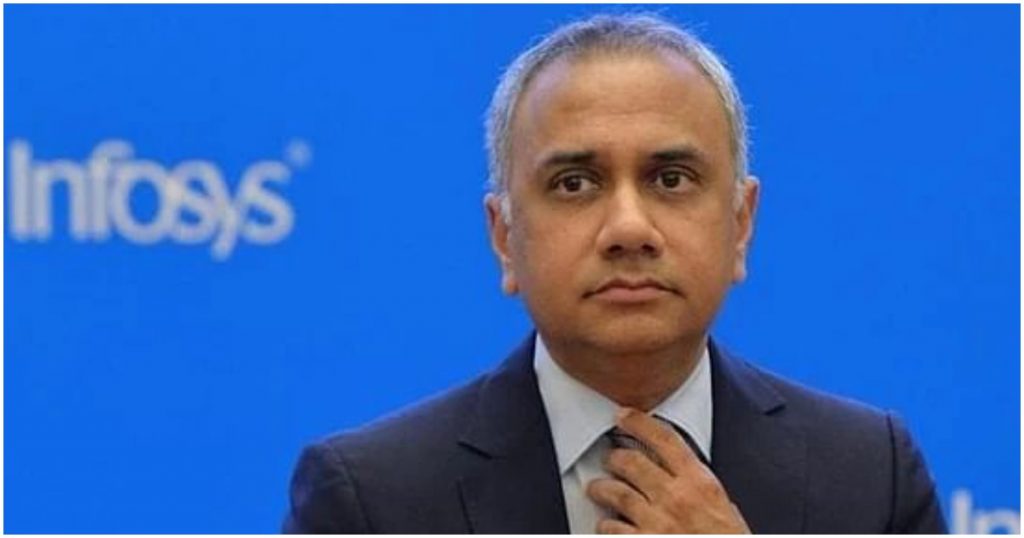 The Ministry of Finance has summoned Infosys MD and CEO Salil Parekh over the persistent glitches in the new income tax e-filing site. "Ministry of Finance has summoned Sh Salil Parekh, MD & CEO of Infosys on 23/08/2021 to explain to hon'ble FM as to why even after 2.5 months since launch of new e-filing portal, glitches in the portal have not been resolved. In fact, since 21/08/2021 the portal itself is not available," the official Twitter account of India's Income Tax department tweeted. Last year, the Income tax department had collected income tax worth Rs. 9.45 lakh crore from India's citizens.
This isn't the first time that Infosys has been publicly pulled up by the government for problems with the income tax site. The new income tax portal had been launched on 7th June this year, but soon after, the internet had been flooded with people reporting problems with the platform. A day later, Finance Minister Nirmala Sitharaman had shared a tweet of a user which had a screenshot of them being unable to access the income tax site, and gently chided Infosys. "The much awaited e-filing portal 2.0 was launched last night 20:45hrs," she'd tweeted. "I see in my TL grievances and glitches. Hope Infosys & Nandan Nilekani will not let down our taxpayers in the quality of service being provided. Ease in compliance for the taxpayer should be our priority," she'd added.
Infosys had been awarded the contract for the income tax portal in 2019 after a bidding process with an outlay of Rs 4241.97 crore. The project was expected to be completed in 18 months and was to be launched after three months of testing. However, it was launched after a delay on 7th June.
Even after the new income tax portal was finally launched, it has been persistently dogged with problems. Citizens looking to file their returns had been unable to even access the site in the first few days, and have been consistently reporting issues ever since. At times, the site shows coded strings instead of text that should be displayed to users, and at others simply fails to respond to button clicks. The initial issues could've been brushed aside as migration pains from the old website, but even more than two and a half months later, the site seems plagued with issues. As of today, the site was completely inaccessible, and showed a message that it was going through "maintenance", and said that the inconvenience was regretted.
It's hard to think of a platform that could be more critical than the income tax filing website — the government had collected Rs. 9.45 lakh crore in income tax last year, and a majority of those tax filings passed through its site. With the income tax filing deadline fast approaching, the government seems justifiably keen that it manages to collect all this tax, and appears to have been left with no resort but to publicly summon the CEO of the corporation that was entrusted with building the website.
It's surprising that things had to come to this — India's startups seem to have no trouble building world-class products these days, with as many as 25 companies reaching the unicorn club this year. But it's becoming increasingly apparent that the best software talent in India is now working with these startups, drawn by substantially higher salaries than those offered by companies like Infosys and TCS. And with the Infosys-made income tax portal appearing to fail publicly and spectacularly this year, it might present India's one of India's many tech startups an opportunity to work with the government to help develop a robust system that can meet its needs.