27 year old Neeta Bansal has just called in sick third Monday in row. The thought of spending 3 hours in Bangalore's peak rush hour traffic makes her wince, after a particularly relaxing weekend. However she's not alone. The horrors of a long workplace commute are not lost on people and companies alike.
The European Court of Justice recently moved to consider travel time taken to work as part of working hours. India however is not as lucky. Commuting to work is increasingly becoming strenuous, stressful and not to mention time-consuming. It's not unheard of for employees in tier 1 cities to spend 20-30% of their commuting to and fro work. Increasing migration to the cities and thus an ever-expanding fleet of vehicles, lack of traffic management, and inefficient and inadequate public transport is the main culprit. The traffic woes in IT hubs like Gurgaon, Bangalore and Mumbai are well documented.  While no immediate long term or tech solution seems to be at hand, the good news is that companies in India are cognizant and also sympathetic of the employee's woes and some of them are coming forward with various initiatives and ideas to help mitigate, if not eradicate this problem plauging the average Indian worker.
Flexi timings:
At the Gurgaon office of consumer electronics firm Philips, employees who drive to work and don't get parking can go back and work from home. The logic: logging in from home is quicker than finding parking. 
Bengaluru's SAP Labs doesn't monitor entry and exit timings — employees decide when to get to work and leave. The local units of Coca-Cola and Sapient have introduced flexi work hours that help employees avoid rush-hour traffic. "We start 30 minutes early at 8:30 am and close by 5:15 pm in order to beat the peak traffic hours," said Sameer Wadhawan, vice president for human resources & services at Coca-Cola. Bacardi, American Express, Ericsson, Samsung and Amway, which are headquartered in Gurgaon, have introduced flexi timings.
Locating close to where employees live: 
When Mumbai-based retailer Future Group consolidated its offices in Vikhroli, 'traffic dynamics' dictated work hours. In the National Capital region, the global consultancy firm is identifying a location at Noida. "At the end of the day, we want our employees to maintain a work-life balance. Otherwise, it will impact their productivity," PwC India human capital leader Jagjit Singh said. The locality of Koramangla in Bangalore which is known as the Silicon Valley" of Bangalore has a perfect balance of being a residential and a startup hub, minimizing travel between work and home.
Car Free Days: 
In the case of Gurgaon, even the authorities are taking steps to ease traffic congestion. In a pilot project by the traffic police starting later this month, some of Gurgaon's busiest office areas, including Cyber City, Golf Course Road and Cyber Park, will be turned into car-free zones every Tuesday. The authorities will run additional buses to help commuters.  Similarly in Hyderabad, the government has initiated a "Car Free Thursday" initiative to ease traffic clogs in the IT corridor of the city. The government has introduced alternative transport arrangements for the IT workers including special buses, 'She Shuttles' exclusively for women IT employees, and carpooling.
Encouraging bicycling and taking public transport to work
Infosys is promoting options such as buses, cabs and cycles for its more than 1.79 lakh employees. In Pune, Infosys has launched a campaign, "Ab Bus Karo," to encourage employees to take company buses to its development centre. In Bengaluru, the tech major is encouraging employees to cycle to office and its Mysore campus Infosys has a fleet of 1000+ bicycles freely available for employee use on the campus.
In Bangalore and Hyderabad Microsoft, Google, and Amazon have a fleet of buses for – pick up and drop of employees within the campus and cabs for home pick up and drop after office hours. Google also organizes annual Bike-To-Work days for its 1000+ employees in a bid to initiate them into biking to work.
Encouraging Work From Home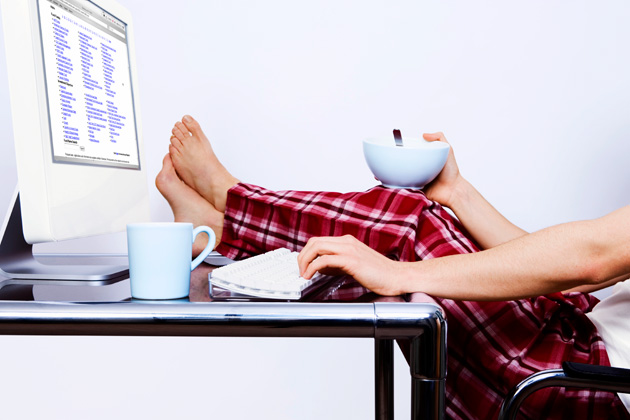 SAP allows employees to work from home once a week, a frequency that can be increased by their reporting managers. "It's about output and not how many hours the employees spend on work," a spokesperson for SAP Labs said. At Philips, employees can choose to reach between 8 am and 1 pm. "When we are aware of road diversions and blocks and advisories about traffic disruptions, employees have the freedom to work from home and head out once the traffic restrictions have eased," a Philips spokesperson said. KPMG India has an agile working policy, which allows people to "work from anywhere" — be it a client location or home, provided that the role can be executed virtually and that productivity, performance and timelines are not hampered, saidShaliniPillay, head of people, performance and culture.  Ditto for IT giant Cisco which has a "work from  anywhere" policy enabled by its virtual office solution, Cisco Virtual Office (CVO) that integrates collaborative business applications and services to their employees working in remote areas.