Over the last few days, India has watched in horror as Gurmeet Ram Rahim Singh's followers have cut a swathe of violence across north India. The self-styled guru had been convicted by the courts on charges of rape, and his incensed supporters ran amok, destroying property and burning vehicles. At the end of it all, more than 30 people were dead.
Apart from being horrified by the series of events, most Indians were also puzzled. Gurmeet Ram Rahim Singh, popularly known as MSG, wasn't exactly a household name — he is best known for producing some superbly corny movies in which he sings, dances, and rides juiced-up motorbikes. So how does a guru who moonlights as a actor-director manage to sway millions of people into willing to kill and be killed?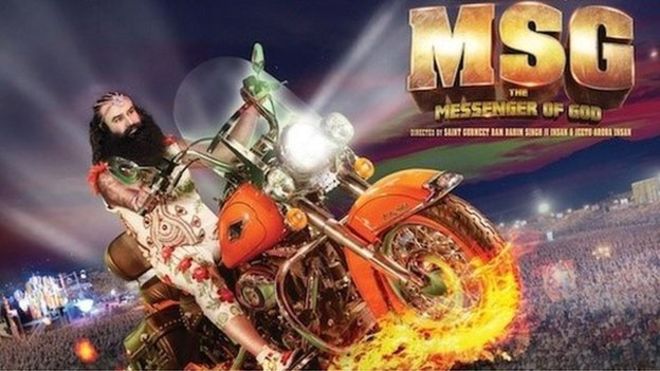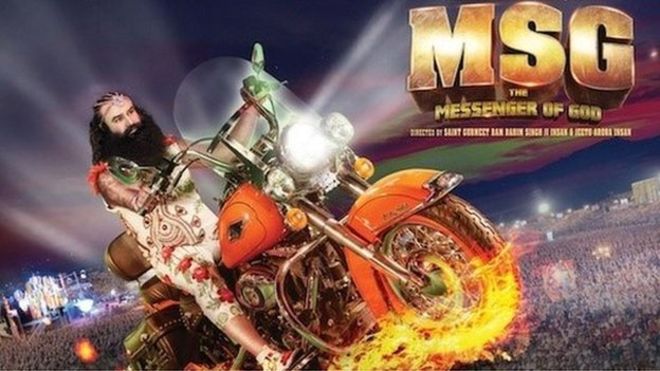 Dera Sacha Sauda, MSG's social outfit, claims to have the support of 5 crore people; over 1 lakh of these descended upon Punjab and Haryana after his court verdict. While it's hard to tell who these people who took to the streets in support of their guru were, MSG's supporters aren't merely on the fringes — his movement appears to draw people from all walks to life.
The most fervent of MSG's followers adopt "Insan" as their last name, just like their guru, who'd added the moniker in order to stress on the importance humanity above all else. We trawled through the profiles of hundreds of people called "Insan" on Facebook to get a sense of who his supporters were. The first thing that stood out was that his fans appear to be firmly behind their guru — many had changed their profile pictures to show messages of support.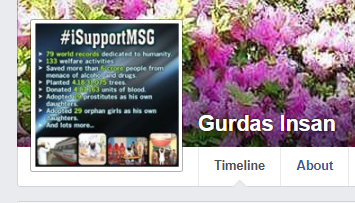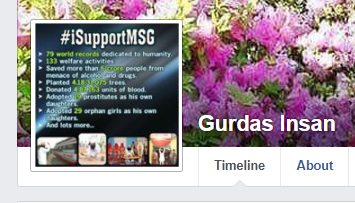 What was even more striking was the backgrounds of the people who appeared to be supporting Ram Rahim. Media reports have painted Dera Sacha Sauda's supporters as being rural and uninformed, but we found several highly educated people supporting the guru.
This supporter had an M.Sc from BITS Pilani and an M.Phil from Panjab University.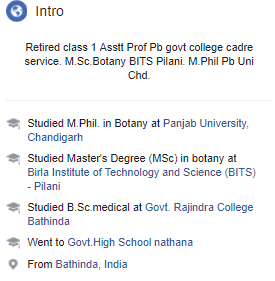 Another worked at prominent startup RailYatri, which has raised money from Blume Ventures and Nandan Nilekani.


Another said she was a doctor, and her profile picture said she was "A Proud MSGian". A photo of MSG cutting a giant birthday cake was her cover picture.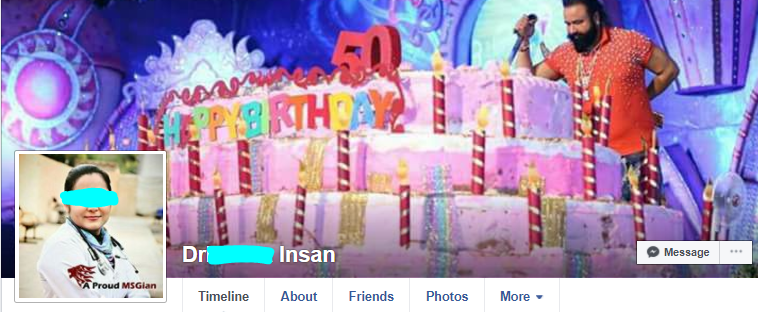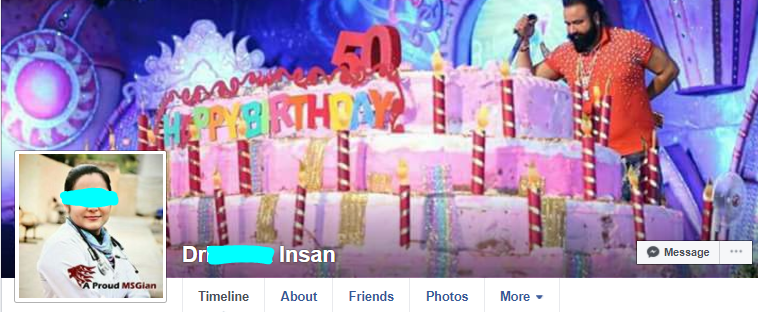 This MSG supporter had studied at IIT Delhi.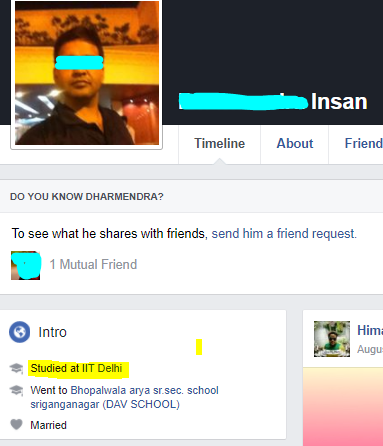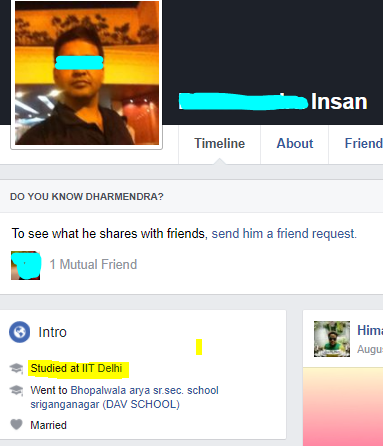 And apart from some professionals, Guru Ram Rahim also appears to wield considerable clout among celebrities. During the promotion of his movie MSG 2: The Messenger, Bollywood A-listers had made a beeline to congratulate him, including Hrithik Roshan, Anil Kapoor, Shilpa Shetty, Javed Akhtar, and John Abraham.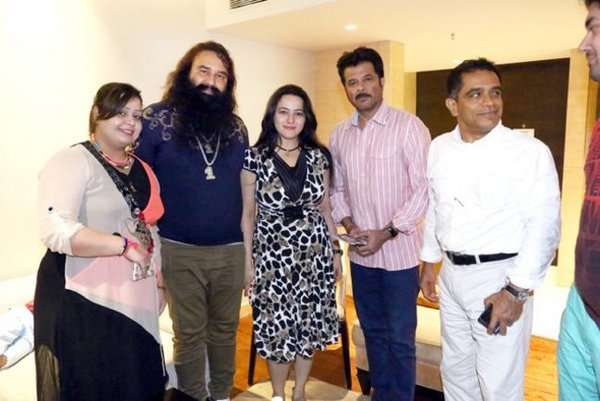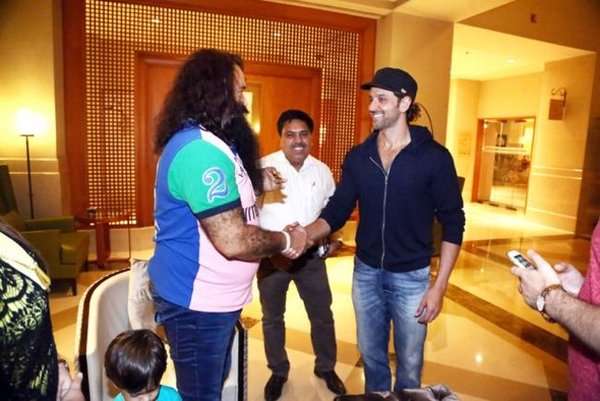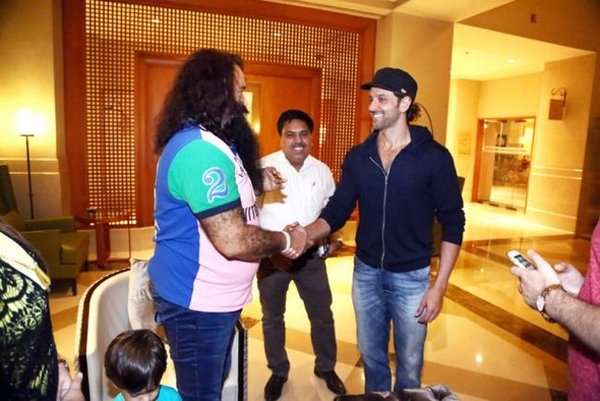 And even cricketers seem quite taken in by the Guru. He's been photographed with Virat Kohli at his feet, along with other stars like Ashish Nehra and Vijay Dahiya. In a separate interview, he's claimed to have helped Shikhar Dhawan, Zaheer Khan and Yusuf Pathan.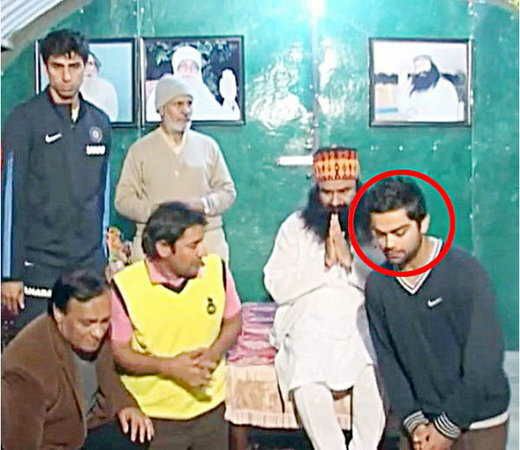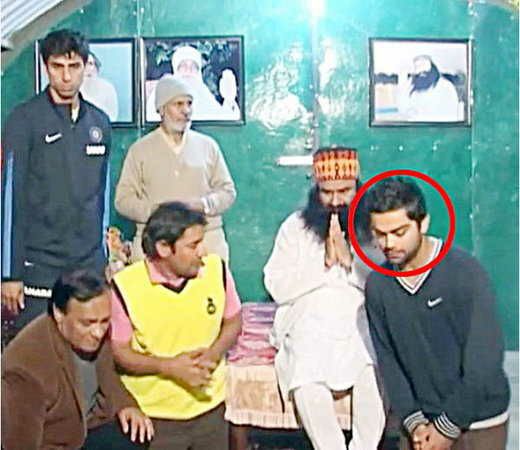 And while these people aren't the ones rioting in Haryana to protest his conviction, MSG's support base might be a lot broader than previously thought.