One of the biggest pizza chains in India is venturing into a whole different kind of food — biryani.
Jubilant Foodworks, which operates Domino's Pizza in India, has announced the launch of a new restaurant chain. The new brand will be called Ekdum!, and will sell biryanis. Ekdum! is starting with three restaurants in Gurgaon that will be operational for delivery, takeaway and dine-in. The brand will be available to order via an app, a mobile and desktop website.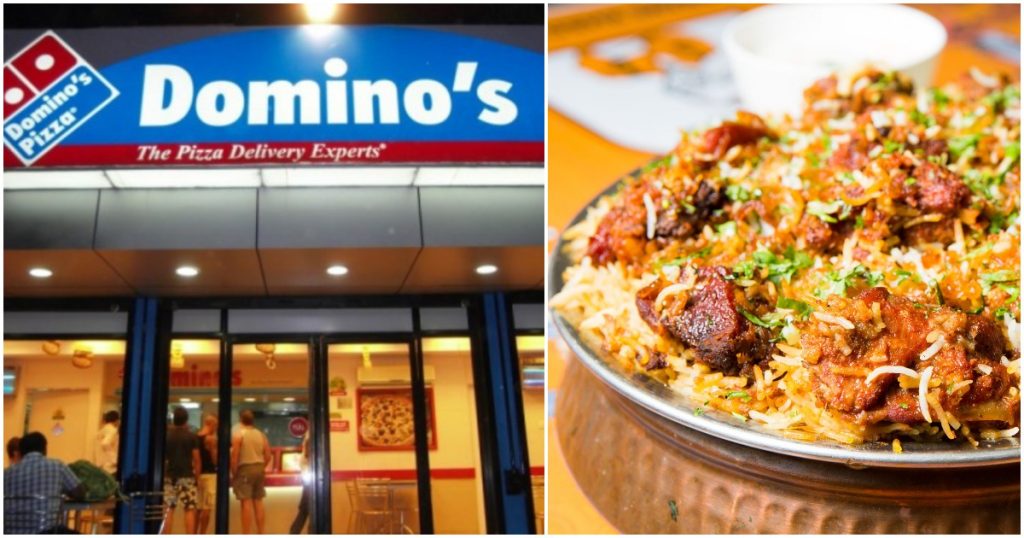 "Ekdum will offer the widest variety of biryanis from across India to choose from," Jubilant said in a press release. "The chefs at Ekdum have brought together a selection of twenty different biryanis curated from various parts of India using authentic ingredients that bring out the unique flavours and signature tastes associated with the region."
The Ekdum range of biryanis includes Hyderabadi Nizami, Lucknowi Nawabi, Dindigul, Kolkata, butter chicken, paneer makhni among other varieties of biryani, and the prices start at Rs 99 onwards. Jubilant had previously tested the format through a 'Biryanis of India' restaurant in Unity Mall in Rohini. A person familiar with the plans told ET that Jubilant plans to open 50-60 such restaurants in the coming years.
Jubilant is best known for Domino's, but it also runs Dunkin Donuts in India, and had launched casual Chinese dining brand Hong's Kitchen last year. After Covid had hit, it had forayed into the ready-to-cook sauces, gravies, and pastes market under the ChefBoss brand.
But venturing into biryani at this point might be a smart strategy: as per a Swiggy report, Biryani was the most-ordered dish on its platform in 2019. Biryani is ideal for online orders: it's easy to transport, and can serve as whole meal, which makes it a popular choice for people ordering for themselves. And with Covid ensuring that most restaurant orders will move online in the coming months, a Biryani brand could help Jubilant keep up the numbers in a year that's been challenging for the restaurant industry.