Maggi has already earned itself a place for itself in Indian pop-culture — it's well-established as a quick snack for kids, and a midnight saviour for hungry engineering students — but it's now giving its products a decidedly Indian twist.
Maggi, owned by Swiss-based Nestle, has launched ready-to-eat poha and upma as it looks to grow its brand beyond just noodles. The products were launched earlier this month, and the packs start at Rs. 20. The move will pit Nestle against Indian brands including MTR Foods, iD Fresh Food and Gits. The upma and poha will be sold under its popular Maggi brand that falls under its prepared dishes and cooking aids' category.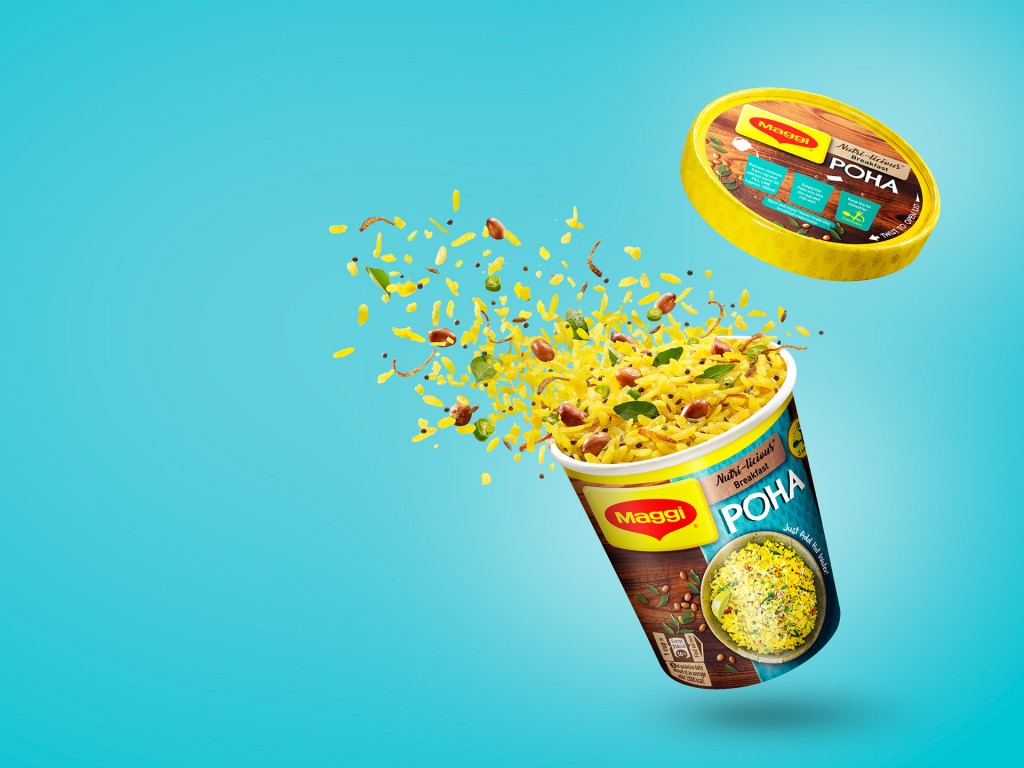 "With the advent of modern lifestyles and changes in consumer behaviour, Maggi has expanded its offering in the ready-to-eat segment in India with the launch of Maggi Ghee Tadka Upma Express, and Maggi Masala Onion Poha Express, providing convenience and taste to our consumers, especially millennials," said Nikhil Chand, director, foods and confectionery, Nestlé India. In the first phase, the products have been made available in Delhi, Gurgaon, Mumbai, Pune, Indore, Ahmedabad, Surat, Vadodara, Chennai, Bengaluru and Hyderabad.
Maggi has a long history of experimenting with Indian flavours. Its most popular noodles flavour is the Indian masala flavour, and it has experimented with a healthier variant of noodles made out of atta. Maggi says it has introduced 61 new products for the Indian market since 2016. Other international brands have also sought to Indianize their products — PepsiCo's Lays has several desi flavours, Kurkure was an Indian innovation, and PepsiCo is now also selling masala oats as a breakfast meal. 
The Indian foods market in India is fragmented with several different players, and Maggi could have an advantage as it becomes the latest company in the game. The Maggi brand has significant brand recall, and that could help Nestle one-up its smaller competitors. Also, Nestle has established supply chain and distribution networks, which could help its products easily reach the Indian consumer. Maggi has become synonymous with noodles in India, but if Nestle has its way, it could soon come to symbolize some other Indian dishes as well.