You can taken an Indian out of India, but you can't take cricket out of an Indian.
Microsoft CEO Satya Nadella appeared to delay his keynote speech at the Microsoft Ignite event because he was busy watching the cricket world cup. "Did the #MSIgnite keynote start a few minutes late because Satya Nadella was watching the cricket?" Bloomberg journalist Dina Bass posted on X. Microsoft Ignite's official account responded to her post with a wide eyes emoji, indicating it might have been the case.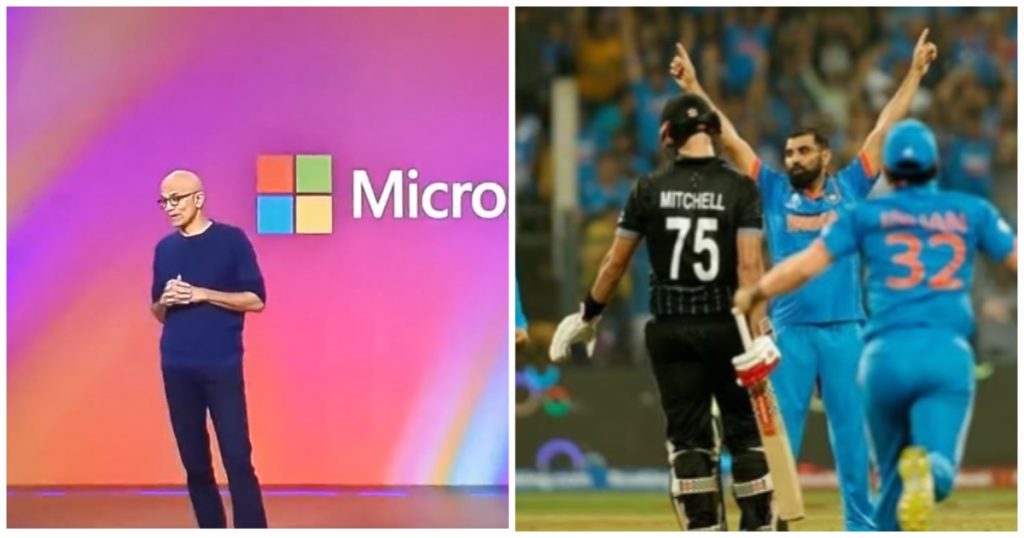 Nadella even addressed the issue when he took at the stage at the event. "(All of you) in Seattle and all of you around the world, welcome," he began. "Little did we know when we scheduled Microsoft Ignite that we would schedule it on the same day as there would be a World Cup semi final going on in cricket," he said. "I've been up all night, and it finished 5 minutes ago. I'm glad it did. This is the short version of the game, by the way," he laughed.
Nadella is famously a cricket nut. In a previous interview, he'd said that all he wanted to do as a child growing up in Hyderabad was to play cricket. "As an Indian, I think it's more than a religion. For all of us, it's what we grew up with," he had said in an interview.
India had taken on New Zealand in the world cup semi final yesterday. After scoring a mammoth 397, India had to endure a few nervy moments before ulimately prevailing by 70 runs. And it appears that along with a billion Indians — Hotstar alone reported 5.2 crore simultaneous viewers, which was a world record for any sporting event — the CEO of one of the world's most valuable companies was also glued to the action.