Microsoft has taken the open office idea to a whole new extreme — it's taken it outdoors.
Microsoft has created treehouses in its Redmond, Washington campus where employees can attend meetings. Suspended twelve feet above the ground, these treehouses are large wooden structures that are built into giant fir trees. They sit on the grounds of Microsoft's 500 acre campus, and let employees collaborate, presumably with the wind rustling through tree leaves and the smell of pine hanging in the air. And while these treehouses are nestled in the lap of nature, they have the accessories needed for employees to be productive — hidden among them are power outlets, and there's high-speed Wi-fi in the entire area.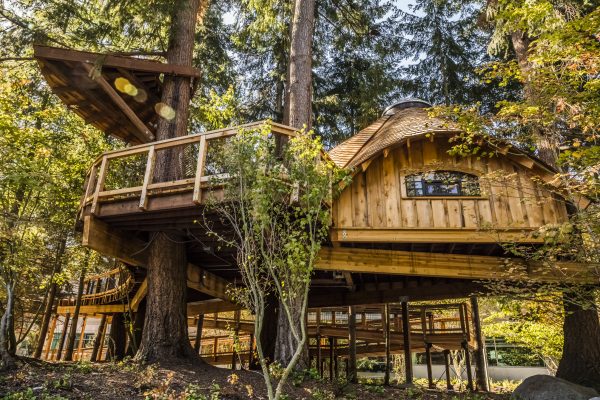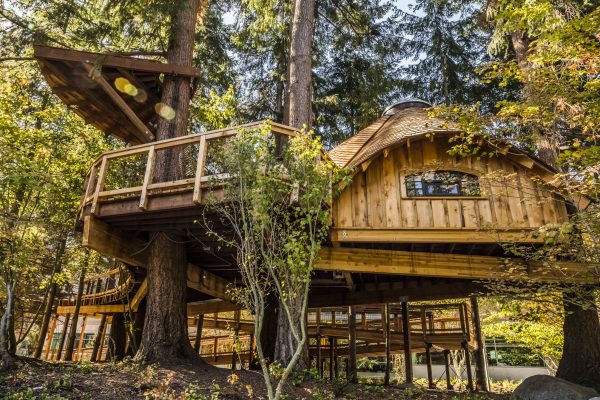 The idea of letting employees work in a natural, green surroundings is fast gaining currency. Many companies seek to create this enviroment indoors — Amagi's Bangalore office, for instance, has a park theme with tree-like structures and even a canopy. But Microsoft has the luxury of a 500 acre campus, and has instead decided to create an office that's outdoors.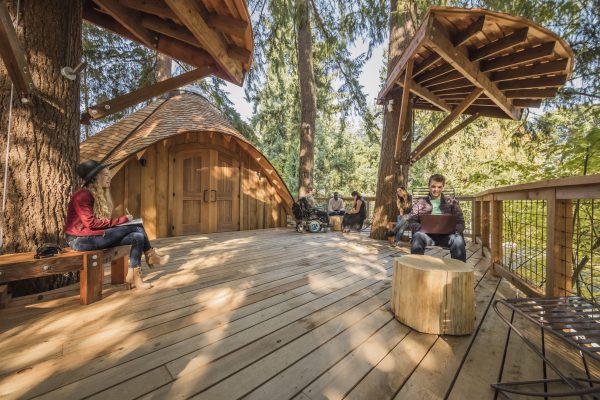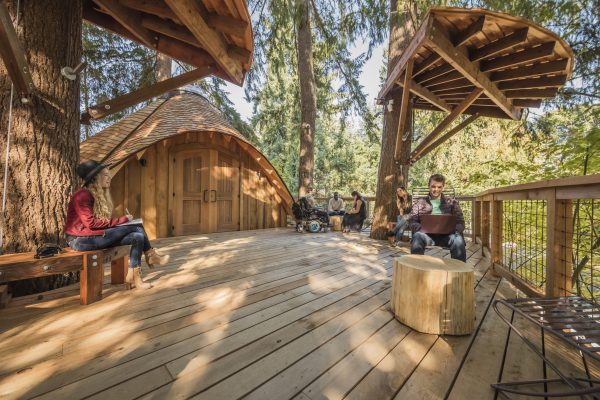 And Microsoft says its employees have quickly taken to the new meeting areas. "The first thing when you walk into the space is that everyone is really quiet. You stop talking and are just present," said  Bret Boulter, who works in Real Estate & Facilities. "It's fascinating. People absorb the environment, and it changes the perception of their work and how they can do it."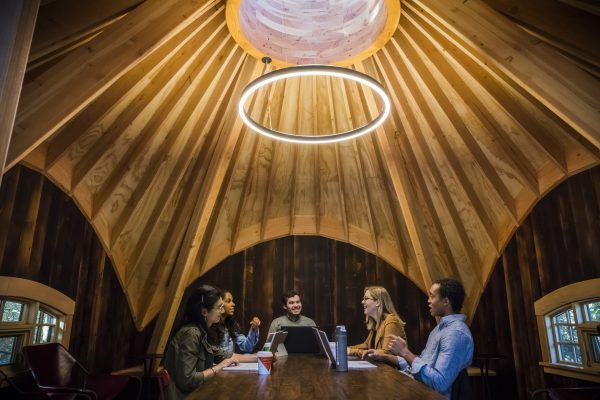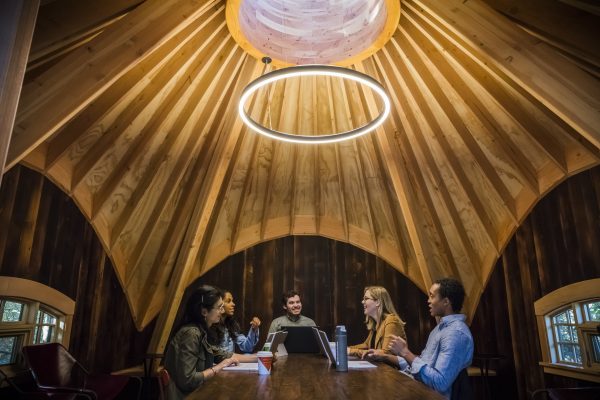 Microsoft says it's built three such treehouses. Two are accessible to anyone, while one has to be booked like a traditional meeting room. The materials used in the construction of the treehouses have been carefully chosen — the treehouses will be exposed to the elements, so the chairs are rust-proof, and there's even a weatherproof awning that stencils the Microsoft logo on the lawn. And it's not just meeting rooms — Microsoft has extended the indoor cafeteria outside, with a barbecue restaurant built into a shipping container.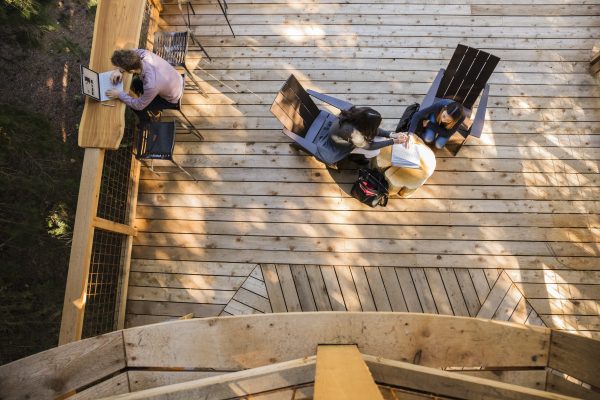 "We want to bring more human touch back into the workplace," Boulter said. "For people to be the most productive and create the best products, we want them to have that opportunity for collaboration. Any employee can take their device outside, have a meeting—even in a treehouse—and be just as productive."