The baton at India's most valuable company is passing down to the third generation.
Mukesh Ambani has resigned as Director of Reliance Jio. His eldest son, Anant Ambani, has been appointed the new Chairman of the board. Anant Ambani has also been appointed as the Non-executive Director of Reliance Jio.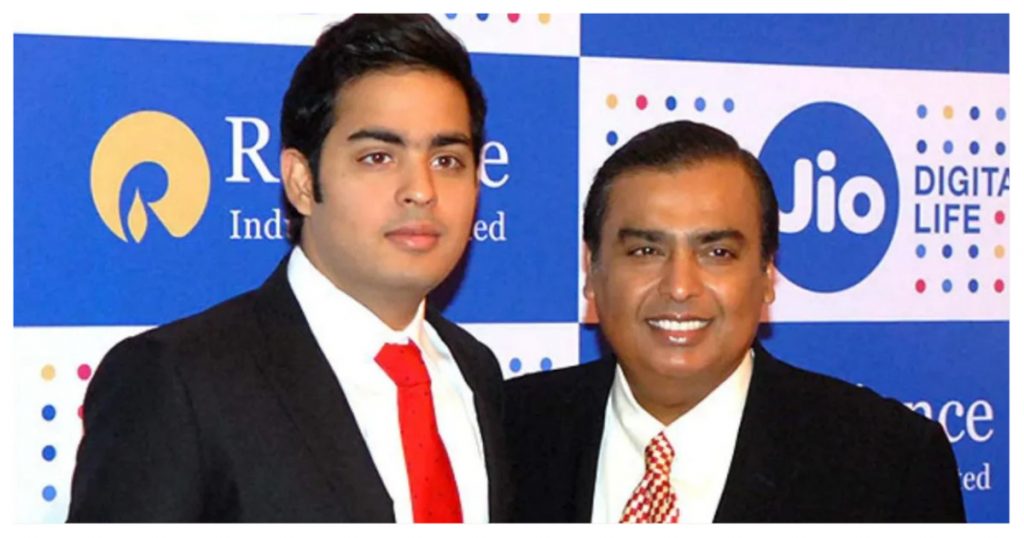 "The board of directors have at their meeting held on June 27, 2022 noted the resignation of Mr Mukesh D Ambani as director of the company effective from close of working hours on June 27, 2022," Jio informed the stock exchanges. The board has also "approved the appointment of Akash M Ambani, non-executive director as chairman of the board of directors of the company".
Akash Ambani, 30, had joined Reliance Jio in 2014. Jio had been formally launched in 2016, and after a slew of discounts which blew away competition, emerged as India's top telecom compnay. Akash Ambani has been assuming a bigger role at Reliance AGMs over the years, often making important announcements and launching new products.
Akash is Mukesh Ambani's eldest son. He has a degree in Economics from Brown University. He'd joined Jio Infocomm, and was the Head of Strategy for Jio Infocomm before his latest elevaton. He's also heavily involved in the running of the Mumbai Indians, which is the most successful team in the Indian Premier League. In 2019, Akash had married Shloka Mehta in one of India's grandest-ever wedding ceremonies, and the couple welcomed their first child, a son, in 2020.
Akash Ambani's elevation is Jio's Chairman indicates a changing of the guard at the 49-year-old oil-to-telecom conglomerate. Jio is one of Reliance's most futuristic bets — it'd acquired several startups, and runs a suite of apps — and it's perhaps fitting that the youngest generation of the Ambani clan takes it forward. Akash Ambani, though, has some large shoes to fill, and would look to carry his father's and grandfather's illustrious business legacy as he builds Jio into the "world's largest startup" that his father had once said it was.