The show, as they say, must go on.
A fire broke out at the Kamala Mills compound in Mumbai late last night. The fire had originated at a restaurant called 1 Above, but soon spread to other areas. Among the buildings affected were the studios of ET Now, Zoom TV, Movies Now, and Romedy Now. At around 12:45 am, these channels abruptly stopped transmitting.
Times Now, Mirror Now, ET Now, and Zoom TV channels have also frozen completely, since around 12.45 am. Guessing immense amount of damage to satellite and transmission tech in the #KamalaMills fire, which has broken out in the Times building.

— Saurya Sengupta (@sauryasengupta) December 28, 2017
The channels remained off air for most of the night. At 3:30 am, the channels were displaying a grim "temporarily unavailable" message.
#TimesNow is off air due to massive fire incident in #KamalaMills. TimesNow has its office in same compound. It also houses the offices of ET Now and Mirror Now. Both the channels are off the air too. #Mumbai #India #LowerParel pic.twitter.com/L45fQjrAit

— Nachiketa Jha (@nachiketajha) December 28, 2017
As day broke, ET Now employees realized what had occurred as they'd slept. "Our programming might be disrupted today," said Ajaya Sharma, Head of Research for Markets at ET NOW, while tweeting condolences to those who'd died. As many as 11 people had been reported dead in the blaze at that point.
Sad Day. Serious Fire incident at Kamala Mills adjacent ET NOW studios. Our heart goes out to lives lost. This could have been avoided. Our programming may be disrupted as we roll from alt location, need your support. As you have stood by us before always.

— Ajaya Sharma (@Ajaya_buddy) December 29, 2017
But ET Now decided to keep broadcasting, even though their studio that was damaged by the fire. They, though, needed a space to broadcast. That's when they received help from unexpected quarters — Motilal Oswal, which has offices close by, offered to let ET Now set up a makeshift studio on their premises. "Coming together in times of need. The kind people at Motilal Oswal have opened their doors to ET Now to set up a temporary studio after the horribly tragic fire at Kamala Mills," said Avanne Dubash, an anchor on ET Now.
As the sun rose in the background, ET Now's team quickly set up a temporary studio on Motilal Oswal's premises. Setting up a studio is serious business — you need to look after sound, lights, and a place for anchors for broadcast from. But ET Now's technicians rose to the occasion.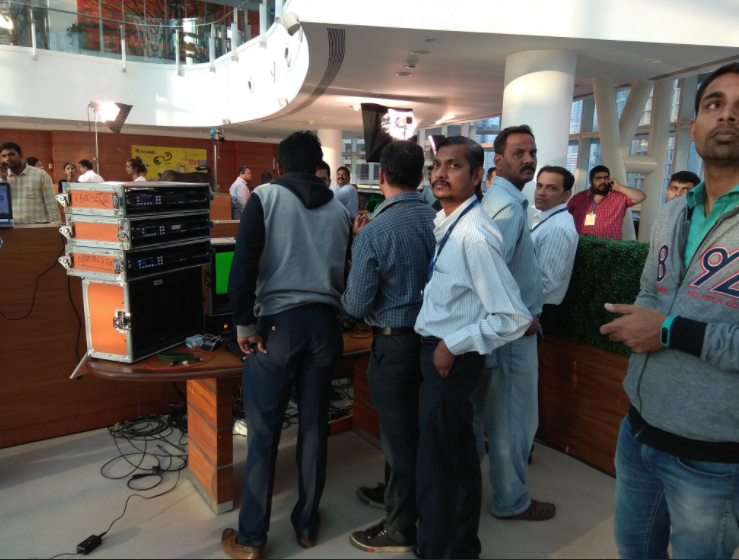 The lighting was soon in place, and a studio was taking shape.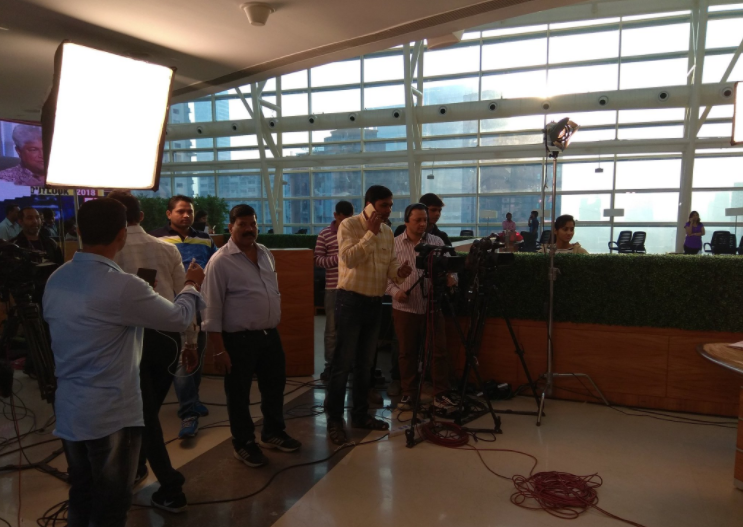 The anchors too camped out with their laptops, ready with their analysis.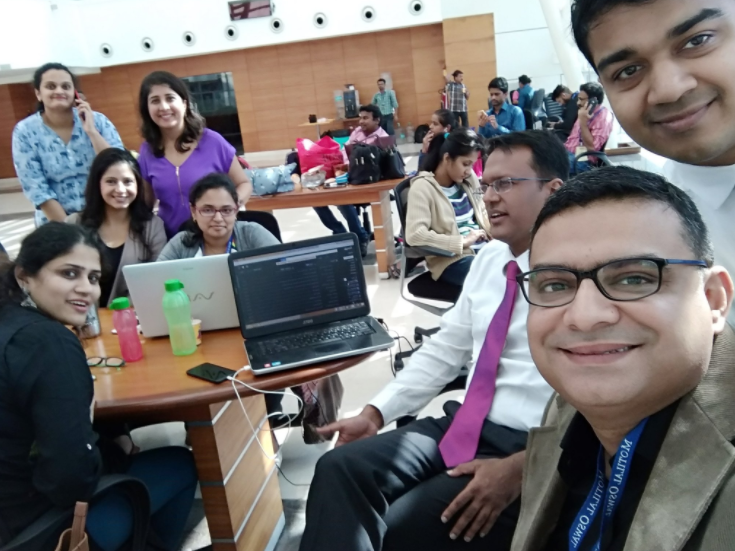 And soon the channel was ready to roll.
Coming together in times of need. The kind people at @MotilalOswalLtd have opened their doors to @ETNOWlive to set up a temporary studio after the horribly tragic fire at #KamalaMills. ?? pic.twitter.com/w75mvJ8L3d

— avanne dubash (@avannedubash) December 29, 2017
Viewers could tell something was amiss — the channel didn't have its usual snazzy studio, and anchors broadcast in front of a plain wooden panel.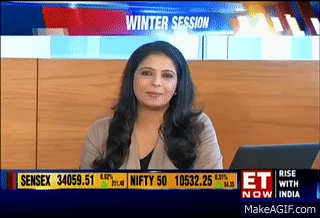 But in spite of the tragedy, ET Now was live and broadcasting to its viewers. When you promise 24*7 news, it can sometimes take extraordinary measures to deliver.