N Chandrasekaran was yesterday appointed as Tata Sons Chairman. He'd joined TCS in 1987, risen through the ranks to become CEO in 2009, and finally become Chairman of the century-old group. It was an incredible achievement, to start off at the very bottom and manage to reach the pinnacle of corporate success. But it's something that the Natarajan family is very used to.
His elder brother, N Ganapathy Subramaniam, became TCS COO after Chandasekaran's ascension. His eldest brother, N Srinivasan, is group finance director at Murugappa Group. And Chandrasekaran's father-in-law is S Ramadorai, the former CEO of TCS, from whom he'd taken over in 2009.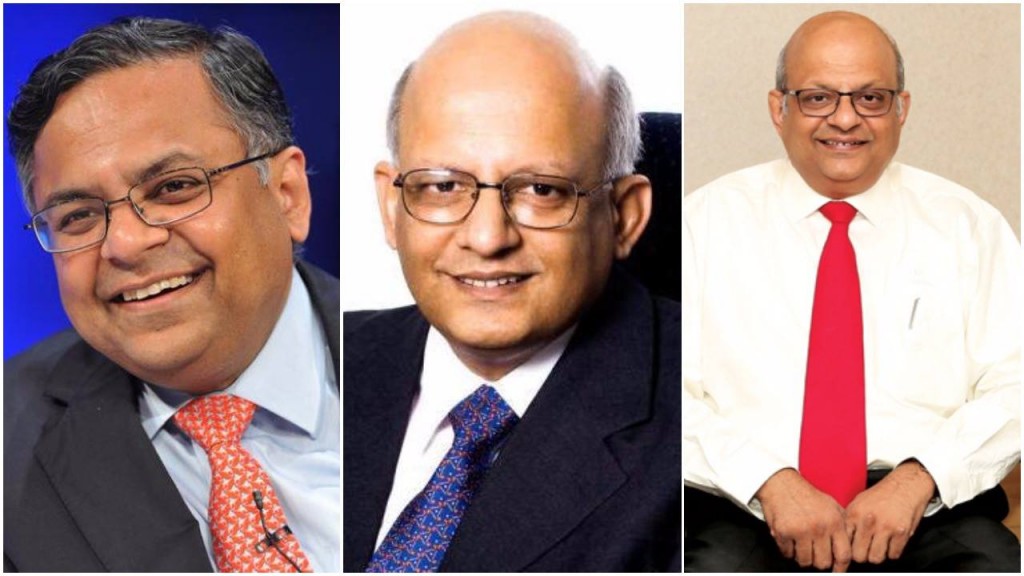 The Natarajan family might be reaching peak CXO status, but there was nothing in their upbringing that suggested corporate success would come calling. Chandrasekar was born in Mohanur, a village that's 415 km west of Chennai and had a population of 14,000 in 2011. In the early 1970s, he and his brothers would walk 3km to their Tamil medium government school.
Chandrasekaran eventually went on to do his B.Sc from Coimbatore Institute of Technology, and an MCA from NIT Trichy. He then landed an internship position at TCS Chennai, and lived with his brother N Srinivasan. The brothers led a modest life, moving around on a scooter. "He used to be the first to leave home for office, often by 7am, and the last to return, sometimes way past midnight," Srinivasan says of his brother. 
N Srinivasan went on to do pretty well for himself too. He is a Chartered Accountant and Company Secretary, and is a Director on the Boards of several Cholamandalam group Companies. Earlier, he was the CFO of Carborundum Universal Ltd and was associated with companies like BHEL and Thiru Arooran Sugars Ltd. He currently is the Director of  Finance for the $4.5 billion Murugappa group.
And the third brother, N Ganapathy Subramaniam, benefitted directly from Chandrasekaran's promotion. He was the President, TCS Financial Solutions, and will now serve as the Chief Operating Officer at TCS, and has been appointed as a Director on TCS's board.
If that wasn't enough, Chandrasekaran's father-in-law is Subramaniam Ramadorai, the former CEO of TCS, whom Chandrasekaran had replaced in 2009. He had begun his career with TCS in 1969 as a junior engineer, and like Chandrasekaran, rose through the ranks to become CEO. He has been awarded a Padma Bhushan and a CBE, and has served as an advisor to the Prime Minister of India.
Chandrasekaran's father, who is a lawyer, now lives in his native village of Mohanur to pursue farming. "God has been very kind to us," the 85 year old said when he heard of his son becoming Tata Sons Chairman. But it's been more than just divine providence. The brothers reportedly have a incredible work ethic that they share.  "His standout quality is his commitment," says N Srinivasan of his brother. "He will invest commitment and time to achieve anything that he sets out to do."