On Friday, a startup called Nutanix became the latest company to list on NASDAQ. Shares were listed at $13-15 range. After a day's trading, they had risen 131% to $37 a share.
The founders of Nutanix, CEO Dheeraj Pandey, Ajeet Singh and CTO Mohit Aron had just become very rich. Pandey and Aron own around 10% of the shares of the company, making them worth nearly $400 million (Rs. 2800 crore) each.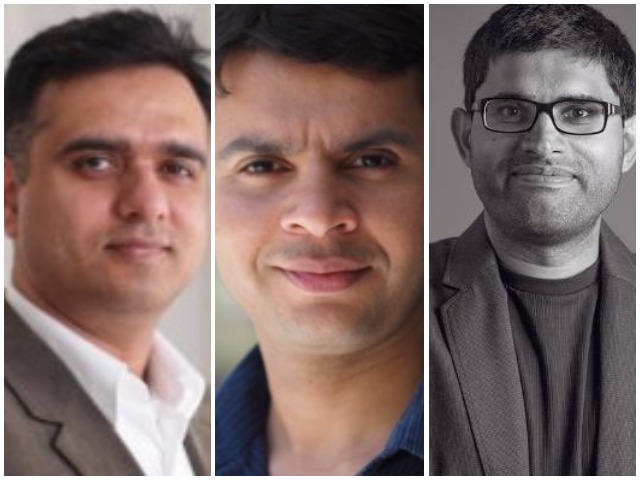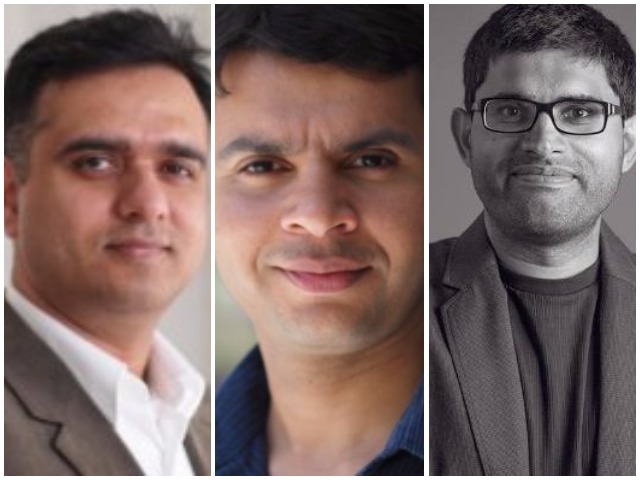 All three were born in India, and had trod a path that was common in the 90s. They'd all attended the Indian Institutes of Technology, and had moved to the US for higher studies. Dheeraj Pandey had studied Computer Science at IIT Kanpur and had graduated in 1997. He'd then moved to the University of Texas, Austin where he'd done his MS before dropping out of the PhD. Ajeet Singh was a batchmate of Pandey's at IIT Kanpur, where he'd studied Chemical Engineering. He'd gone on to do an MBA from IIM Calcutta, before moving to the US. Mohit Aron had graduated from IIT Delhi two years before them in 1995; he'd gone on to finish his MS and Phd from Rice University. 
After graduating, both Pandey and Aron went on to work several tech jobs. Pandey worked at several companies including Oracle, and Aron was with Google. Singh moved to the US too and worked with Pricewaterhouse Coopers and Honeywell. The three met at Aster Systems – Pandey was a VP of Engineering, Aron was an Architect, and Singh was a Director of Product Management.
In September 2009, all three left their jobs at Aster to found their own company. They founded Nutanix, a company that helped data centers manage their resources. It created a virtualized datacenter platform that provided datacenter infrastructure solutions for implementing enterprise-class solutions. Back then, Amazon was already making big strides with its AWS service, but Nutanix realized that the cloud computing market was large enough for several players.
Investors seemed to agree – they raised their Series A of $13.2 million a year and a half after they were founded. The revenues and the customers of the  company grew, and several big names backed them – Vinod Khosla of Khosla Ventures, Anshu Sharma, Goldman Sachs, and Lightspeed Ventures. Lightspeed Ventures, incidentally, had provided the company with a $10 million check – it turned into $1 billion at the IPO, a 100x gain in five years.
Nutanix grew, and became a formidable name in the cloud computing space. In 2015, the company had sales of $200 million (Rs. 1,350 crore). They filed for an IPO 9 months ago, and after a long wait, finally listed this Friday.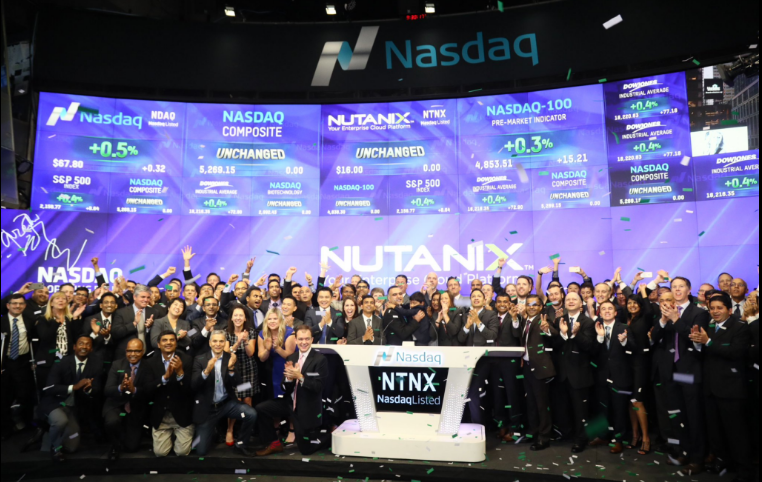 Ajeet Singh and Mohit Aron had left the company a couple of years ago to start their own ventures, and remain in advisory roles, but Dheeraj Pandey has stayed on as CEO. As he stood at the NASDAQ ceremony with his family that included his young son, Pandey was remarkably stoic about the development. "I'm not really focused on today itself," he told Forbes after ringing the opening bell. "Any entrepreneur who asks me for advice, I say don't find the highs and lows."
And he seemed to be embodying that spirit. After the IPO, and his newfound wealth, he chose to walk back to his hotel sans a limo or fanfare. Stay scrappy, he says. 
IPO done, media done. Walking back to hotel in the rain in NYC. #NoLimo #BackToWork #StayScrappy with @trailsfootmarks pic.twitter.com/OYEjTI5flq

— Howard Ting (@howardting) September 30, 2016