Paytm Mall is trying to wrestle its way into the crowded Indian e-commerce space, and Paytm CEO Vijay Shekhar Sharma seems clear on who his real competition is.
Sharma has hinted that he sees Amazon as a bigger threat than Flipkart. During an interview with Business Standard, when asked about his thoughts on his competition with Flipkart, Sharma took a strange detour. "It is long-term battle. In the long term, I am sure we would be there and so would Amazon. Rest I do not want to comment about anything," he said.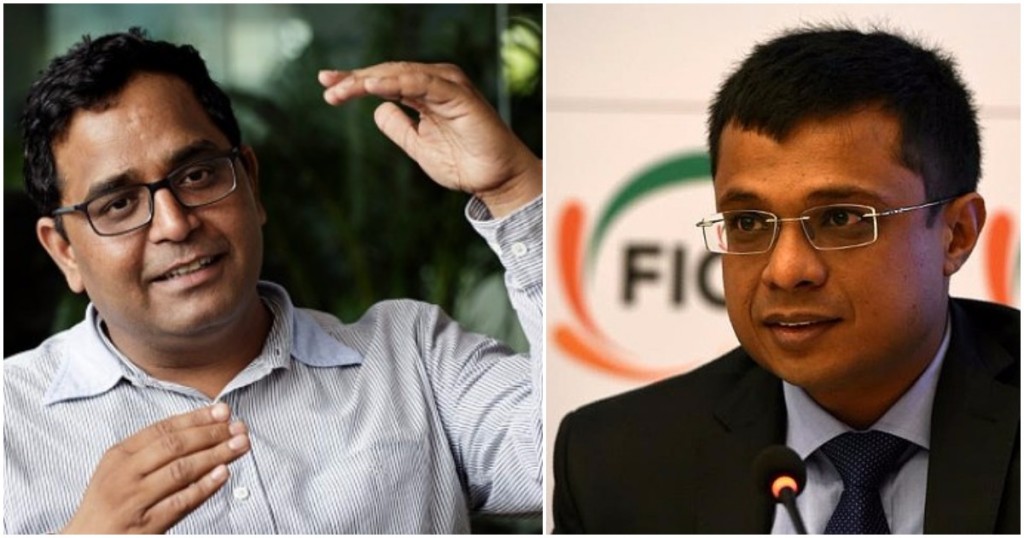 Sharma chose not to mention Flipkart even when asked,  but instead said that both Amazon and Paytm Mall would be around in the long term. Explicitly not commenting on Flipkart, while stating that both Paytm and Amazon would certainly be around for the long term, seems to hint that Sharma doesn't think Flipkart would be a factor in a long enough time-frame.
This isn't the first time that Sharma has been dismissive of his Indian rivals' businesses. In 2016, when an interviewer asked him if he "wanted to beat the likes of Snapdeal and Flipkart," Sharma said "Main na ek badi disrespect samajhta hoon jab hame kisi aisi company ke saath compare kiya jata hai jikno main respect bhi nahin karta" (I think it's a big disrespect when (Paytm) is compared to a comapny we don't even respect." He'd gone on to say that other companies were mere "retailers", while Paytm was following a mission.
Ironically, Paytm and Flipkart now share a major investor — Softbank. Just this year, Softbank has invested billions in both Paytm and Flipkart, and it was believed that these two companies would form a coalition against Amazon. Sharma conceded that Softbank could nudge some consolidation along, even thought it couldn't force it. "It is not an obligation of SoftBank to orchestrate a consolidation; it is the obligation of companies to find out where they are. If they believe they can build the market individually and grow, they should do that; but if they believe it is time to move on from the market, they should so that," he said in his latest interview.
Paytm Mall is firmly behind Amazon and Flipkart in the e-commerce stakes at the moment — one report had suggested that Flipkart had 58% market share in the Diwali sales, while Amazon had 32%. Paytm Mall, Snapdeal, and ShopClues together had just 16% of market share. But given how Vijay Shekhar Sharma feels only Paytm and Amazon will be the ones that will certainly be around in the long term, Paytm Mall has quite a bit of catching up to do.