You know how you always thought that someday you wanted to quit your job your and do something of your own – cook, bake, travel the world or start your own business?
We bring you 11 people (and trust us, there are thousands of them!) who actually did. The fat salary, the cushy secure job, and a stable life couldn't stop these people from treading a path less traveled- one fraught with risks, uncertainty and financial instability – all to follow their passion. Whether it was to pursue a hobby, turning it into a business or starting a business, their stories are inspiring.
Now we wouldn't want employees of established companies to start quitting in droves, but in a country like ours where jobs are already in short supply and Modi's "Make In India" campaign  echoes the need for entrepreneurship and enterprise, it is heartening to know that the wave has begun.
1. She quit her media job to start a dog training academy
Pranita Balar, founder at BarknBond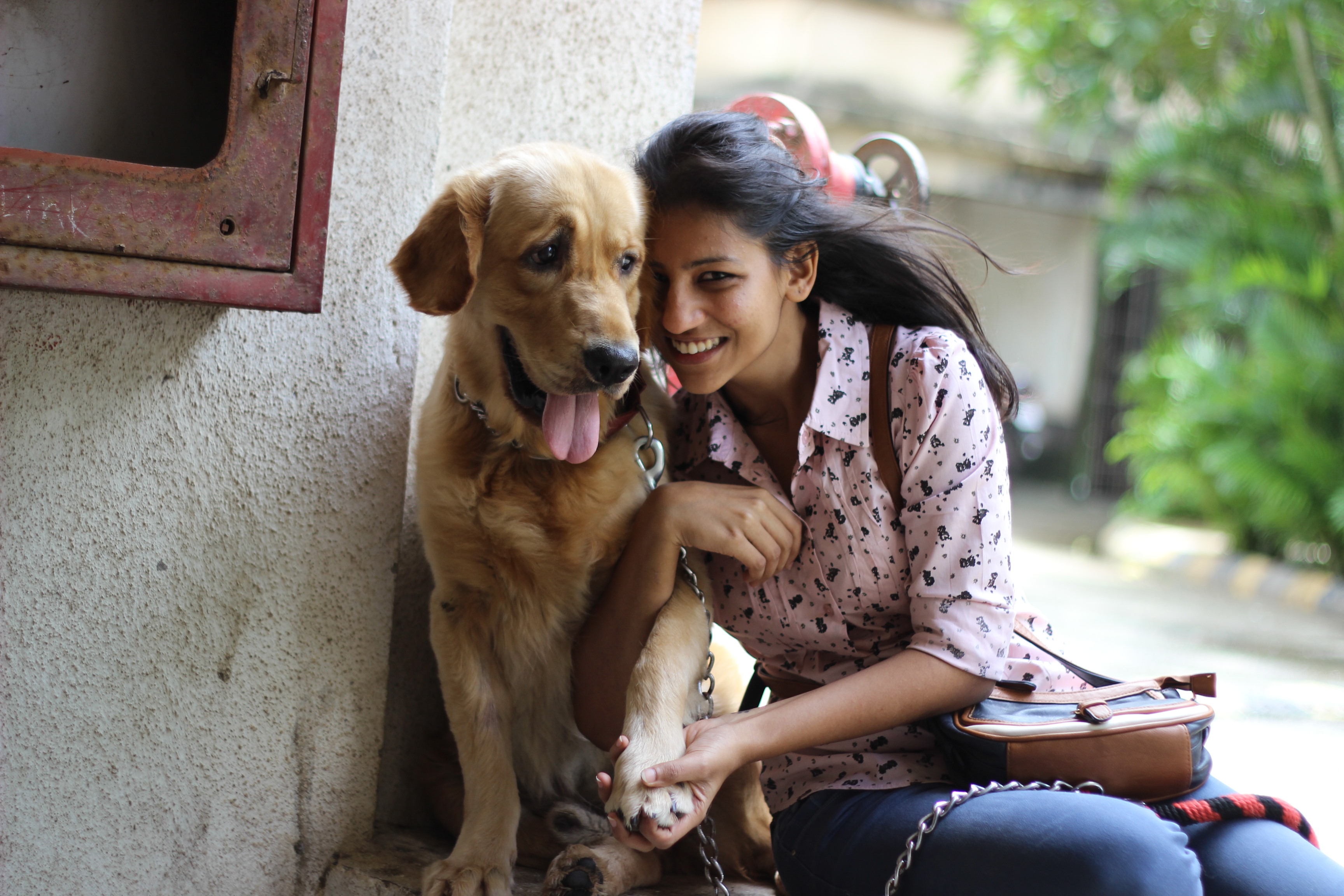 After finishing her Bachelors in Business Management and a Masters in Media, Pranita had a conventional start to her corporate career with stints in marketing, corporate gifting, and later moving on to become a media planner.
However, her love for dogs and a growing disinterest with her job intervened and she – wait for it – decided to turn into a dog trainer!
She got certified as a Canine Trainer & Behaviourist while still in her job. A few days after her certification, she got her first lead, did her first session with a Golden Retriever, and she was hooked for life. Today Pranita runs her own Canine Training Academy, a field still new to India, and prides herself on using humane, non-control techniques on the dogs.
However,  it hasn't been all smooth sailing for Pranita as her family who couldn't come to terms with her idea of becoming a dog trainer. She also had to cope with the growing pains of being an entrepreneur- "to start from scratch, network, source clients, go back to living on cost cutting days like a teenager and put back all profits earned back into business."
Has her life changed after this?
"My life has changed completely. This is the first job I have stuck to for more than a year. I am happy with what I do, my work has never disappointed me till date. There is a new challenge everyday and the learning never stops. After BarknBond, more people know me, online and offline thanks to well-wishers, word of mouth and few media houses. I receive tremendous appreciation from clients in different ways ("directly"), which just boosts me up to keep going and never looking back. It feels good to touch someone's heart and see a human-canine bond that strengthened because of your guidance. In two years, I have successfully trained more than 100 dogs, organised 7 pet camps, launched India's first pet-service finder mobile application and made so many friends. I have become better at multi-tasking, and at being the clerk and the CEO at the same time. Running your own company and being able to see and hear the results from your direct customers is a pleasure."
2. She quit Google to dance, to her own tunes.
Surabhi Jain, Dancer
Working at Google – most people's dream company, and living in London, being an IIT-grad, Surabhi lived what you'd consider a charmed life.
But despite the money and the comforts, Surabhi had started feeling pangs of dissatisfaction and a rising urge to follow her passion.
While in London, she joined a dance school called "Dance of Life" and soon after decided to call it quits at her job. She came back to India and pursued a Diploma in Movement Arts and Mixed Media from Attakkalari in Bangalore, from where she's now pursuing a post diploma in Contemporary Dance.  She is also teaching at the Swiss Embassy office in Bangalore and working as a freelancer choreographer, and as an administrator at an upcoming dance firm called Lshva. Talk about having her hands full.
How has her life changed?
"I used to feel I'm living superficially, earning loads of money, living a comfortable life but not really satisfied because I didn't like the fact that I used to be inside an office all the time completely cut-off from the outside world. I think my life is more wholesome now. When I get paid, however small that amount is, I feel it's the real appreciation of my skill. The fact that I have knowledge of an art form makes me better connected with myself. I feel I'm on my own. I have to make my own path which gives me the kind of satisfaction I was looking for. I no longer care what people think of me. I've had so many people pointing fingers at me and putting me down that I have now emerged stronger and more confident. Definitely my life is much less comfortable in the material sense now, and more physically demanding, but I don't mind it one bit."
3. She and her husband quit an Ivy league university to help expand your brain
Krithika Kumar and Nick Ratterman, founders at Better Brains
Krithika Kumar and Nick Ratterman, a husband and wife duo,  were research scientists at Cornell. They were leading comfortable lives at one of the most beautiful and serene college campuses in the world, while simultaneously working on cutting edge research. They decided to give it all up to move to Bangalore and set up their own business. The decision was not easy.
"It's like having a blocked nose or a sore throat: you don't appreciate breathing or swallowing until you can't do it. In this way you come to appreciate everything you took for granted, which is now gone. You are simultaneously terrified, exhilarated, humbled, and inspired. It is now up to you to drive forward and combine your two passions: science and entrepreneurship. Oh, and don't forget to stay sane and be happy. That's the most important part."
Their startup, Better Brains, is a brain fitness center focused on sharpening the mind and providing cognitive enrichment for people of all ages.  It provides personal brain-training, which is fun and scientifically-proven to effectively enhance your brain's performance. They claim to be the only such company in the entire world. They say that the process of starting up and returning to India has been overwhelming.
"I cannot help but think back to our experience and what a journey it has been. My return to Bangalore after 10 years has been eye-opening, to say the least. The roots of my soul that define who I am are now being nourished in my motherland. I learn something new about myself every day, either because of my change in career or because of my change in location. It is amazing to reconnect to India and to give back after taking for so long.
For Nick, the American who has been plopped in the center of South India, the change is even more dramatic. A new career, a new country, a new culture: everything is novel and exciting, yet sometimes, scary and intimidating. Nonetheless, we have persevered and persisted. Soon we hope to flourish"
4. She quit finance to get into beauty
Vinnie Kapoor, professional makeup artist and founder at Gild by Vinnie Kapoor
Meet Vinnie Kapoor, who quit her secure corporate job at American Express. "It was almost like a relaxing school job because of the amazing timings. I was performing at top in my team and at a time my other friends were dying to get into such a big company!" However, Vinnie didn't think twice before giving it all up for becoming a makeup artist. It's been her passion since she was a little girl. And she's glad that her dream has finally come true.  She is relieved that instead of being stuck in a boring, grey office dealing with money and investments, she's bringing beauty into people's lives, quite literally.
5. Quit a job in London to come back to India and started a resort
Karuna Devraj, owner of the Kokode Resorts
Karuna Devraj was working in London as a Sales manager. He had an option to extend his visa and continue working in the British capital, but he never quite felt at home there. He decided to come back to India and start looking after his father's coffee estate which was in a bad state after his father's demise.  In the process, Devraj had to deal with an opposition from the family about quitting his well paying job in London to come back to nothing, meagre savings, and many operational challenges. "Here,  I have a 100 acre jungle, 5 years of work and 25 people to pay and food on my table".
But things soon took a turn for the better for Devraj. He happened to have a family colonial bungalow, which he worked on renovating and turning into a homestay and soon enough, had their first guest, from a friend's recommendation! "It was such a success that the bungalow was booked out for a few months in advance"
Devraj believes in following his heart and persisting no matter how hard the journey may seem.
6. Quit her media job to start her own soap business
Priya Jain, founder of Mishikrafts
Priya loved DIY and was always fascinated by soaps.  She followed her interest and took a course two years ago to learn the skill.
She was still holding on to a hugely demanding job as a senior producer, team lead and reporter with a news channel, but took the leap of faith and went headlong into starting her own business of handmade products full time a few months ago. And today, she has turned a mere hobby into a profession. Not only is Priya creating these products and selling them, but has also brought several artisan women, who lacked the technical knowhow or the marketing muscle to sell their products, under the Mishikrafts umbrella.
"Now, I have the satisfaction of doing what I love most, while also creating employment options for other women who for whatever reasons cannot go out of their homes. In the last year or so, have gone from having two core products to twenty that we currently hold. I am happy to know that I have helped a bunch of others see the potential in themselves. Even happier to know that I don't have to say Yes to things I don't agree with. Love the fact that we customise for every client with utmost passion and attention to detail. Love that the clients love us with a passion that they go on recommending us and love that it has turned out better than expected. "
7. Quit his tech job to start an IT startup and quit that to start another startup!
Santhosh Tuppad, Founder at Test Insane Software Testing Services
If impulsiveness and ambition were to merge and manifest into one person, that would be Santhosh Tuppad.
Santhosh Tuppad, in his own words is "a passionate software tester, speaker at conferences, award winner top tester of 2010, best bug award winner" . A few years ago, he not only said goodbye to a secure job that he was good at, but did it in style by walking out, without a care for his relieving letter or his deposit in the company or completing his notice period.
"Well, some birds are not meant to be caged, because their feathers are just too bright, and I was one of the bird who wanted not to be caged. I walked away and I was so happy that day because I was free from the cage. Lovely, isn't it?"
Santhosh went on to co-found another IT startup, which, he quit soon after he started feeling a sense of dissatisfaction, without taking a single share back from the company. He then took a break for three months, chilling and ideating, working from home and finally founded his next startup called the Test Insane.
How has his life changed?
"I am happy and peaceful. That's priceless! I sleep well nowadays. When I wake up, I smile. It's no more a nightmare of being bored at work."
Santhosh believes in following his heart, doing what makes him happy, and the moment he feels a disruption or monotony setting in, moving on and doing something else and likes to refer to himself as "Happily Insane but insanely happy"
8. Quit his tech job to get into photography
Devendra Purbiya, Wedding Photographer
Back in the day (we are talking 2009) when photography was not as mainstream as it is today, and DSLRs were unheard of, this IIT Kharagpur grad, "small town boy", and engineer took a big leap of faith and quit his job at Samsung India to turn into a fulltime shutterbug.
Dev's love affair with photography started after be bought a DSLR on a whim while on a work trip in South Korea. He started a "Photo a day" feature on Facebook, which earned him rave reviews. He happened to participate in the Kingfisher Calendar Contest, and to his surprise, won it. It is then that epiphany struck and Dev decided that going back to this job would not do justice to either his job or his blossoming photography career. And the rest as they say is history. Today Devendra is one of the most sought after wedding photographers in the country.
How has his life changed?
"Life has been more fun. Travel keeps happening, I get to know many interesting people. Also there is much more time to think. Also it has increased the confidence that things do work out."
9. Quit her job to bake
Sandhya Parthasarathy, baking artist at Cake My Heart
Sandhya was a software engineer with a sizeable salary, but a passion for baking. Sandhya would fulfill her interest by baking for friends and family, and would look forward to spending more time in the kitchen than at her desk writing code. This made her wonder if she should quit her job and move to professional baking full time.
"A lot of questions played on my mind- Is passion enough? Who is going to fund for that expensive dream of yours? What if things didn't go as planned? Can't your passion wait, till you have enough bank balance? What if this is just a phase? What if tomorrow you like something else? You are just 24; can you even run a business? And be good at it? Is passion alone really enough?? But isn't money important? Isn't that which keeps us going? Isn't that the reason we work harder?"
But Sandhya had all answers soon, when she finally took the plunge, put down her papers, and today is a successful baking entrepreneur.
"I may not be in the best paying job, nor do I have a luxurious life. But I do have a life where the rules are written by ME, and every day I look forward to make a new story come to life."
10. Quit her HR job for Pilates
Pooja Rao, Owner at Transform Pilates
Pooja was working as a senior HR professional in a regular 9-5 job at iGate, Bangalore, until she realised she was not cut out for the rat race, and decided to quit her job to do something she was passionate about- fitness. She re-trained herself and got certified as a Pilates Instructor, which according to her was "admittedly not easy, being a fresher and getting back to books and learning something that was so different from what I had been doing all my adult life"
After being certified with the prestigious Stott Pilates Certificate, she now runs her own Pilates studio and has introduced Pilates to many adventurous people, and her clientele includes fit people, people with back problems, and in ages 20-70.
How has her life changed?
"It's been a roller-coaster ride and I'll admit I don't earn as much as I did in my corporate job but I love getting up every morning, I don't get calls at 10 in the night, I get to spend a lot more time with my family and every time someone tells me their clothes are suddenly fitting better or their back ache has vanished it's mission accomplished for me!"
11. He quit his job to cycle around India
Ganesh Nayak, engineer, who quit his job to bicycle solo around India
Ganesh Nayak was your everyday engineer who completed his BE and MTech from Manipal, interned at a core electronics company and got absorbed by them as a full time employee. Working there he found himself often hitting the doldrums because of his average inclination and talent in electronics. However, he was inspired by the joy his colleagues found in their work. He was moved enough to find his own calling.
After a period of experimenting, almost by fluke, Ganesh developed an interest in bicycling. As luck would have it, he finally quit his job after 6 years of working and took up an expedition to cycle around India!
"I quit my job to give myself the challenge of riding my bicycle through the demanding Himalayas. Riding solo and facing the many challenges on the road, I felt alive and happy like I hadn't in more than a decade."
Starting July 7th, 2014, he successfully completed a bicycle expedition covering a total distance of 8000km, reaching back home in Manipal on February 5th, 2015. This 7 months of self-financed bicycle travel included technically challenging high altitude bike treks in the Korzok ranges of Ladakh and the Annapurna range of Nepal, multi day 30+km ascents and descents through hilly Himachal Pradesh and Uttaranchal, interactive riding through the Terai of Nepal, the back roads of Bihar and Uttar Pradesh. On the way, he managed to participate in a variety of outdoor activities like a multi-day high altitude trek in Gangothri National Park, rock climbing and Trail running in Madhya Pradesh, and coasteering and scrambling in Goa. He also appreciates the rare opportunity that came his way in working as a guide cum translator, when he rode alongside a British cyclist from Varanasi to Goa.
"I have just gone out and achieved something that I didn't think I would do in my wildest dreams. Most people tell me that I have just completed the journey of a lifetime. I, frankly feel my journey has only begun."
Recommended: Read more inspiring stories of people who quit their jobs to do awesome things in Part 2.
Read Also: 13 Classic Signs It's Time To Quit your Job