Payments has been Flipkart's bugbear. PayZippy, its first attempt at an independent payment gateway service, operated as a closed wallet, which meant that customers could only use it on Flipkart. It didn't quite take off and was shut down in 2014. Flipkart then launched Flipkart Money, which was a semi closed wallet and could be used on Flipkart and a handful of other sites. It met with limited success. All this while, Paytm built a robust wallet, and Snapdeal got its own wallet when it acquired FreeCharge. But now Flipkart has come out with its boldest wallet offering yet – PhonePe.
PhonePe is a product created by FX Mart that had been acquired by Flipkart this year. FX Mart holds a a prepaid wallet license and was acquired to buttress Flipkart's payment capabilities. Its flagship app, PhonePe, just went live on the Playstore.
PhonePe runs on the UPI interface that the goverment opened to several banks earlier this week. PhonePe partners with Yes Bank, and provides a payment solution that Flipkart solely lacked.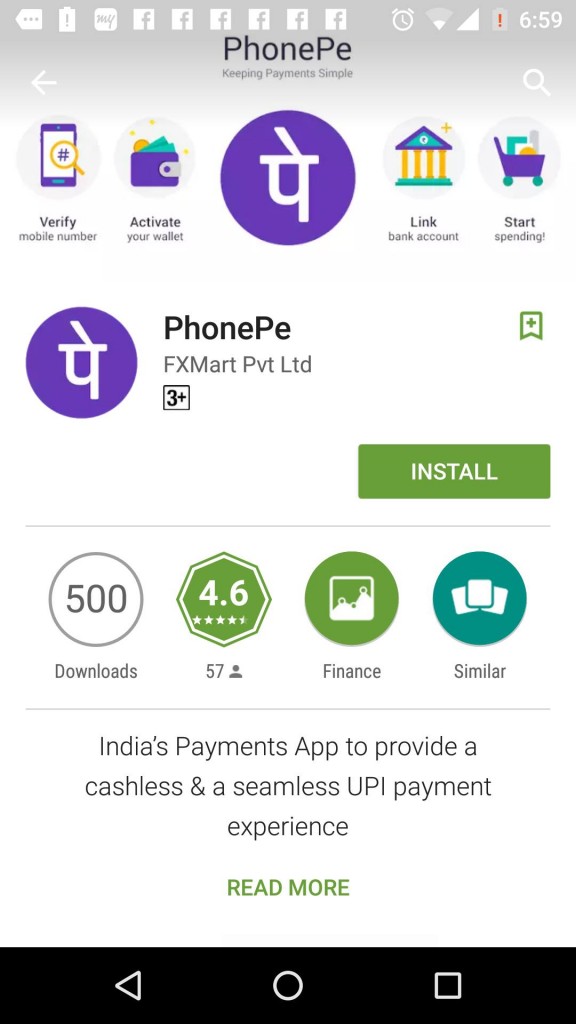 The wallet has a clean modern interface with a unusual-but-effective purple and green theme. Before signup, it helpfully tells you what the wallet does and what kinds of transactions it can perform.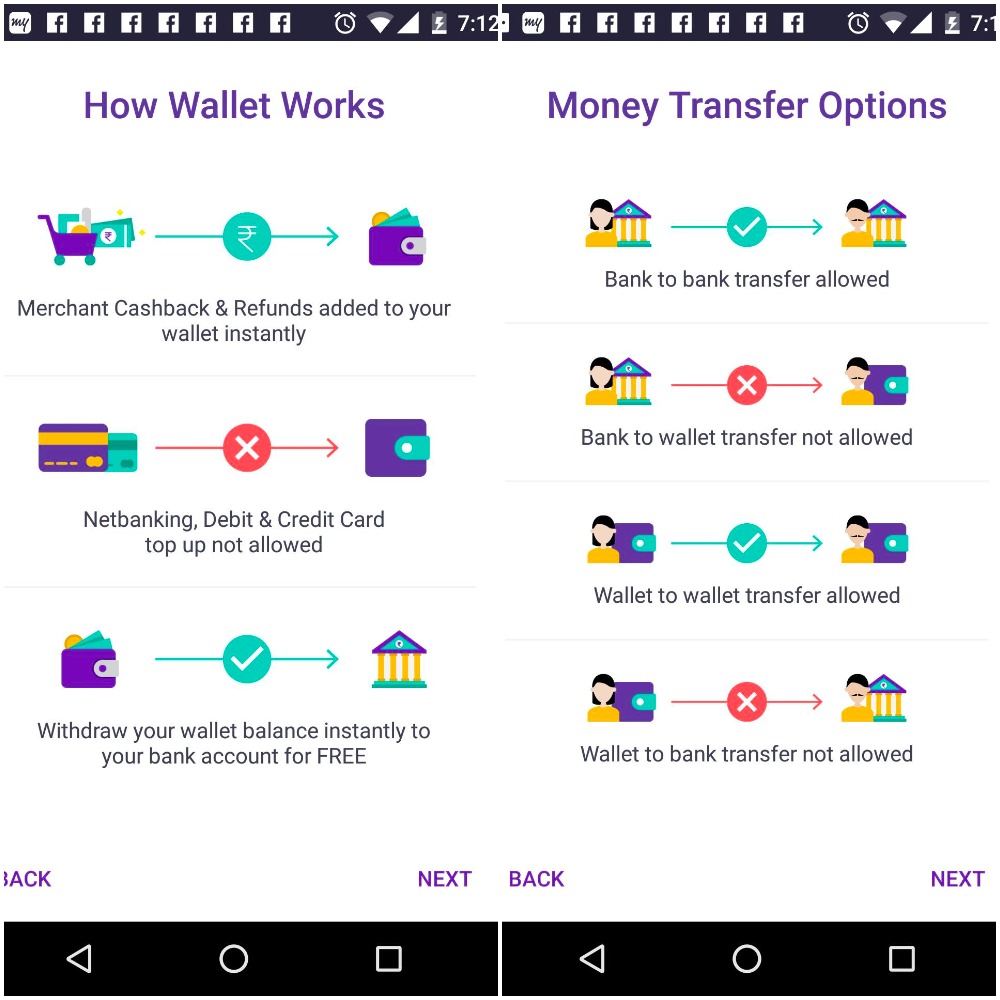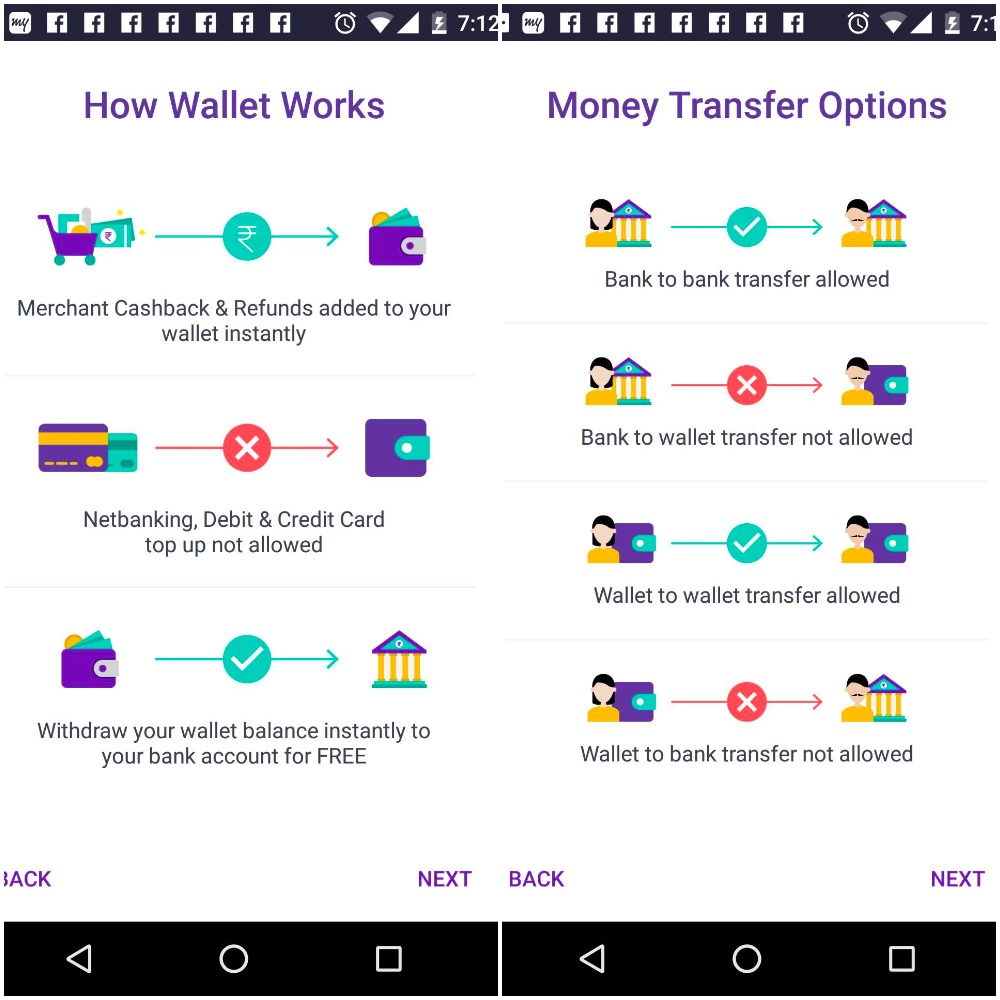 Essentially, you can use PhonePe to get cashbacks from merchants and site – this feature will soon be introduced on Flipkart and Myntra. The wallet's balance can be transferred to your bank account, and the UPI interface also lets you transfer money between two bank accounts. The wallet, however, does not let you top it up from your bank account – you can put money from it into your bank account, but you can't put money from your bank account into the wallet.
This put it at a disadvantage to Paytm and Freecharge, both of which can be topped up from your bank account.
The rest of the set up is similar to those of other UPI apps – you choose a unique id, say bart@ybl, and you can instantly connect your bank accounts to your wallet.
Once you're registered, the wallet reveals its full functionality. Here is where it trods of the toes of other wallets. You can pay mobile and DTH bills, recharge your phone, and even pay electricity and gas bills through it. Both Paytm and FreeCharge had been jostling to add as many services on their wallets as possible, and it looks like they're soon going to have a big new competitor.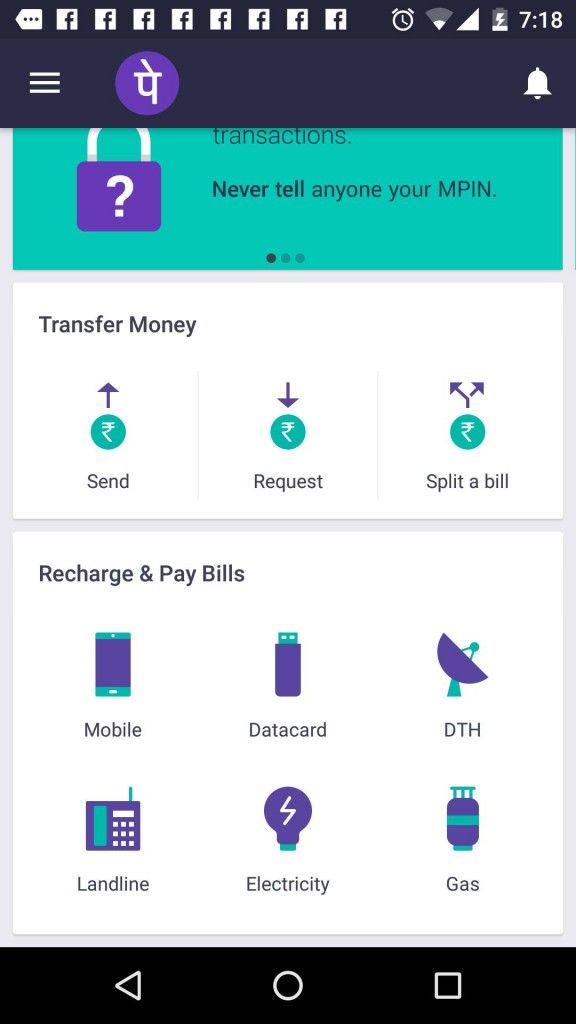 PhonePe's Impact
Flipkart has long missed the payments slice from its e-commerce offering. Both Paytm and Snapdeal had benefited immensely by buying user stickiness through cashbacks. With its own wallet, Flipkart will look to enter the cashback game in a big way. The wallet will also help Flipkart keep track of refunds and returns, ensuring people don't leave its platform. If PhonePe works out as planned, it may help Flipkart slash the number of cash transactions, lower costs and make its supply chain more efficient.
PhonePe also has a huge advantage of having a ready set of users. It will be enabled on both Flipkart and Myntra, and later on Jabong, and that should quickly get some initial traction.
The challenge for Flipkart, though, will be to wean away loyal users from Paytm, FreeCharge and Mobikwik. There are already several mobile wallets in place, and India's digital space will soon see a flurry of new payment apps as all banks launch their own versions of the UPI. While Flipkart now does have the additional firepower in terms of having a more complete e-commerce offering, one wonders if PhonePe too late to make a serious impact.