Most of India might currently be busy discussing the Citizenship Amendment Act, but the country's Prime Minister has his ear close to the ground on what really matters — the economy.
PM Modi has been meeting top industry leaders to get their inputs and ideas on India's economy, ET reports. These leaders have included Kotak Mahindra Bank CEO Uday Kotak, HDFC Bank MD Aditya Puri, SBI Chairman Rajnish Kumar, former Infosys CFO Mohandas Pai, former finance secretary Hasmukh Adhia, Tech Mahindra CEO CP Gurnani, Intel India general manager Nivuti Rai, and TCS Chairman Rajesh Gopinath. "Each of these meetings lasted more than two hours and saw an open and candid exchange of ideas as to how the government and industry can work together to improve business sentiment, investment and boost creation of jobs," said a person aware of the deliberations.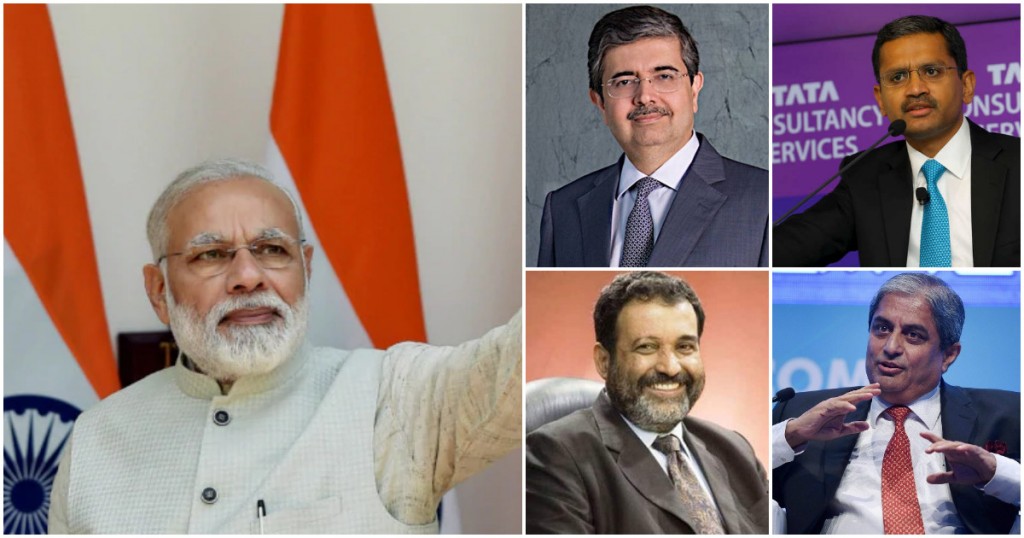 These meetings were one-on-one, and enabled the PM to get information on the ground situation. "He wanted to listen and encouraged us to come forward with recommendations for the economy," said Tech Mahindra CEO CP Gurnani. "Some of the specific suggestions were around setting up an AI university, judicial reforms, etc," he added, "We made some suggestions about why the slowdown happened and what measures need to be undertaken and what is lacking…We felt that he is very focussed on getting the economy back on track and he surely will," said Mohandas Pai. "He told us he had not invited us to praise him or the government but to hear our views and what's missing, what could be done and how to unlock and accelerate growth and development," said Saurabh Srivastava, chairman of the Indian Angel Network. "It was not a defensive meeting. He was not justifying anything and told us to feel free to be critical."
At the beginning of its second term, the Modi government had set itself the ambitious target of turning India into a $5 trillion economy by 2025, up from the $2.8 trillion economy that India is currently. The target would've meant that India grows at 10 odd percent over the next five years, but economic growth in the country appears to have stalled, with the latest GDP numbers showing a growth rate of only 4.5 percent. Several sectors, including automobiles, have shown stress, and industrial output is also flagging. The government, for its part, seems to be taking steps to prop up growth — in September, the government had slashed corporate taxes, hoping to help businesses grow, and more recently, Finance Minister Nirmala Sitharaman had announced a 1 lakh crore infrastructure package. And with PM Modi himself meeting promiment business leaders for hours, it appears that the government is serious about meeting its $5 trillion target.