It had been widely expected that Reliance JioGigaFiber would disrupt two industries — by offering both high speed internet and OTT television, it would quickly take over market share in the broadband and DTH space. But after the announcements at Reliance's Annual General Meeting yesterday, it appears as though JioGigaFiber will also disrupt a whole new business — multiplex theatres.
Two of India's largest multiplexes, PVR and INOX, have expressed concerns around JioGigaFiber's First Day First Show program, which will give its premium subscribers access to movies on the very same day they're released. In a statement, INOX said that while movie producers were "entitled to choose the platform for distribution and consumption of his content [movies]", releasing a movie on simultaneous platforms – theatres and Jio's upcoming service – would "breach the mutually agreed exclusive theatrical window". PVR came out with a similar statement, saying that "cinemas continue bringing people together to share a communal experience". PVR also said that cinemas were responsible for delivering "a robust box office performance" not just in growing markets such as India but also in mature markets such as the US and China among others.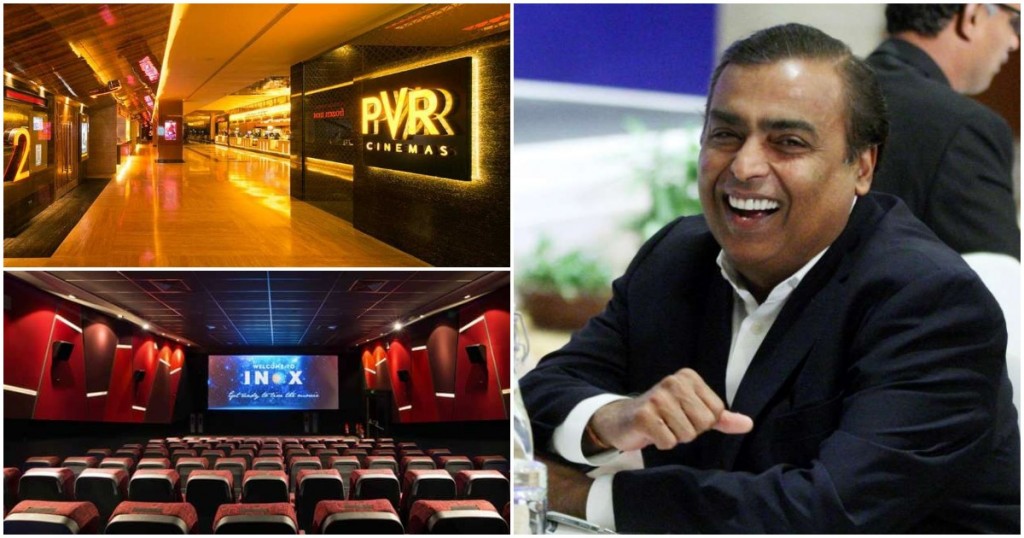 If a business has to invoke how its service "brings people together to share a communal experience" to justify being relevant, it's never a good sign, and PVR and INOX's fears are understandable. JioGigaFiber's plans start at Rs. 700 a month, and annual plans come with free HD TVs to boot. It is expected that when the service launches on 5th September, it will quickly garner customers, much like Jio had quickly garnered customers before it. If a large number of Indians get access to movies on the day of their release right in their drawing rooms, it could mean fewer takers for multiplexes, which could lead to lower sales for PVR and INOX.
And fewer takers for movies will not only hurt large multiplexes, but also the thousands of single screen theatres across India. It can also have ripple effects across other industries, including the online movie booking industry — if fewer people go out and watch movies, it could mean fewer ticket sales for platforms like BookMyShow and Paytm Movies. And the move could hurt malls too — most multiplexes are based out of large malls, and they are are a major draw for footfalls. With malls getting fewer customers, retail stores in malls might see their business slow down as a result.
When Jio had been launched, people had marveled how a single company had managed to disrupt a decades-old industry in a matter of years. If the early indications of JioGigaFiber are to be believed, JioGigaFiber's overall impact could make Jio look tame in comparison.