The full extent of Reliance's e-commerce ambitions is slowly becoming apparent.
Reliance has gone ahead and acquired Netmeds for Rs. 620 crore in cash. The investment gives Reliance a 60% holding in the equity share capital of Netmeds' parent company Vitalic Health, and 100% direct equity ownership of its three subsidiaries. Reliance also has the option to buy to the remaining portion of the company over the next four years.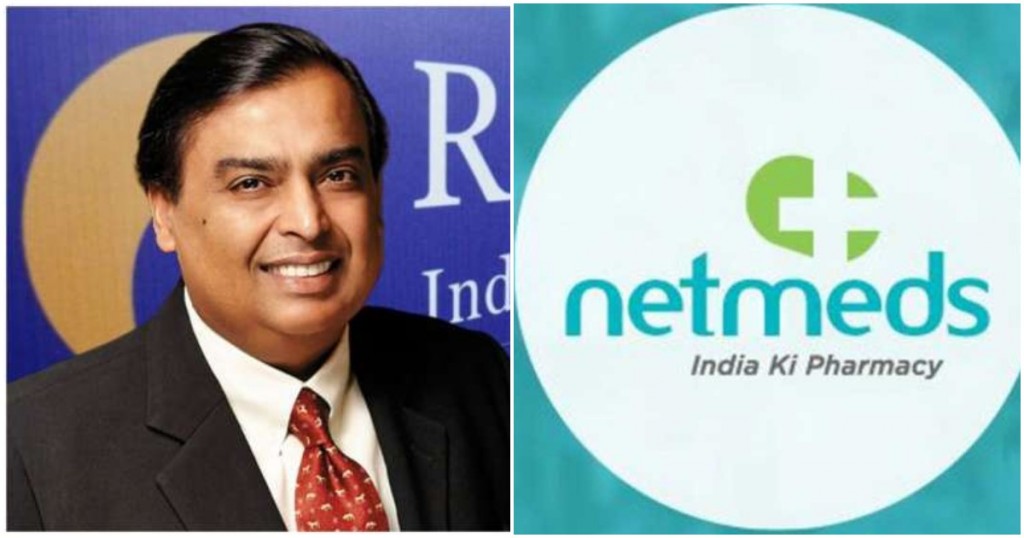 "This investment is aligned with our commitment to provide digital access for everyone in India," said Isha Ambani. Netmeds enhances Reliance Retail's ability to provide affordable health care products and services, and also broadens its digital commerce proposition to include most daily essential needs of consumers, she added. "We are impressed by Netmeds' journey to build a nationwide digital franchise in such a short time and are confident of accelerating it with our investment and partnership," she said. "With the combined strength of the Reliance's digital, retail and tech platforms, we will strive to create more value for everyone in the ecosystem, while providing a superior Omni Channel experience to consumers," said Pradeep Dadha, Founder & CEO, Netmeds. Reliance appears to have tested the waters with Netmeds before making the investment, having tied up the company to deliver groceries on JioMart in May.
Netmeds was founded in 2015, but is promoted by the Dadha family which has been in the pharmaceutical business for over a century. Over the last five years, Netmeds had raised nearly Rs. 700 crore, and has 57 lakh customers across 20,000 pin codes in India. Apart from delivering medicines online, Netmeds is involved in the business of pharma distribution, sales, and business support services.
Reliance will likely use Netmeds to enter a relatively new vertical — online medicine delivery — in India. Medicines are a category that should be ideal for online delivery — like books, which Amazon had started off with, medicines are standardized, and don't need to be tried and put on like clothes before purchase. Also, nobody particularly enjoys shopping for medicines, so there seems to be no reason why people wouldn't want to simply order them online. There are concerns around regulation and uploading of prescriptions as such, but Reliance's heft will ensure that the industry quickly formalizes to allow for e-commerce transactions to seamlessly take place.
And there is activity already afoot in the space. Just last week, Amazon had launched Amazon Pharmacy, through which it had begun piloting its own online pharmacy in Bangalore. With Reliance getting into e-pharma in such a big way, it's increasingly likely that the online pharmacy space will likely be a battleground between Amazon and JioMart. JioMart has started operations delivering groceries and daily essentials, but with the Netmeds investment, it's clear that JioMart will not only become a full-fledged e-commerce play, but also push the boundaries into what traditionally constituted mainstream e-commerce — thus far, neither Amazon nor Flipkart were selling medicines online, but will clearly now be forced to keep up with JioMart. Reliance's Netmeds acquisition shows that JioMart will not only eventually bring on board the categories that Amazon and Flipkart currently have, but Reliance is also willing to take the first step to venture into businesses the other two giants currently aren't involved in. And this can very much sound like the bugle for an e-commerce three-way that's almost certainly in the offing.