After building interests in everything from crude oil refining, retail, media properties, a cricket team, and India's youngest telecom company, something new has caught Mukesh Ambani's fancy — toys.
Reliance has acquired iconic British toy retailer Hamleys, the company said on Thursday. Reliance, through its subsidiary Reliance Brands, will now own a 100% stake in the British company in exchange for 68 million pounds (Rs. 620 crore). In India, Reliance is already the master franchise for Hamleys and operates 88 of its stores across 29 cities.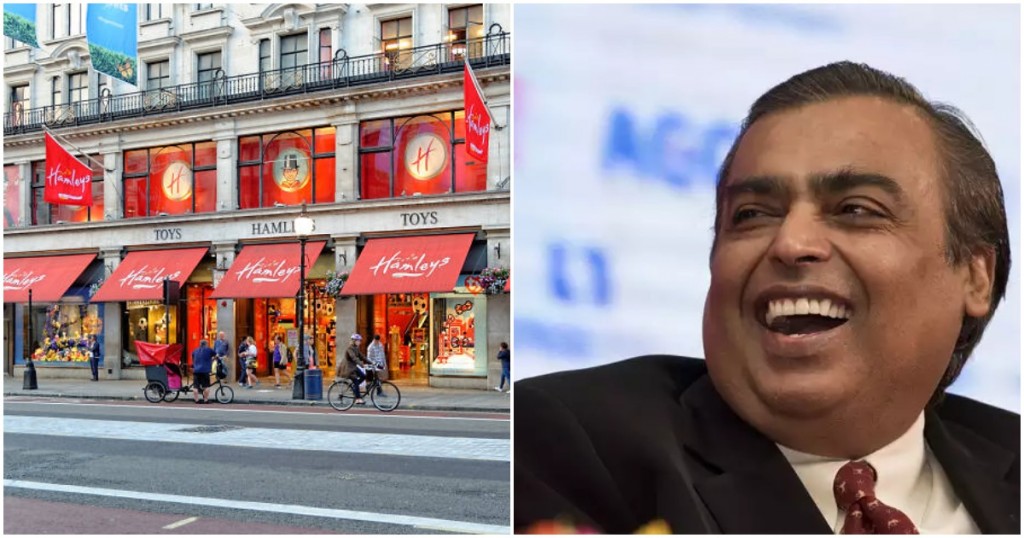 There's a sense of history around the deal, and it's not only because an Indian company has acquired a brand built by its former colonizers — Hamleys is 259 years old, and was founded just as the British were establishing their foothold in India. Hamleys had begun operations in the UK in 1760 with a single store, just three years after the British East India company had won the decisive Battle of Plassey against the Nawab of Bengal. Over the last two and a half centuries, Hamleys expanded to 169 stores across 18 countries in the world, including China, Germany, Russia, India and South Africa. It's also an iconic brand, and its flagship store at Regent Street in London is set over seven floors, has over 50,000 lines of toys on sale, and is even a tourist attraction, receiving 5 million visitors a year.
The acquisition of Hamleys will not only build Reliance's global footprint, but also help with its growing retail ambitions in India. Reliance already runs Reliance Retail, which is currently India's largest offline retailer with brands like Reliance Trends, Reliance Fresh and Reliance Digital, but is also looking to launch an e-commerce business later this year. Reliance's e-commerce launch will look to integrate its offline operations with thousands of kirana stores across the country, and take on Amazon and Flipkart. With Reliance now owing one of India's most prominent toy retailers, it will likely find it easier to build the children's category in its e-commerce launch.
This isn't the first time that large Indian conglomerates have looked towards the UK for lucrative business deals. In 2008, Tata had purchased British car-maker Jaguar Land Rover, and then bought the iconic British tea brand Tetley. Later, Bennett Coleman Co, India's largest media company, had bought Britain's Virgin Radio for Rs. 448 crore. With Reliance now having bought a 259-year-old British toy company, Indian businessmen are showing, more so than ever, that the entire world is their playground.