As Reliance prepares the launch of its much awaited e-commerce venture, it's putting in place a tech arsenal to take on the tech incumbents in the space.
Reliance has acquired an 87.6 percent stake in Mumbai-based fashion commerce startup Fynd for Rs. 295 crore. Further, Reliance will have an option to further invest up to Rs. 100 crore in Fynd by December 2021. Fynd provides technology platform and solutions to merchants to manage their inventory and sales across multiple demand channels for consumers, including e-commerce platforms, and has had some serious backers in the past — Google had invested in the company in the company last year.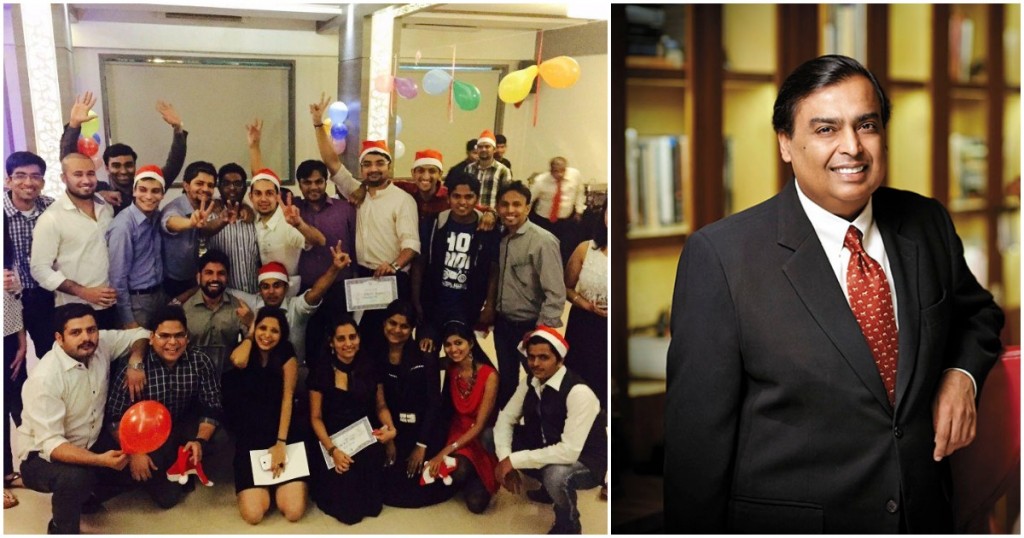 Fynd was founded by IIT Bombay alumni Farooq Adam, Harsh Shah, and Sreeraman MG in 2013, and focuses on bringing the inventory held by branded offline stores online through an O20 model. Fynd now has tie-ups with 8,000 stores across the country, whose products it sells on its online site. The company holds no inventory and has no warehouses, and tying up with stores directly lets it offer shorter delivery times. Fynd also has an in-store product called Fynd Store that helps brand stores save their in-store sales that could've been lost due to unavailability of the product. Fynd claims to have unique proprietary inventory integrations that enable customers to discover fashion in real-time, and know the exact specifications of the products available.
This would fit in neatly with the model that Reliance has been rumoured to be approaching while launching its own e-commerce play. Reliance already has thousands of stores across India, including stores of Reliance Retail brands like Reliance Trends and Reliance Digital, and the thousands of Reliance Jio shops that now dot the country. It has been thought that Reliance will use its ready network of physical stores to bring millions of items available online, and Fynd, with its experience in doing so for clothing outlets, could come in handy for building Reliance's fashion category. 
Fynd isn't the only tech startup that Reliance has acquired in recent times that'll likely be used to build its e-commerce operations. It had acquired a  majority stake AI startup Haptik for Rs. 700. Haptik builds chatbots, which could come in handy both for Reliance's e-commerce operations, as for the suite it apps it runs under Jio. Reliance had also previously acquired UK-based toymaker Hamleys, possibly to help build the toys category of its e-commerce business.
Reliance's e-commerce play has been in the works for years now, but it had been formally announced by Chairman Mukesh Ambani in January this year. "Reliance Jio and Reliance Retail will launch a unique new commerce platform to empower and enrich our 12 lakh small retailers and shopkeepers in Gujarat, which are part of the over 3 crore community in India," he'd then said. It isn't as though there's no competition in the space — Reliance will have to contend with the world's largest e-commerce company, Amazon, and the world's largest retail company, Walmart, as it tries to build its e-commerce business in India. But as the launch of Jio has shown, Reliance isn't really a company that's fazed by competition when it has its heart set on entering a new vertical. And its recent tech investments show that it's more than willing to take on tech behemoths as it looks to launch its e-commerce operations.