In 2007, Reliance has become the first Indian company to touch a market capitalization of $100 billion. It's now reached $100 billion on another metric, and set another record.
Reliance has become the first Indian company to touch $100 billion in annual revenue. Reliance's FY22 revenue was Rs. 7.9 lakh crore ($105 billion), up 47 percent over last year. This is the highest revenue ever earned by a single Indian company. Reliance's FY22 revenue is also more than the $103 billion that had been earned by 30 companies of the Tata group put together in FY21.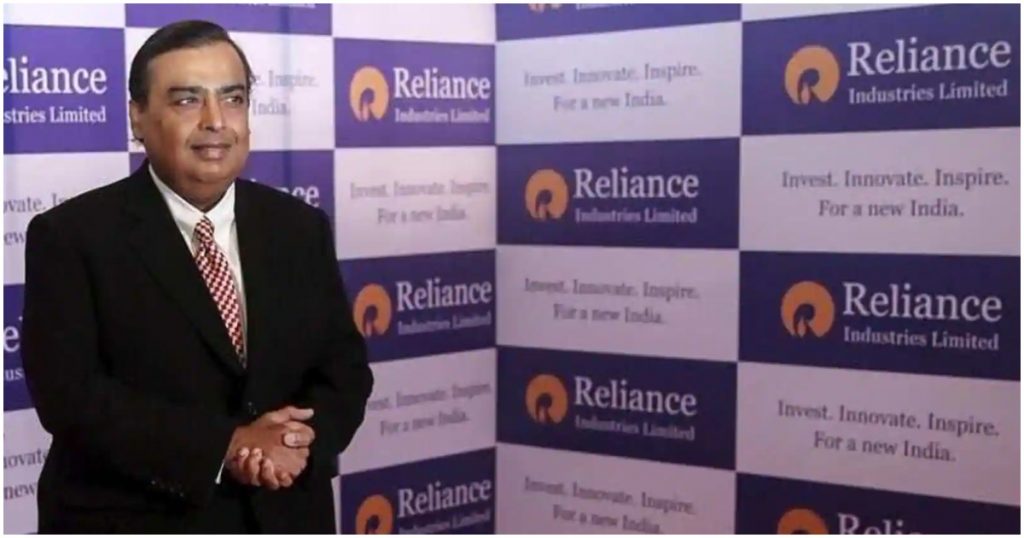 While Reliance's revenue rose to record levels, its profits made records too. Reliance maintained its position as India's most profitable company, recording profits of Rs. 67,845 crore, which was 26% more than the previous year.
"Despite the ongoing challenges of the pandemic and heightened geo-political uncertainties, Reliance has delivered a robust performance in FY2021-22," said Reliance Chairman Mukesh Ambani. "I am pleased to report strong growth in our Digital Services and Retail segments. Our O2C business has proven its resilience and has demonstrated strong recovery despite volatility in the energy markets," he added.
The bulk of Reliance's revenue came from its traditional oil-to-chemicals business, which had revenue of Rs. 5 lakh crore. Reliance is already India's largest retailer, and its revenues from the retail business touched Rs. 2 lakh crore, up 26% from the previous year. The annual revenue of its digital business crossed the Rs. 1 lakh crore mark.
Jio, for its part, now has 410 million customers, and earned Reliance Rs. 96,000 crore in revenue. The business had a profit of Rs. 15,000 crore, which grew 23.6% over the previous year. Jio's total data traffic was an astonishing 91.4 billion GB for the entire year.
Reliance is now truly a corporate juggernaut — it straddles sectors as diverse as oil-and-gas, retail, telecom and technology, and even media, and employs more than 2.36 lakh people. And Reliance doesn't seem content with its existing portfolio — Ambani has announced that Reliance will invest lakhs of crores over the next few years to set up a green energy ecosystem, which will build a fully integrated end-to-end renewables energy ecosystem through solar, batteries, and hydrogen. Reliance is already India's biggest company by market capitalization, and its biggest company by revenue, but it clearly has its sights on even bigger things in the decades to come.