The list of verticals that Reliance Jio is venturing into continues to expand.
Reliance is now entering the esports space, and has announced a 70-day esports tournament. The tournament, called "Gaming Masters", will begin on January 13, 2021, and it will go on until 7th March. The event is organized in collaboration with Taiwan-based chipmaker Mediatek, and will feature the game Free Fire.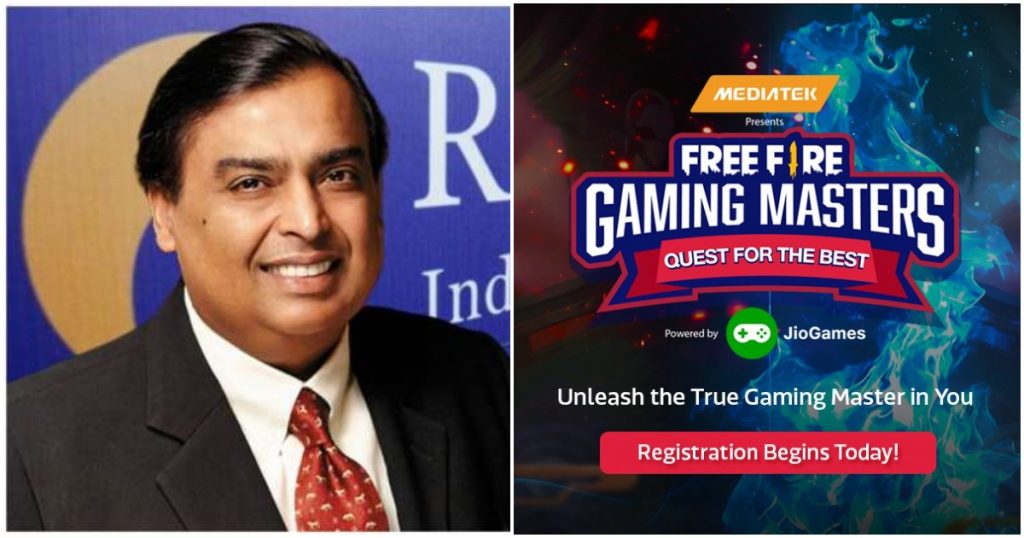 "Gaming Masters" will be open to both Jio and non Jio users, and will test gamers' "skill, teamwork and endurance." The event comes with a prize pool of Rs. 12.5 lakh. Registrations for the event opened yesterday.
Crucially, the gaming event will be built around Jio's sprawling network of digital services. The game will be hosted by the Jio Games, which is Jio's gaming platform. It will be broadcast live on Jio's digital JioTV HD Esports Channel, as well as on YouTube.
Esports has become a rapidly growing market in recent years, with millions of fans watching professional gamers play popular computer games. The eye-balls have brought with them brands and advertising, and oodles of money — winners of esports tournaments can now win hundreds of thousands of dollars in prizes. In 2019, the winners of a Dota 2 tournament had won more prize money than the top players at Wimbledon.
Interestingly, it is Jio's entry in India in 2016 that had set off the e-sports revolution in India — Jio's entry had meant that data prices had crashed, which enabled players from across the country to compete against each other in competitions. And Jio isn't just going to be content with being instrumental in providing the cheap internet — by building a whole ecosystem, including a gaming platform and a streaming service, it is taking steps towards owning a bigger piece of the new digital businesses that are being created in India.