No space, no matter how niche, seems safe from the Reliance Jio juggernaut.
After garnering 215 million users on Jio, and announcing that it was going to upend India's broadband space with JioGigaFiber, Reliance now seems to be entering individual tech verticals. It had earlier said that it was setting up a production house to take on Amazon and Netflix; now it's now taking on the online medical consultation space.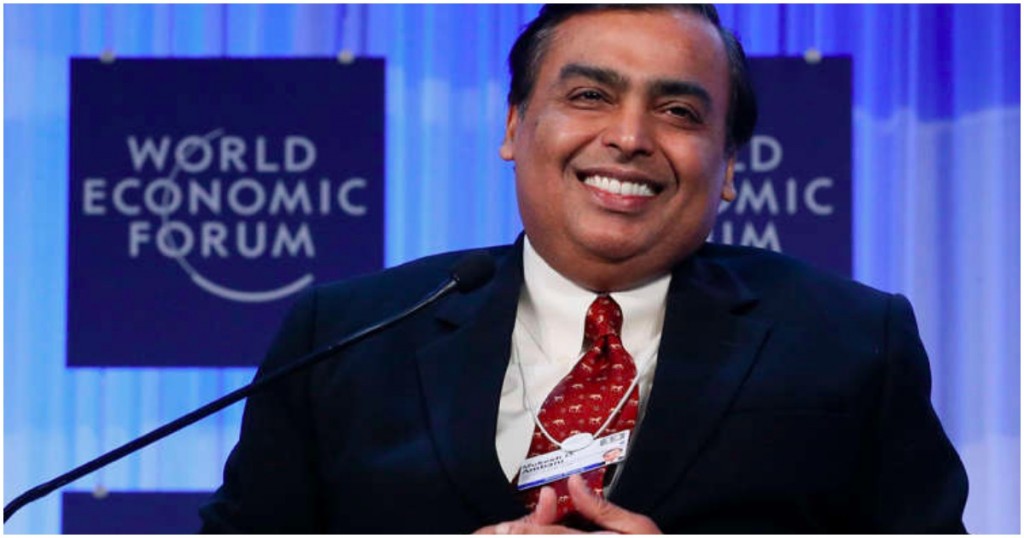 Reliance's JioHealthHub app will now allow users to consult doctors through chat. Jio has launched the functionality in collaboration with Coimbatore-based startup iCliniq, which focuses on using technology to connect doctors and patients. iCliniq lets patients consult doctors through text chat, phone calls, and even video chats. Rates aren't all that different from consulting a real-life doctor — iCliniq charges Rs. 399 for a 20 minute video chat, and the same for a phone call. Reliance Jio will now begin integrating these functionalities into its own app.
The JioHealthHub app isn't necessarily the most-talked-about Reliance offering, but it packs in a surprising amount of functionality. The app was launched in January last year, and now has over a million downloads. JioHealthHub's core function seems to be diagnostic tests — it shows users partner organizations where they can get tests done, and then digitally stores the results, allowing them to access them whenever they need. There's also weight loss and health packages thrown in. In a partnership with Portea, JioHealthHub also offers home healthcare options.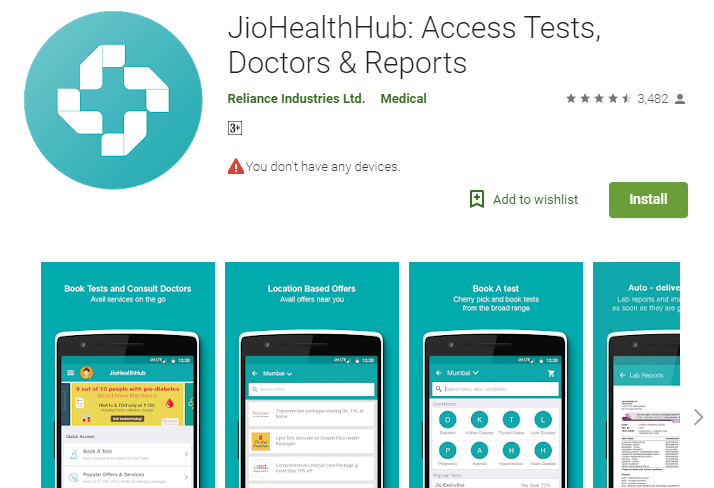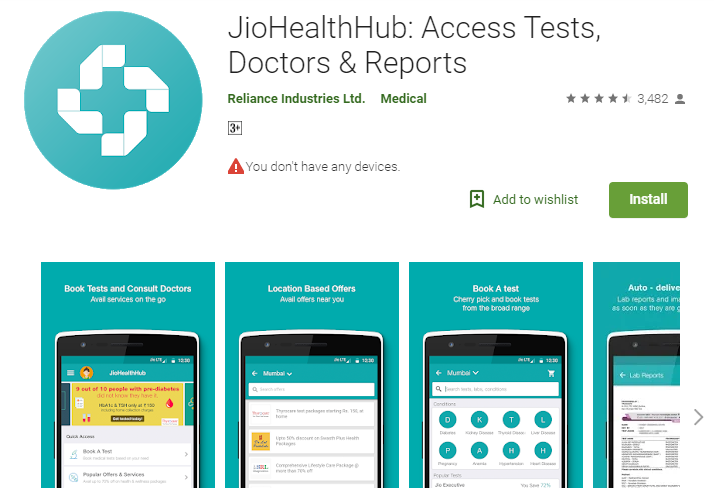 Not just a platform
Through its Jio offering launched in 2016, Reliance had opened up whole new verticals for tech startups to operate in overnight. By dramatically slashing data rates, it had made data access plentiful and cheap, and that allowed a whole new breed of startups to flourish — video-first social networks such as Musical.ly and Bigo have taken over small-town India, and streaming services such as Amazon Prime and Netflix have found a whole new set of users. 
But Reliance is making it clear that it sees itself as being more than just a platform that'll enable these startups to operate — it wants a piece of the pie for itself. Reliance thus has its own suite of apps that can run on the cheap data connections it provides. It has its own Jio TV app that plays live TV and sports, and apps for Music, Cinema and even magazines. A move into the medical consultation business, however, is surprising — there are no prominent companies in India that cater to this market, and it's very possible that the market isn't very large at the moment. 
But with JioHealthHub, Reliance has shown that it isn't merely following established players and then using its financial muscle to gain users — it's willing to be the first mover in some sectors as well. It has, of course, partnered with relatively small startups to get the tech up and running, but has shown that it's willing to bet on a technology that isn't large and proven yet.
And this change in Jio's mindset could be crucial. Jio, thus far, has looked to steamroll into established sectors with its financial might and execution smarts — it disrupted existing telecom players like Airtel and Idea with Jio, and it's taking on services like Hotstar and Amazon Prime Video with its JioTV app. But with JioHealthHub — whose primary competitors, such as Practo, aren't particularly large or profitable — shows that Reliance will now enter tech verticals which might still be in their infancy in India.
In the 1960s, Reliance had started off as a textile company, dealing with polyesters and synthetic fabrics. A few decades later, it started off its petrochemicals business that turned it into the global giant. With Jio, Reliance became a telecom powerhouse as well. But as recent moves show, Reliance now appears to be in its fourth incarnation — it now seems to be thinking like a tech company.