Reliance was already India's most valuable company — now it's also its most profitable.
Mukesh Ambani's Reliance Industries has become India's most profitable company, registering a net profit of Rs. 39,588 crore in FY19. Reliance has made another record for itself — until last year, it was the second largest Indian company by revenue, but in FY19 it toppled Indian Oil Corporation Limited to become India's biggest company by revenue. Reliance already was India's most valuable company, with a total market capitalization of over Rs 8.5 lakh crore.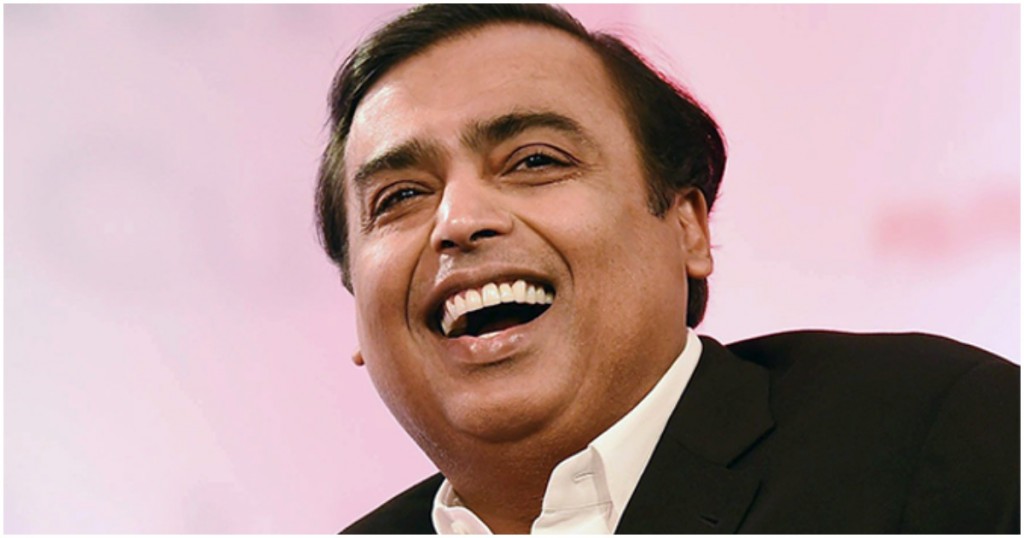 Reliance has been one India's biggest companies for a while now, but its growth is still impressive. Until about a decade ago, Reliance's annual turnover was half the size of Indian Oil Corporation, but it surpassed it this year. For the year ending March 2019, Reliance had a turnover of Rs. 6.23 lakh crore, whille Indian Oil's turnover was Rs. 6.17 crore. A large part of Reliance's increased revenues is thanks to the new lines of business it has ventured into — as of October last year, Reliance made more revenues from Jio and its retail and media arms than its traditional petrochemicals business.
The growth hasn't come cheap — Reliance currently has the highest gross debt of Rs. 2.87 lakh crore on its books. Reliance, though, is also sitting on Rs. 1.33 lakh crore of cash, which is among the highest of any firms in India. And with the company churning out nearly Rs. 40,000 crore of profit per year — that translates to over Rs. 100 crore of profits per day — Reliance's stock is also on the upswing, having risen nearly 44% over the last year.
But the latest numbers show that Reliance is, at the moment, the undisputed king of India's corporate space. It currently has the distinction of simultaneously being India's biggest company by revenue, its biggest company by profits, and its most valuable company by market capitalization.  And its success has handsomely paid off for the owners — Chairman and CEO Mukesh Ambani, with a net worth of $45 billion, is India's richest man.