Royal Enfield might be over a hundred years old, but its bikes are still packing a punch.
The company's annual sales are more than the combined sales of several of the world's biggest motorcycle brands. "Royal Enfield's sales are equivalent to the global sales of Harley-Davidson, KTM, BMW, Triumph, and Ducati, combined. Let that sink in for a second," tweeted Eicher Motors CEO Siddhartha Lal.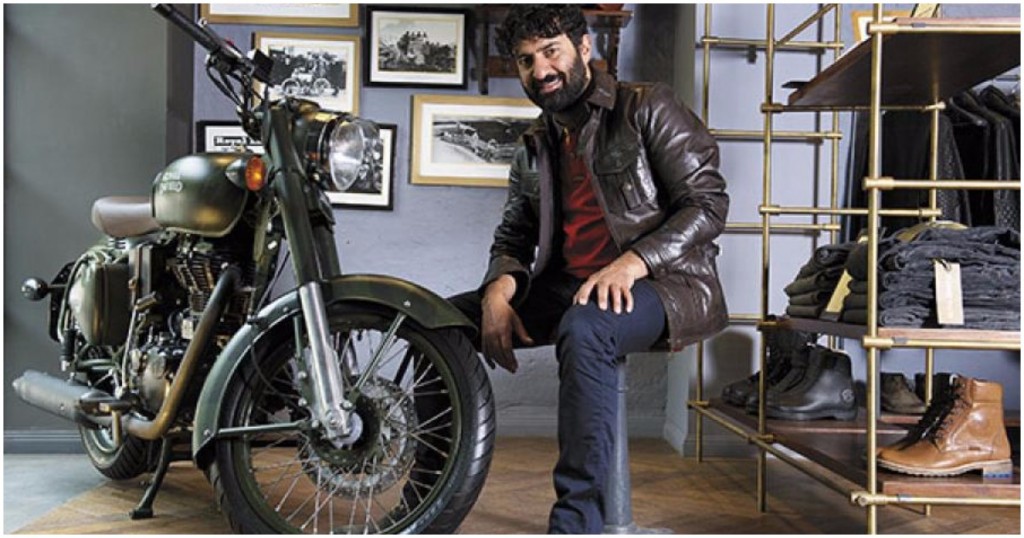 Eicher Motors, which owns Royal Enfield, sold 3,78,029 motorbikes in the 250-500 cc segment in the quarter ending September this year, and commanded nearly a 90% share in the domestic market. In comparison, Ducati only sold 65,000 bikes globally in all of 2016, as did Triumph. KTM and Harley Davidson sold 1,90,000 and 2,60,000 bikes respectively in 2016. 
Royal Enfield, of course, isn't directly comparable to many of these bike companies, as their bikes are often more powerful and cost more than its own, but it's still a remarkable achievement by the motorcycle company that was founded all the way back in 1901. The company is perhaps most famous for its Royal Enfield Bullet, a bike that has the distinction of being the longest-lived motorcycle design in history.
Enfield was a British company, but entered India in 1955, when the Indian government ordered 800 of its Bullet bikes for use of its army. The same year, a company called Enfield India was founded, which assembled 350 cc Royal Enfield Bullet bikes under license from the original Enfield company. By 1962, all components of the bike were being made in India. In 1990, Royal Enfield collaborated with the Eicher Group, and later merged with it in 1994.
Eicher Motors, which also manufactures trucks, buses, and power train components, has managed to take the Royal Enfield brand to even greater heights. The Enfield bikes have become enormously popular in India, and have to symbolize free-spirited machismo and pride. A vibrant community has also formed around the bikes, and riders take great pride in sharing tips and tricks. 
Much of this growth has come at the expense of Bajaj Auto, which competes directly with Royal Enfield in the 250-500 cc bikes segment.  In comparison to Royal Enfield's 378,029 sales in the last quarter, Bajaj managed to sell only 16,020 bikes in the same period, though it managed to export more bikes (23,181) compared to Royal Enfield (8,627).
Bajaj Auto MD Rajiv Bajaj, though, thinks Siddhartha Lal's comparison with foreign firms isn't warranted. "By measuring solely on the basis of volumes at the exclusion of pricing power, it would seem Maruti Suzuki is above and beyond brands like Mercedes, BMW, Audi and Porsche put together," he said. Lal hasn't yet replied to Bajaj's jibe, but it appears a delicious rivalry is revving up in India's motorcycle space.