SBI has long been lampooned on the internet for its extended lunch breaks and its less-than-enthusiastic employees, but it looks like the company has now pulled up its socks.
State Bank of India (SBI) has gone past Reliance to become India's most profitable company. For the trailing 12 month period ending in June this year, SBI reported a consolidated net profit (adjusted for exceptional gains and losses) of Rs. 66,860 crore. In comparison, Reliance's adjusted net profit over the same period was Rs. 64,758 crore. Even SBI's quarterly net profit for Q1FY24 Rs. 18,810 crore, ahead of Reliance's consolidated net profit of Rs. 18,588 crore.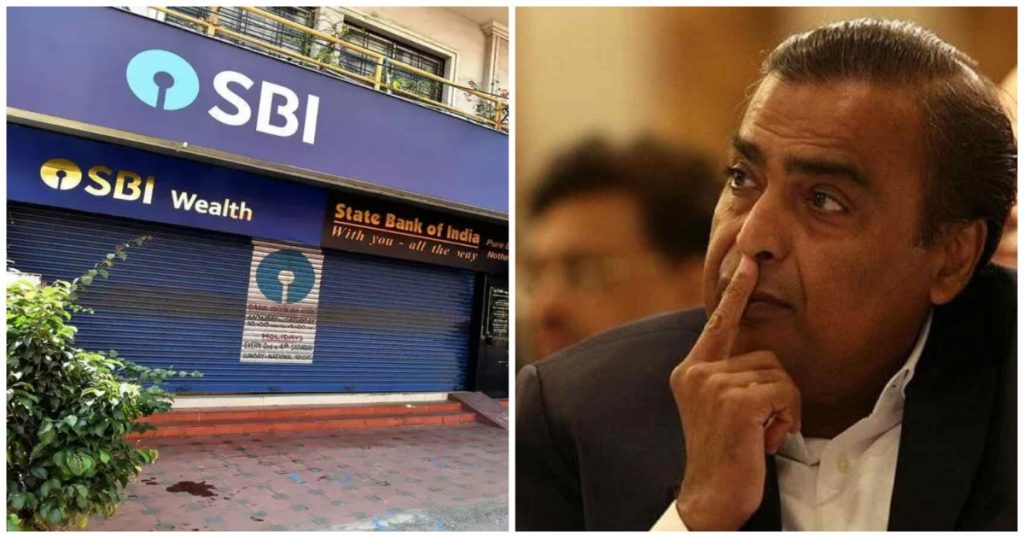 This is the first time in more than a decade that Reliance has been overtaken as India's most profitable firm. Reliance was last beaten to second place in the 12-month-period ending April-June quarter in 2012-13 by government-owned oil company Indian Oil. Prior to that, government-owned Oil and Natural Gas Corporation (ONGC) had been ahead of Reliance as India's most profitable company until the Oct-Dec quarter in FY12.
SBI's strong performance has mirrored the resurgence seen in Indian PSU banks in recent quarters. SBI posted a net profit growth of 178% in its net profit last quarter, which was SBI's highest-ever quarterly profit. SBI's NIMs (Net Interest Margin) increased to 3.47%, while its NII (Net Interest Income) also rose 24.71% on-year. The overall profit of 12 Indian PSU banks in the first quarter of FY24 more than doubled to Rs. 34,418 crore as compared to a net profit of Rs. 15,307 crore recorded in the same quarter last year.
This is a far cry from just a few years ago, when Indian banks had been battered by a series of NPA crises, and several prominent individuals, including Vijay Mallya, Nirav Modi and Mehul Chokshi had defaulted on their loans and fled the country. But banks have looked to recover their loans through bankruptcy proceedings, and have been aided by new laws including the Insolvency and Bankruptcy code of 2016. It appears that India's PSU bank sector is now again in good health, and is reporting record numbers.
And SBI becoming India's most profitable firm would not just be great for its balance sheet, but could also be a shot in the arm for its image. On social media, SBI is often made fun of for its employees' lackadaisical attitude — there are, for instance, hundreds of memes about how SBI employees take inordinately long lunches — but if SBI can become India's most profitable company, it's clearly managed to transform itself a bit, and is now a lean, mean banking machine. It remains to be seen if Reliance will again take back the crown from SBI, but for now, India's largest bank has also become its most profitable company.