At 17, most people are in school, working on their grades and messing around with friends. Michael Sayman, though, was sitting across the table from Mark Zuckerberg.
It was 2013, and Sayman had developed the world's number one gaming app out of his home. Zuckerberg had invited him over to his office, and had offered him a Facebook internship. "He sits down on his desk, puts his feet up, has a soccer ball, and he's dribbling it. And I'm like, 'Is this real life right now?'," Sayman said about the meeting. Zuckerberg was suitably impressed with the developer who still wore braces and had brought his mom along — Sayman went to on intern at Facebook, and eventually got a full time job.
Now four years later, he's moving from Facebook to Google.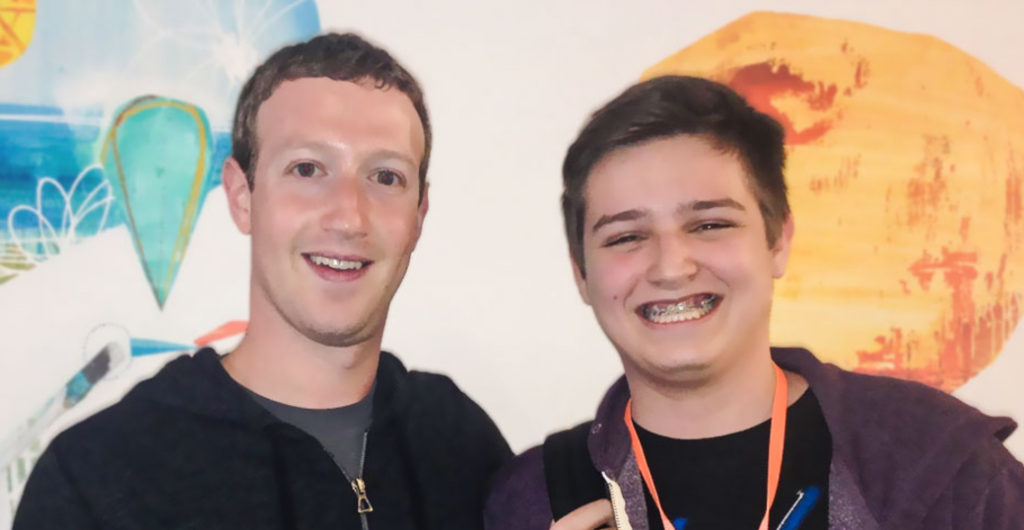 At Facebook, Sayman was a product manager who helping the company understand how his generation uses their phones, advising on experimental products for teens and helping executives understand trends; at Google, he'll be a product manager for Assistant, a voice-based service built on the search engine's giant database.
Child Prodigy
It's unusual for someone to have worked at Google and Facebook before their 21st birthday, but Sayman started early. At 14, he'd developed his own WordPress blog where he shared tips about Disney's Club Penguin, his favourite game. He realized that adding an app to his site would help drive more traffic. He looked up tutorials on Google, and learned how to cobble together an app. He didn't have the $100 (Rs. 6,300) for the Apple Store registration fee and borrowed it from his mother. It came with a rider though — if his app sales couldn't pay enough money to pay her back, he'd have to work at the family's Peruvian chicken restaurant.
Sayman says his app was pretty basic, and was a collection of tips and links, but those were good times to be developing apps — in 2010, the App Store only had 1,50,00 apps, and his quickly rose to the top 10. He was charging $1 per download, and money started pouring in. He made $5000 (Rs. 3.2 lakh) in his first month.
At this point, he was already making more money than his parents, but he didn't rest on his laurels. He made another app, this time a Club Penguin themed game, and it did even better. Around this time, his family was struggling financially — in 2012, his family home was foreclosed after his father lost his job. "We had to cut the TV in the house, we had to cut the internet, we had to cut a bunch of things, we ended up losing our house," he says. But Sayman stepped up — while attending high school, he was making enough money to pay rent for the apartment his family had moved into.
But Sayman wasn't done yet. He soon developed an app called 4 Snaps — users had to take four pictures, and their friends had to try to guess what they were trying to convey. It was a simple idea, but was significantly harder to code. "I watch my son, every night and every single day, staying up until four or five a.m., working on the app, doing his homework, sleeping two or three hours, and then going to school," his mother said. 
He failed most of his exams — he'd been a straight A student — but the work on the app paid off. Over the next year, the app rose through the charts, eventually becoming number one in the World Gaming category.
At this point Facebook took him into their fold. Sayman says he's benefited immensely from the journey."It was 3 years ago today that Facebook hired me as a full-time engineer. Having started at the age of 17, I can honestly say that I practically grew up at Facebook – and I couldn't have been luckier to be surrounded by so many intelligent people who helped guide me during these teenage years," he wrote in a Facebook post today.
Now at Google, he'll work on its Assistant, trying to build it to enable other kids like him who use Google to find information faster. "On a personal level, I also see the Assistant as an opportunity for Google to lower the barrier of entry for kids/teens of all ages and backgrounds, to learn how to program – and encourage them to explore the world of computer science in ways that were once considered impossible," he says. If some other kid somewhere can use his products to learn how to code, that'll complete the circle quite nicely.