One of India's most iconic independent brands has just become a part of the Tata stable.
Tata Consumer is set to acquire bottled-water company for Rs. 7,000 crore. Bisleri had been in talks with companies including Reliance, Nestle and Danone for a potential sale, but settled with Tata Consumer. Talks between the Tata Group and Bisleri Chairman Ramesh Chauhan had been going on for more than two years, and a deal was eventually concluded. Bisleri's current management will continue to run the company for another two years.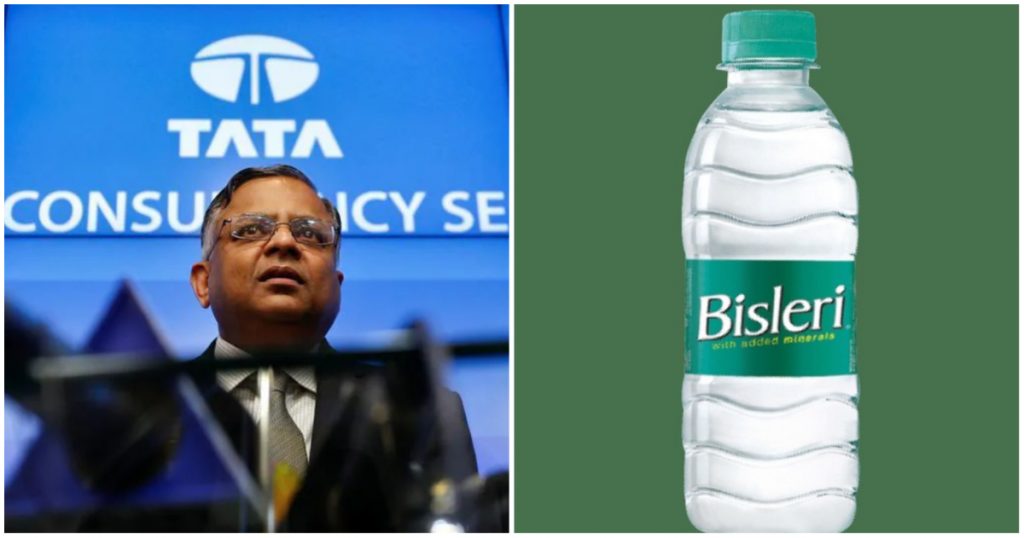 Bisleri Chairman Ramesh Chauhan said that his ill health and his daughter's lack of interest in running the business prompted him to sell the company. Selling Bisleri was a painful decision, he said, but believes that the Tata Group will take 'even better' care of it. Chauhan says he made the decision to sell after meeting Tata Sons Chairman N Chandrasekaran and Tata Consumer CEO Sunil D'Souza. "I like them. They are good guys," he reportedly said. 
Chauhan had bought the Bisleri brand in 1969, and turned it into a bottled water powerhouse. Bisleri was originally an Italian brand created by Felice Bisleri, who first brought the idea of selling bottled water in India. Bisleri was introduced in 1965 in glass bottles in two varieties – bubbly & still. But the brand found it hard to sell water to Indians, and was looking to exit the Indian market. At that point, Chauhan swooped in and bought the brand for just Rs. 4 lakh.
Bisleri didn't taste overnight success. "Since bottled water is colourless, tasteless and odourless, it was not an easy product to advertise," Chauhan says. But Bisleri ran innovative marketing campaigns, including "Bisleri is veri veri extraordinari," which helped the brand stand out. Bisleri also capitalized on how clean water wasn't readily available in India, and tried to sell it at spots where people would pay for water, including at railway stations.
Bisleri now does annual business Rs 2,500 crore, and earns a profit at Rs. 220 crore per year. It has 122 operational plants, of which it owns 13, and a network of 4,500 distributors and 5,000 trucks across India and neighbouring countries.
Bisleri isn't Chauhan's only success. He had previously sold Thums Up, Gold Spot and Limca to Coca Cola for Rs. 400 crore in 1993. Chauhan has now sold Bisleri for a whopping Rs. 7,000 crore. He says doesn't know what he'll do with the money — he says he plans to reinvest it in environmental and charitable causes. Bisleri is now in the hands of the venerable Tata group, but will continue to be remembered as the brand that created the thriving bottled water category in India.