Indian Railways might be 166 years old, but it's readying for what might be its biggest makeover yet.
More than two dozen global and Indian firms have shown interest in running private trains in the country. Alstom Transport, Bombardier, Siemens AG, Hyundai Rotem Company and Macquarie were the foreign companies that were keen to run their trains, while in India, Tata Realty and Infrastructure, Hitachi India and South Asia, Essel Group, Adani Ports and SEZ and government-owned Indian Railway Catering and Tourism Corporation (IRCTC) have expressed interest.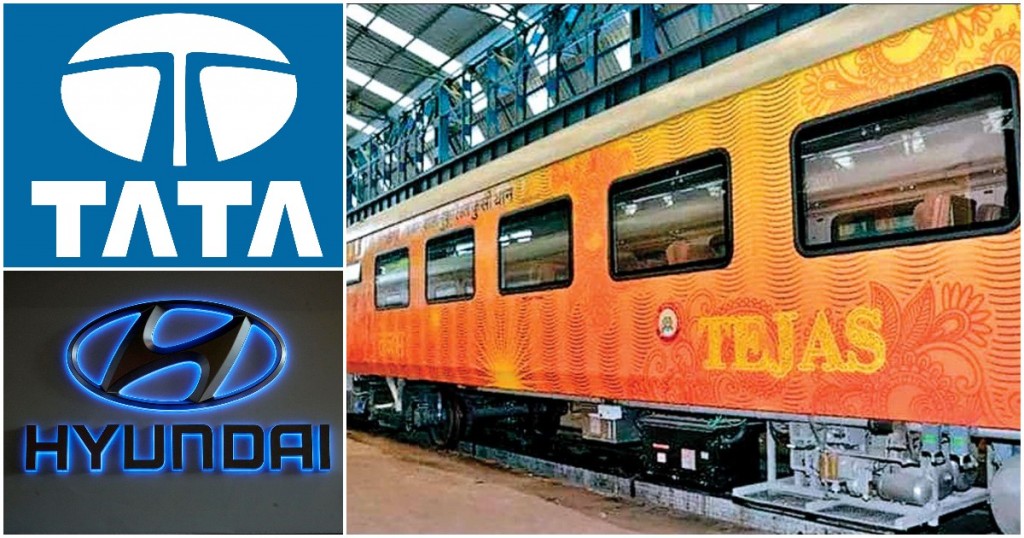 India already has private trains running on its tracks — the Lucknow-New Delhi Tejas Express, which commenced operations in October last year, is run by IRCTC, which is a subsidiary of the Indian Railways. Its coaches have bio-vacuum toilets, water level indicators, tap sensors, hand dryers, integrated braille displays, LED TV for each passenger with phone sockets. There are also more eating options than on other trains — the train offers a celebrity chef menu, WiFi, tea & coffee vending machines, magazines, snack tables, and has CCTV cameras and fire & smoke detection and suppression systems for safety. Most interestingly, the train offers refunds to passengers in case of delays — passengers get Rs. 100 if the train is delayed for over an hour, and Rs. 250 if the train is delayed for more than 2 hours.
The Indian Railways seems satisfied with how the Tejas has done so far — Railways has recently proposed a mega plan to include private players in 100 routes across the country, which will be used to connect tourist places. The Railways has prepared a list of 100 routes for the introduction of 150 private trains across India. Mumbai-New Delhi, Chennai to New Delhi, New Delhi to Howrah, Shalimar to Pune, New Delhi to Patna are some of the routes where the private trains will operate. Private trains running on a particular route will have a head start of 15 minutes on other trains running on the same route. Each new train shall have a minimum of 16 coaches. The maximum number of coaches shall not exceed the longest passenger train operating on the respective route. Passengers trains are allowed to run on a maximum speed of 160 kmph. Interestingly, the private entity will have the last say on deciding the fare on a particular route. They shall be responsible for financing, procuring, operating and maintaining trains.
The opening up of the Indian Railways to private players will likely help the Indian Railways improve its infrastructure and services. With private players now operating trains, customers can now perhaps expect more professionalism and accountability — players that don't provide satisfactory experiences to their customers will see their trains see fewer passengers, which will incentivize them to keep providing top notch services. Indian Railways has already made some big leaps in the last few years — the indigenous built Tejas Express runs at 160 kmph, has professional servers and provides refunds in case of delays. With Indian and foreign firms all set to operate trains, things could only get better in the times to come.