The next time you see the phrase "Use Dipper At Night" emblazoned behind a colourfully painted truck, permit yourself a bit of a giggle.
Tata Motors, one of the biggest manufacturers of trucks in the country, has launched a condom brand for truck drivers. It's called Dipper, and it aims to promote safe sex among truck drivers in India. Truck drivers spend large amounts of time away from home, and are a particularly vulnerable group for HIV – 2.59% of truck drivers carry the virus, compared to just 0.26% of the general population.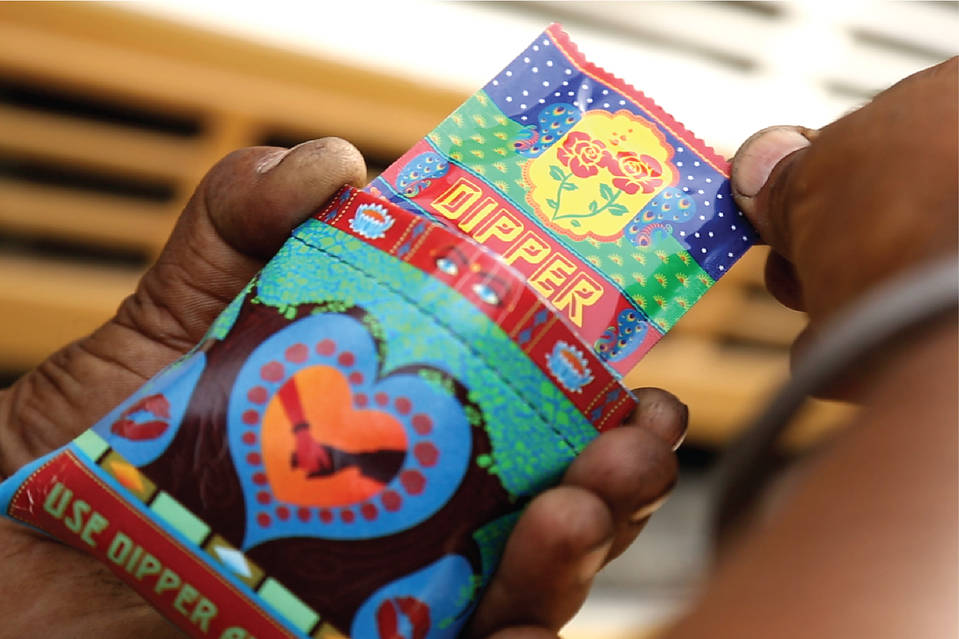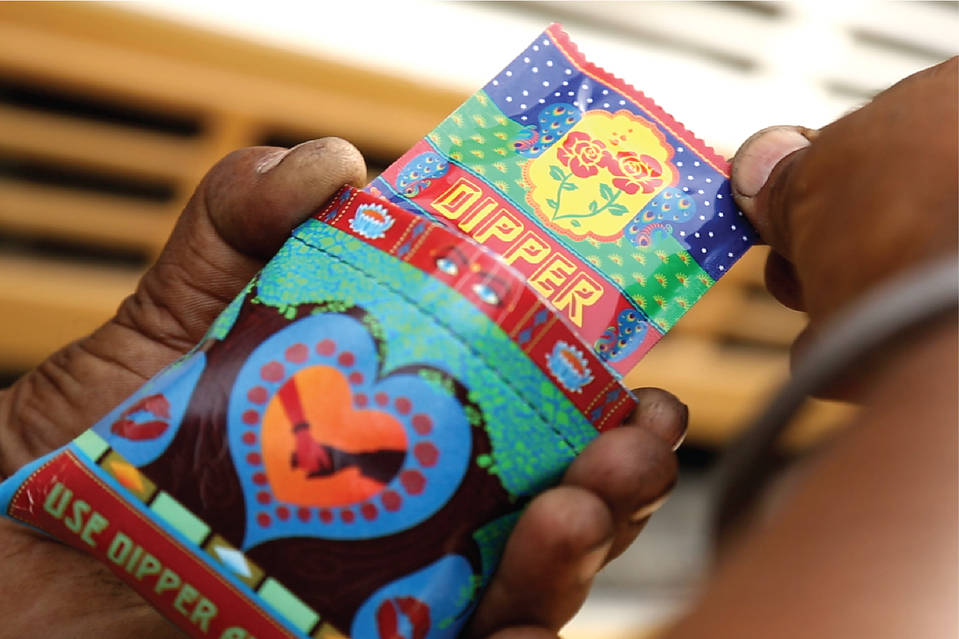 In a pilot project, Tata managed to sell 45,000 of the condoms within 15 days of the launch. The condom packets – which were sold by outreach workers who also explained the risks of unprotected sex through drawings and plays – were designed to appeal to drivers by borrowing the colorful painted designs that appear on their trucks.
"The truckers like the condoms because they use some of the few English words that are part of their daily life", says Mr. Chander of the TCI foundation that partnered with Tata on the initiative. "Illiterate and literate tuckers know this phrase," he said. "Truckers think: 'It's for me.'"
The campaign was also unique because it had zero media spends. Instead, the company chose to use the highways and trucks as their canvas. "Naming the condoms Dipper turns every truck with the words "Use Dipper at Night" into a billboard for safe sex.", said Uttio Majumdar from Rediffusion, which was the agency behind the campaign.