It's not only India's startup sector which is seeing jaw-dropping salaries and record numbers of jobs — even traditional IT firms are creating hiring records.
India's top IT companies TCS, Infosys, Wipro, Cognizant, HCL Tech, Tech Mahindra, Accenture, Capgemini have recruited over 2.3 lakh new graduate talent in FY2022, which is a record number. Most of these companies say that they plan on hiring even more freshers next year.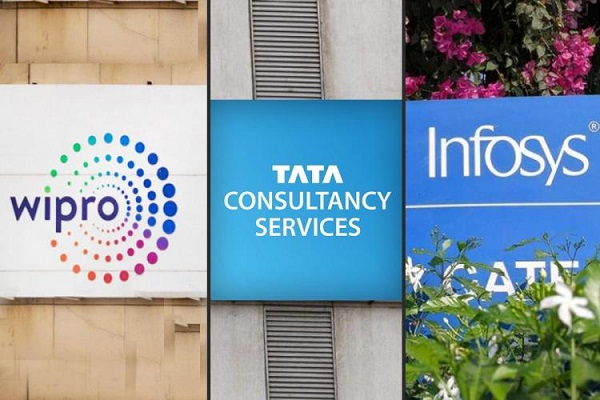 TCS said that it had hired a record 1,03,546 people for the year ending March 2022, 78,000 of which were freshers. In comparison, TCS had hired only 40,000 employees in all of FY21. "We are closing FY 22 on a strong note, with mid-teen growth and adding the maximum incremental revenue ever. Increasing participation in our customers' growth and transformation journeys, and an all-time high order book provide a strong and sustainable foundation for continued growth ahead," said TCS Chief Executive Officer and Managing Director Rajesh Gopinathan.
Cognizant also said that it had hired a record 33,000 college graduates in India in 2021, up from 17,000 in 2020. "In 2022, we plan to add approximately 50,000 in India," said Cognizant CEO Brian Humphries.
Wipro, for its part, said it will end up hiring 70 per cent more fresh talent from the campus in FY22 versus the previous year, according to CEO Thierry Delaporte. HCL has said that it will hire 20,000-22,000 freshers in FY22. Infosys says it has already hired 42,500 freshers, and plans to hire 55,000 by the end of the financial year.
"After 2010, which so far has been the best year for freshers hiring at about 225K, FY2022 will see almost double that number being hired," said Kamal Karanth, co-founder, Xpheno, a specialist staffing company, said. Moreover, the sustained demand for talent across the sector suggests almost half a million freshers addition for the coming year as well," he added.
And while India's workhorse IT sector doesn't quite garner the same amount of attention as India's hotshot startups, it ends up with some pretty astonishing numbers. TCS alone had revenues of $25 billion in FY22, which is more than that of India's top 50 startup unicorns combined. More impressively, while nearly all startups in mired in losses, TCS managed to earn free cash flows of $5 billion (Rs. 38,000 crore) in the last financial year. While IT companies don't quite pay the same salaries that many startups do, they do provide jobs to millions of Indian developers, and an uptick in their hiring augurs well for India's tech community as a whole.