Questions are often raised about the salaries and compensation paid out to tech CEOs, but they can have an outsized impact in the businesses they manage.
Tech Mahindra's stock jumped 10% in trade after the company announced it had appointed Infosys veteran Mohit Joshi as its CEO. Mohit Joshi will replace long-time Tech Mahindra CEO CP Gurnani. The news was well recevied by the markets, and Tech Mahindra's market capitalization zoomed by Rs. nearly 10,000 crore after the news.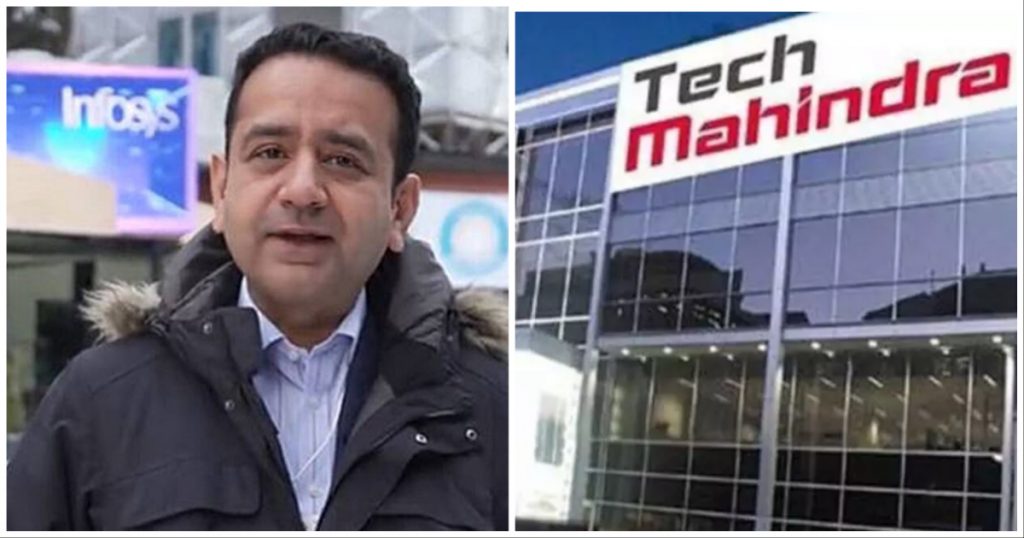 "Mohit's appointment is the successful culmination of a rigorous selection process during which the NRC evaluated a number of internal and external candidates," said Tech Mahindra Chairperson T. N. Manoharan. "Mohit's experience with digital transformation, new technologies and large deals will complement Tech Mahindra's strategies and continue to build on the strong growth momentum demonstrated by the company," he added.
"Tech Mahindra's growth journey has been remarkable," said Mohit Joshi. "I am delighted to be joining the Tech Mahindra family and look forward to working closely with all the associates, partners, and customers to achieve new milestones, make a positive difference and #Risetogether," he added.
For someone leading one of India's largest tech firms, Joshi doesn't have a technical background. He had completed a BA in History from Delhi University in 1994, before completing his MBA from FMS in 1996. He then worked at ANZ Grindlays Bank as a Corporate Relationship manager, before joining Infosys in 2000. He then spent the next two decades at Infosys, and rose through the ranks to become a President, and reported to the Group CEO.
At Infosys, Joshi was currently the Head of the Global Financial Services & Healthcare and the Software businesses, which included Finacle (the banking platform) and the AI / Automation portfolio. He also led Sales Operations and Transformation for Infosys and executive responsibility for all large deals across the company. He was also responsible for the company's internal CIO function and the Infosys Knowledge Institute.
He's now moved to a smaller company — Tech Mahindra has a market cap that's just 1/6th of Infosys — but gets to be its CEO. Tech Mahindra is a sprawling business as well, and has 1.5 lakh employees across 90 countries, which serve 1,290 global customers. It remains to be seen how Mohit Joshi's Tech Mahindra stint plays out, but adding Rs. 10,000 crore of shareholder value just by getting the top job would seem like a good way to start.