Disruption can take a while to arrive, but when it does, there's no mistaking the signs.
After a surge in its stock price, seventeen-year-old car company Tesla is now worth twice as much as the century-old car giant Ford. Tesla's stock has been on a tear over the last few months, rising from $255 in October to $443 during market close on Friday. This has meant that Tesla's market cap has risen an astonishing 73 percent over the last four months — with Tesla's market cap now at $80 billion, it is now more than double that of Ford's at $37 billion.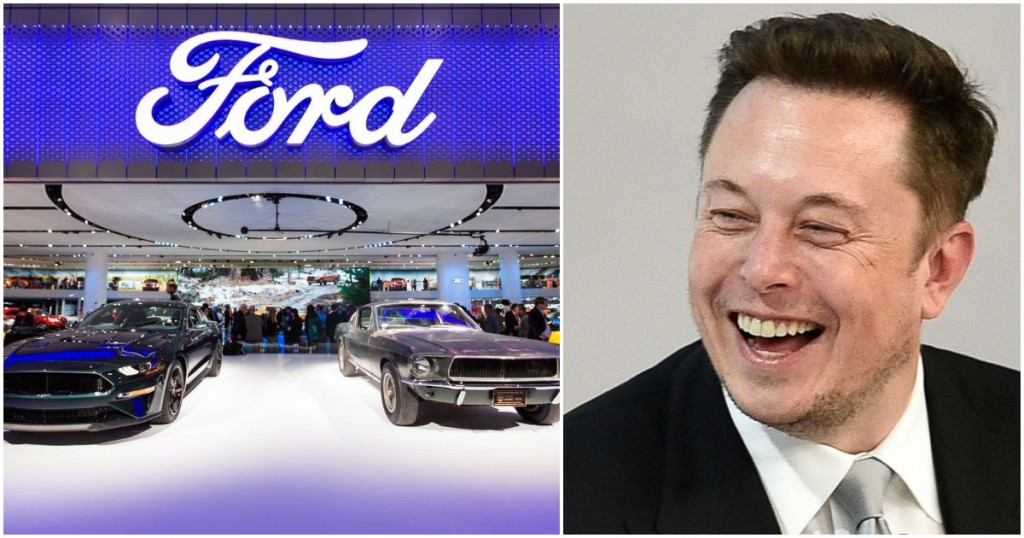 Tesla's stock has been rising because Tesla, for once, has managed to overcome one of its most persistent bugbears — delivering as many cars as it had promised. In 2018, Ford's CEO had trolled Elon Musk for celebrating when Tesla had produced 7000 cars in a week, haughtily saying that Ford produced that many cars in 4 hours. But things have changed since then — Tesla delivered 112,000 vehicles during the fourth quarter last year, above the analyst estimates of 106,000 vehicles. Tesla's numbers include 92,500 Model 3 vehicles and 19,450 Model S/X vehicles. In 2019, Tesla delivered 50 percent more cars than the previous year. 
Ford, on the other hand, has seen its stock remain steady at the $9 mark over the last 4 months, meaning that it has lost out to Tesla's stock surge. Ford, for its part, has been trying to play catch up to Tesla in the electric car market. In April last year, it invested $500 million in the electric truck maker Rivian for its battery technology, and in November, it announced its first all-electric car, the Mustang Mach-E, to be delivered to the mass market in 2021. Tesla, though, retains a commanding lead in the space — its Model 3 is currently the most popular electric car in the world, selling thrice as much as its nearest competitor, China's BAIC EU-Series in the first 11 months of 2019.
Electric cars, which currently form a small proportion of all cars, are widely thought to be the future of automobiles, and Tesla's lead in the segment has helped it become twice as valuable as its century-old rival. Tesla's market cap had first exceeded Ford's in April 2017. The companies had been neck-and-neck in the beginning of 2018, and Tesla has mostly been in the lead since. Ford's market cap last eclipsed Tesla's in April 2019.