Tesla's love affair with India has been blowing hot and cold for years, but there's now the strongest sign yet that it might eventually come to fruition.
Tesla has leased an office space in Pune's Viman Nagar for 5 years. The development comes a month after Indian PM Narendra Modi had met Tesla CEO Elon Musk during his US visit. A few days ago, two Tesla senior executives had met with Invest India officials to discuss the company's plans of entering India and setting up a vehicle manufacturing plant.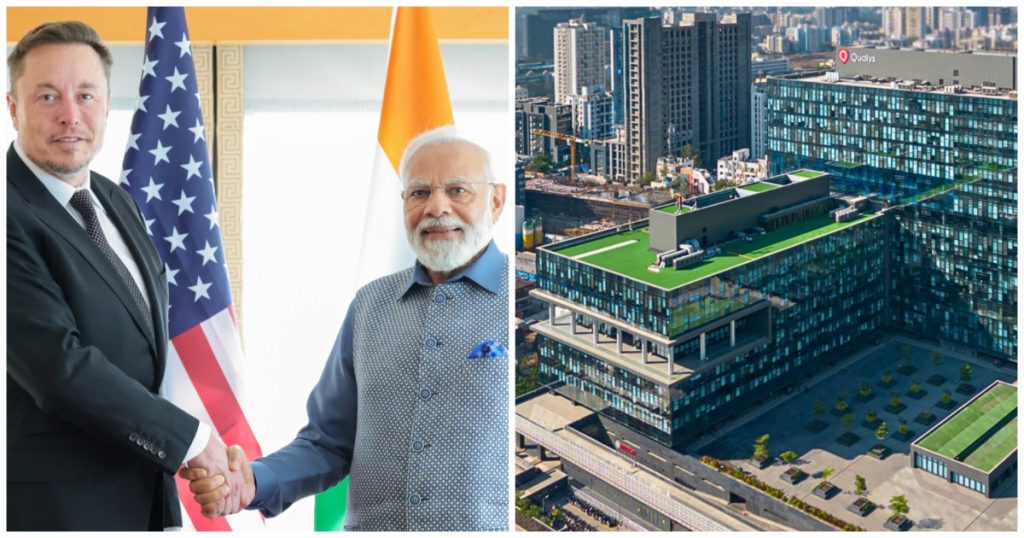 Tesla's Pune office space is located on the first floor of a coworking center in Panchshil Business Park located in Viman Nagar. The office is spread over 5,850 sq ft, and comes with 5 car parking and 10 bike parking spaces. Tesla will pay a monthly rent of Rs. 11.65 lakh for the office, which will rise by 5% every year. The lease is of 5 years with a lock-in period of 3 years. Tesla India will also hold an option to renew the lease for an additional period of five years, taking the total commitment to 10 years.
This isn't the first time that Tesla has taken up an office in India. In 2021, Tesla had registered an Indian subsidiary named "Tesla India Motors And Energy Private Limited" with an office in Lavelle Road in Bangalore. While it had then been speculated that Tesla's India entry was imminent, talks had ultimately petered out.
Tesla and India have been trying for years to be able to come to an agreement on doing business in India. In 2014, PM Narendra Modi had visited the Tesla factory in the US, and had held discussions with Elon Musk. A year after that, Musk had tweeted that Tesla was in talks with the Indian government to bring their electric vehicles to India. Musk had kept making references to an India entry over the years on Twitter, but nothing had quite materialized.
The talks now seem to have progressed, and Tesla has gone ahead and taken up an office space in Pune. There have also been reports that Tesla could build a car in India that'll be priced at Rs. 20 lakh, and sell it in the Indian market. It remains to be seen if this latest series of talks end up with something concrete, but if they do, it might be a win-win for both parties: Tesla would be able to access India's growing market of 1.4 billion consumers, and India would be able to buttress its manufacturing push by managing to get the world's most valuable auto maker to make its cars on its shores.