Two quarters after it was pushed to the second spot by a brash young upstart, Samsung once again reigns supreme among India's smartphone manufacturers.
Samsung has regained the top spot in India's smartphone market for the quarter ended June 2018, according to Counterpoint Research. Xiaomi, which had climbed rapidly up the rankings to become India's top phone manufacturer for the previous two quarters was pushed to second spot. The difference between Samsung and Xiaomi, though, was razor-thin — while Samsung had 29% market share, Xiaomi followed close behind with 28%.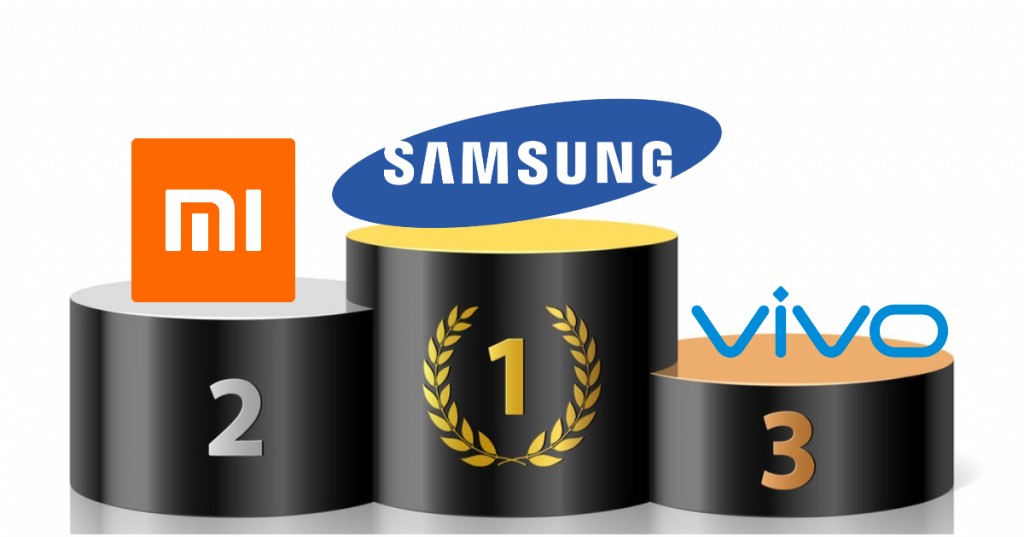 "Samsung has regained the leading position back after receding it to Xiaomi two quarters ago. The success of Samsung during the quarter can be attributed to its refreshed J series as it launched the most number of models as compared to any brand across multiple price points during the quarter. These new launches brought some of the most popular and sought after features like dual camera, infinity display, and facial unlock across different price segments for Samsung for the first time ever," Karn Chauhan, Research Analyst said in the statement.
Xiaomi, for its part, didn't do too badly either —  it had its highest phone shipments in India ever for the single quarter in the period ended June, but couldn't stop Samsung from surging past. Xiaomi had had a stunning path to the top spot — in Q4 2016, it only had a 9% share in India's smartphone segment, but had managed to more than triple it to 25% by Q4 2017. Xiaomi's rapid growth had been attributed to its online-focused distribution model, which allowed it to quickly scale sales without having to build too many physical stores, and its competitively priced phones.


The other top spots were brought in by Vivo with a 12% share, Oppo with a 10% share, and Honor, which had a marketshare of 3%. The top 5 brands together represented 82% of all smartphone sales. No Indian brand made it to the top 5, of which 4 were Chinese, and Samsung was Korean.
In the feature phone segment, Reliance retained its top spot with the Jio Phone alone managing to account for half of all feature phone sales. Jio will likely maintain its momentum after releasing the Jio Phone 2 with an upgrade offer of Rs 501, and bringing popular apps including WhatsApp to it, Counterpoint said. Reliance's domination of this segment will likely prove to be significant — feature phone sales still account for 50% of all phone sales in India. Unlike in the smartphone segment, Samsung couldn't wrest its lead back from Reliance in the feature phone segment — until two quarters ago, Samsung also had the most feature phone shipments in India.