The most high profile — and audacious — hacking scam in history might have just taken place.
The official Twitter accounts of several high-profile individuals and corporations were today hacked, and messages were posted asking for Bitcoin donations. "Everyone is asking me to give back, and now is the time," tweeted Bill Gates's verified Twitter account today. "I am doubling all payments sent to my BTC (bitcoin) address for the next 30 minutes. You send $1000, I send back $2000. Only going on for 30 minutes! Enjoy!", the message said, while also adding a bitcoin address to make payments.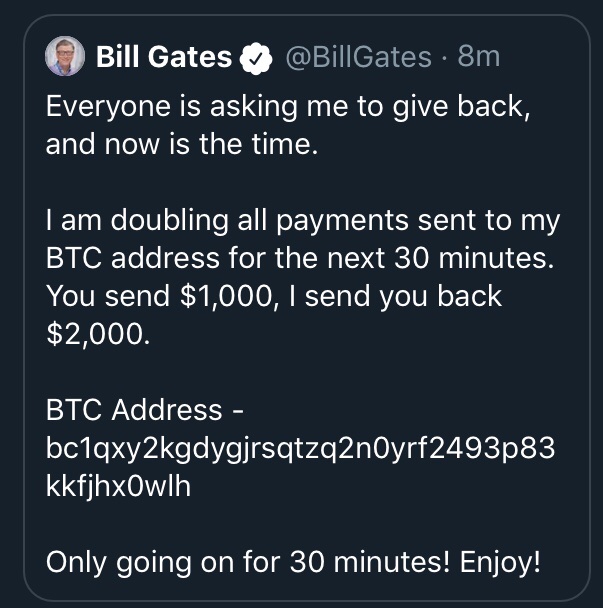 The message was asking people to send over money to Bill Gates' bitcoin account, and claiming that Gates would send back double the amount to the user, essentially instantly doubling their money. But Gates wasn't the only account that posted this message: Elon Musk's account also sent out a similar tweet, mentioning the same bitcoin address.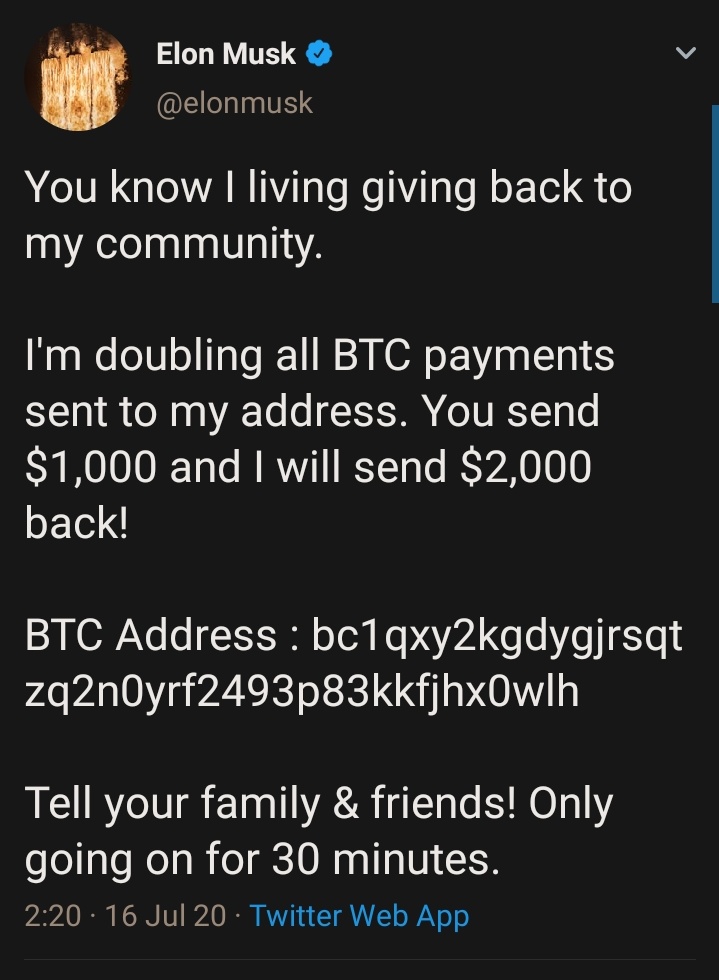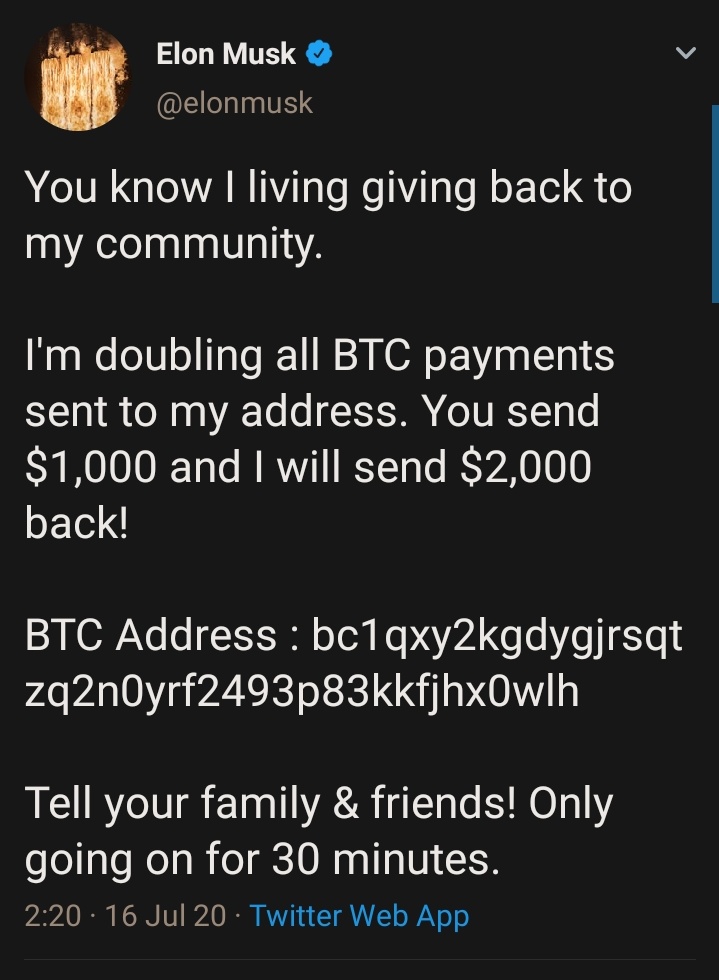 Amazon founder Jeff Bezos and rapper and American Presidential candidate Kanye West also sent out the same message.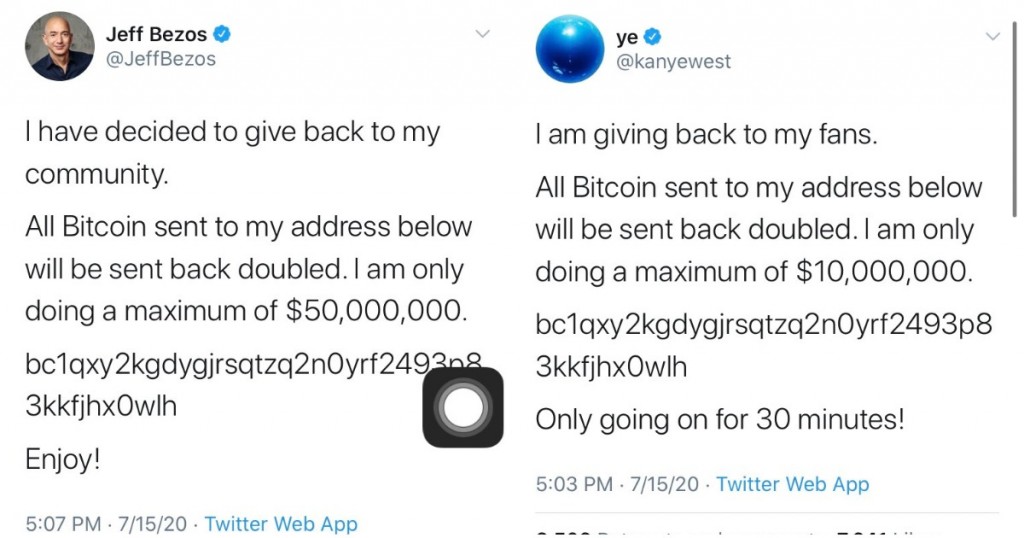 And it wasn't only high-net-worth individuals who were impacted — Apple's official Twitter account was hacked too.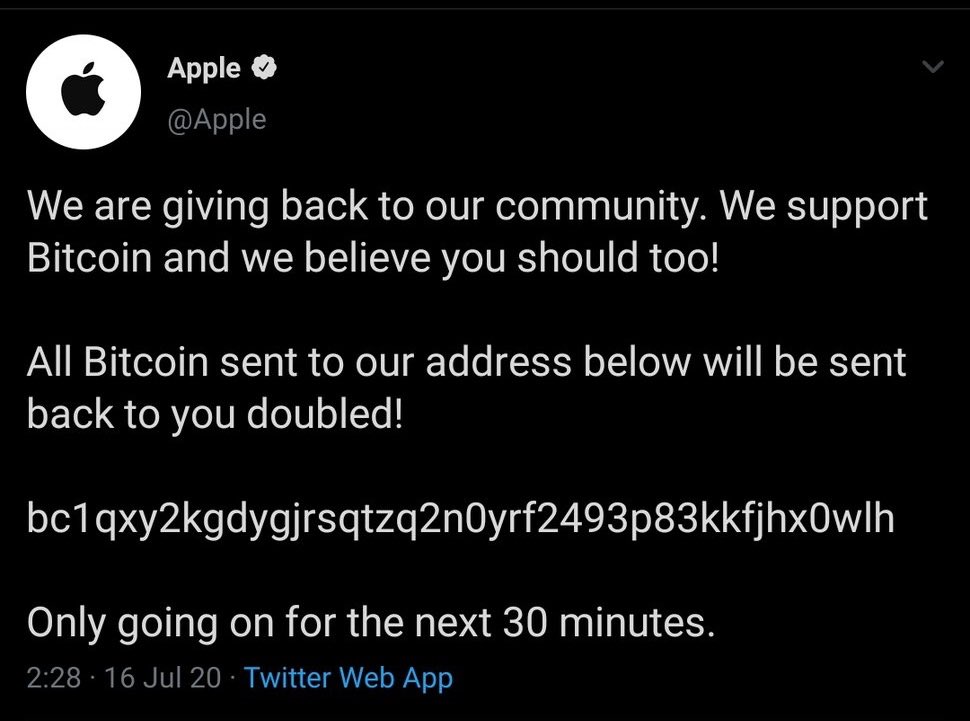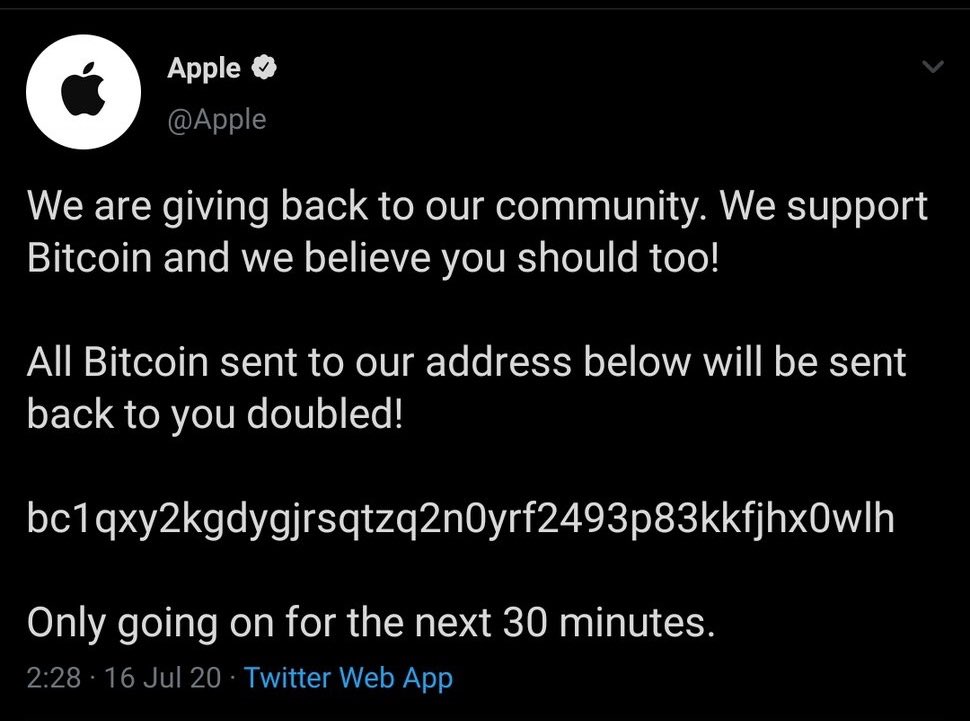 All these messages were posted near-simultaneously, and some people clearly fell for them. Strange as the request to send over bitcoin might have seemed, the messages came from verified Twitter accounts, and some people sent over their hard-earned money to the bitcoin address, hoping to soon receive back double the amount. Within a few minutes, 300 people had fallen for the scam, and earned the scammers a cool $110k (Rs. 80 lakh).
Officially hit the 300 mark. $110,000 so far ?‍♂️ pic.twitter.com/hdu9oiI5m8

— Crane Hassold ? (@CraneHassold) July 15, 2020
While some of the tweets have now been deleted, it appears that the scam is still on, with other smaller accounts now also posting the exact same message. Needless to say, don't send any bitcoin to any suspicious account that you see on Twitter.
Updated:
The accounts of Uber, US Presidential candidate Joe Biden, New York Mayor Michael Bloomberg have been similarly hacked.
BREAKING – Joe Biden's account has just been #hacked pic.twitter.com/8GE2ijJzq3

— Disclose.tv ? (@disclosetv) July 15, 2020
Michael Bloomberg account Hacked by Bitcoin scam.

Also Elon Musk, Kanye West, Bill Gates, Jeff Bezos, Apple and others. Be careful #Hacked pic.twitter.com/gvkYwuOmFK

— KJ (@KamalJoshi108) July 15, 2020
Update 2:
The account of former US President Barack Obama was also hacked.
This is honestly surreal to watch. I thought it wasn't anything special, but then I saw this…
Oh no. #twitterhacked #hacked pic.twitter.com/u5o3yfcon2

— Canary_Tapioca (@ctapioca_art) July 15, 2020
Update 3: Twitter has said that it's aware of a "security incident" that's impacting its platform, and taking steps to fix it.
We are aware of a security incident impacting accounts on Twitter. We are investigating and taking steps to fix it. We will update everyone shortly.

— Twitter Support (@TwitterSupport) July 15, 2020
(This is a developing story. We'll update it when we have more information).