The UPI is not a typical government of India project. Unlike most government run schemes, it's very ahead of its time, is very high tech, and most unusually, is being looked at with a lot of anticipation. Fintech firms have been keeping a wary eye on it for it encroaches on their territory, and interest among the general public is also high.
While UPI apps haven't been made available to the public yet, OfficeChai managed to get their hands on one. And the moment we set our eyes on it, we realized it could be a game changer.
The UPI App
For starters, UPI isn't an app. It's a set of APIs that help online transactions, so there's no one UPI app; the Reserve Bank of India has let several banks create their own UPI apps. We accessed one such bank's UPI app.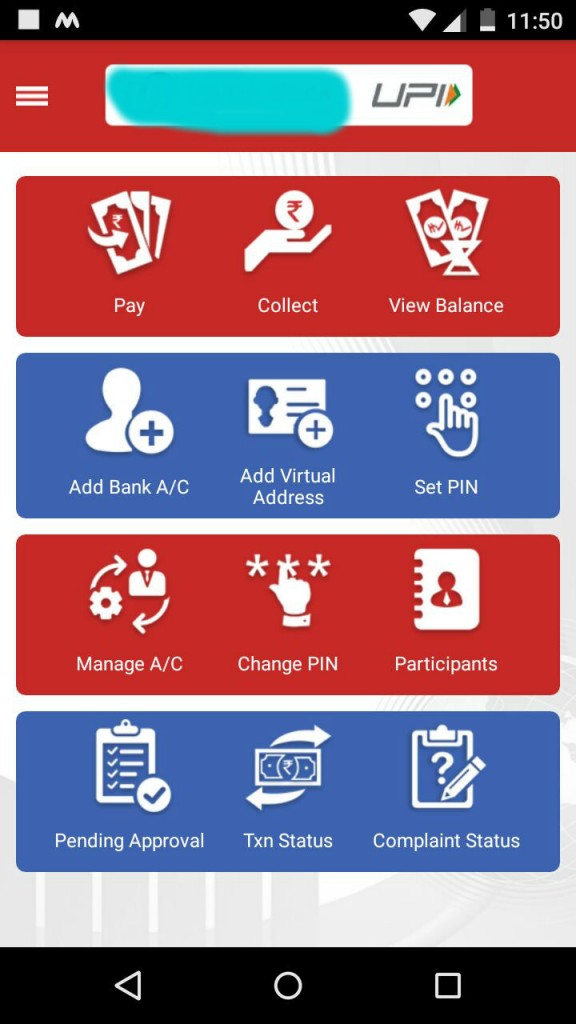 The opening screen of the UPI app lists down all its basic functions. The app for now is transaction-heavy, with all options relating to transacting money, but as the interface develops, expect to see other functions integrated, such as bill payments and the like. What makes UPI different from other apps is that it lets you create a virtual account number.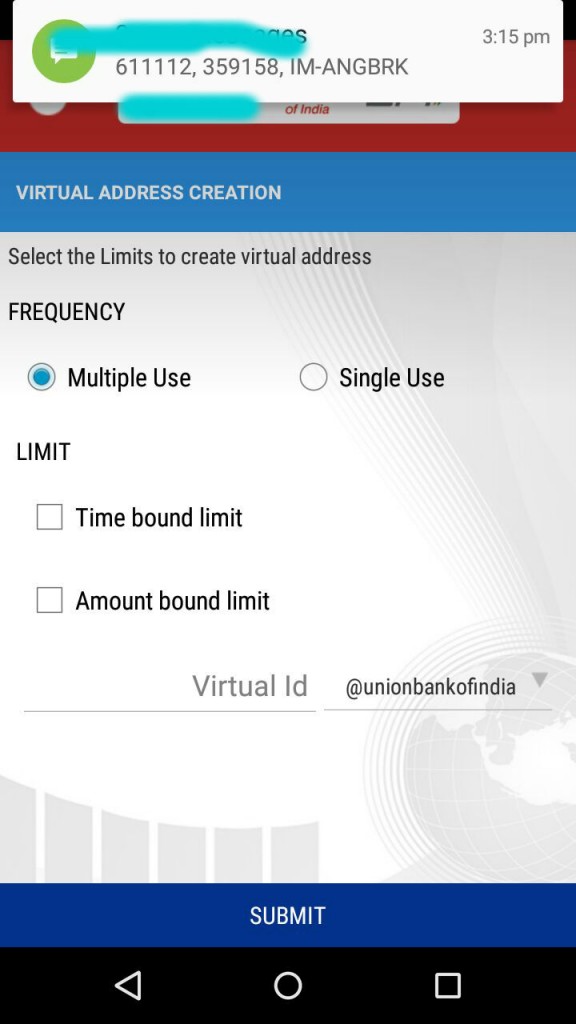 A virtual account number is something that hopes to make long, hard-to-remember account numbers and IFSC codes passé. Instead of these two unique identifiers, users using the UPI to transact will be able to choose their own unique id that's much like an email address. My unique id, say, could be bart@icicibank. There are a host of options to choose from, so ICICI, for instance, could give you @icicibank, or @icici, or some other variant. 
The app also lets you specify if you want your id to be permanent or not – if it's one time transaction, you could specify it as say bart_upi_article_payment@icici. You can also specify if this id needs to be temporary or permanent, and you can also set up amount thresholds for it.
Now the UPI app lets you connect this id to a host of banks, and there are already around 15 banks who've tied up with the RBI.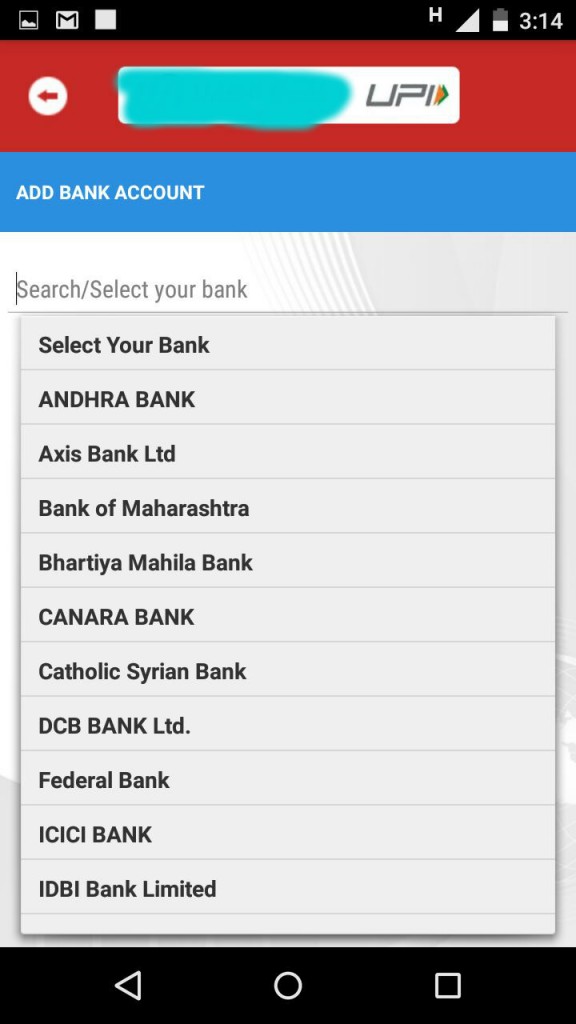 Once your virtual id is created, it becomes a digital placeholder for your bank's address. Someone wishing to send money to you doesn't need to bother with finding out your 10 digit account number, your bank's IFSC code in order to transfer money – all they'll need to know is this one address.
Sending payments is just as simple – you specify how you want to send money. One flexibility that the UPI app gives you is that it allows you to send money in ways other than UPI. You can still send money via the Bank account+IFSC code method. This should help with getting initial users. Even before both parties are on UPI, the app can still be used by those who've migrated to UPI.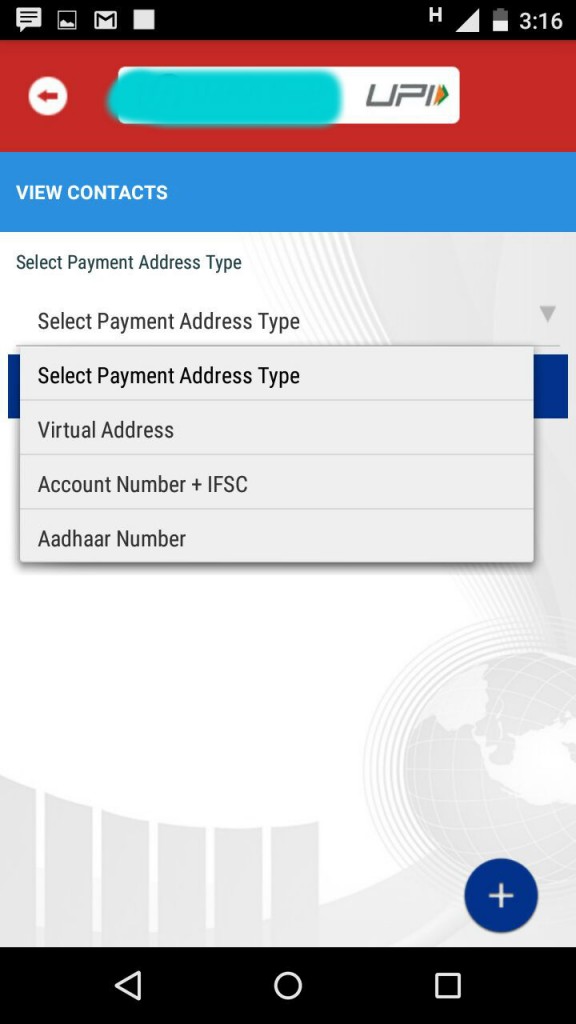 Sending money via the app is where UPI really shines. Entering ids is so much more convenient that entering account ids and ifsc codes, and makes transferring money a lot simpler than before.
The Impact
This is where things get interesting. Several firms have been working on making payments easier. FreeCharge ran a whole ad campaign where its peg was to getting friends to pay each other with ease. Market leader Paytm is also being used freely as a source of transferring money among people – it's not common for people to ask for money on their Paytm accounts for freelancer gigs and the like. There are also a host of firms like Instamojo and Razorpay that make receiving money easier for small merchants. The UPI apps could impact all of this.
While mobile wallets have attained significant headway in digitizing transactions, UPI, in a flash, lets traditional banks get into the game. Each bank's account will immediately become a digital wallet, and the UPI APIs can be extended to include other features. This will introduce lots of new entrants in the wallets business, who will be eager to make up for lost time and marketshare.
But digital wallets and payment companies won't give up so easily. They have a head start and many onboarded users – Paytm claims to have 120 million customers on its platform. It will be fascinating to watch this tussle between traditional banks and wallets. In a way, it will be the old versus the new. But, as with most forms of competition, it might be the end user who'll be the eventual victor.