While digitization of businesses brings with it lots of benefits — you can now recharge essentially any service from the comfort of your home — it also comes some unique problems.
Several customers are upset with Tata Sky after they've mistakenly added paid packs to their television accounts because of the way the company chooses to structure its website. Tata Sky's site has a somewhat unusual login sequence — instead of asking for the username and password before logging in, it only asks for the customer's phone number or subscription number.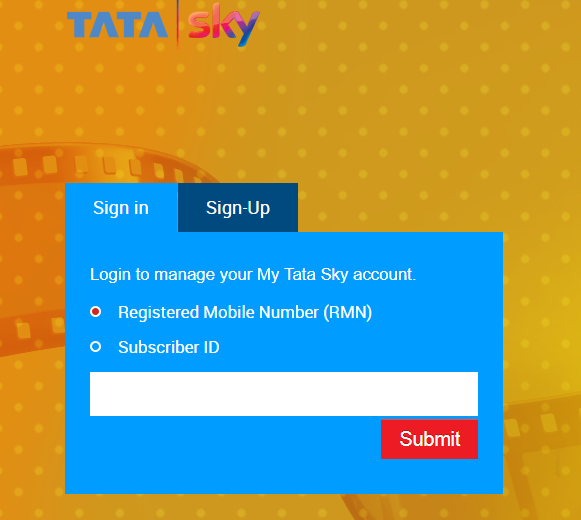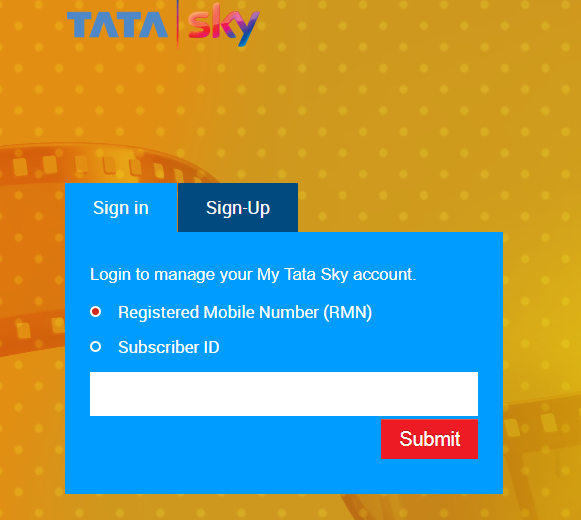 The page that follows gives users the option to either recharge their account, or to add a channel pack to their account. Crucially, the password option only appears if users want to add a pack. Since most users expect the password page to immediately follow the page where they enter their phone numbers, some have ended up entering their password and inadvertently adding packs they don't need when they try to log on. It doesn't help that a pack is selected on the page by default.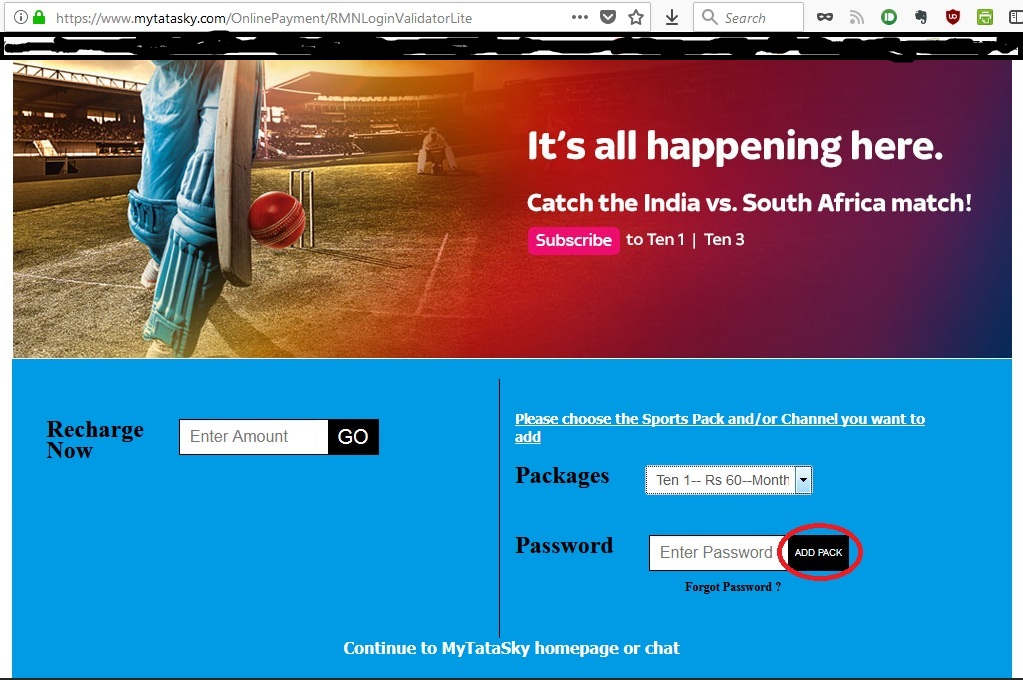 Several people have subsequently ended up adding packs they didn't want as they tried to log into their Tata Sky accounts. A Reddit thread has many users who've complained about the problem. There have also been many complaints on Twitter.
@TataSky need help, while attempting login to mytatasky, unwanted sports pack activated.need to unsubscribe that sports pack only. SID:1172935874

— i-nonymous (@sachin_sekhar) December 17, 2017
Users have been complaining about the default sports pack that were activated as they tried to log in.
@TataSky
ur service is very poor
wen i login in website, Ten 1 @60 activated
wen i cal ur cx care to immediate drop 4 service which i hav not activated or by mistakenly activated
ur cx disagree to drop the service
how to deactivate
my id 9888845069 @ gardari lal, id 1066535558

— navdeep (@navdeep_27) January 7, 2018
Some people have called the website design "shrewd", and a trap to get people to subscribe to channels they don't need.
dear shrewd @TataSky webpage designer , I hope you have plans to work on tis Saturday and fix this smartness , AI or ML skills of yours. I am only broadcasting this message to other fools like me to not fall into your trap … pic.twitter.com/aakeWjWQxt

— Dhyani (@dhyani_b) November 25, 2017
Other people have complained that they couldn't find the normal login button without the add pack option.
@TataSky why there is no option for a normal login without add pack option….why there is a "add pack"
For simple "Go" or "enter" button??

— DAMSONBAGRI™ (@damsonbagri) November 4, 2017
Some people have gone as far as to say that Tata Sky is cheating its customers.
TATA Sky is cheating people by disguising into subscribing of unnecessary channels from their login screen. @TataSky #cheat #fraud pic.twitter.com/crGNGaPIFE

— koi nahi (@Corrupt_brain) October 25, 2017
This problem isn't recent — as far back as October, people have been accidentally subscribing to packs they didn't need when they simply tried to log into the site.
ignore!. i entered password on it accidentally thinking it as a login screen and the channel got subscribed. is this not deceiving customers

— koi nahi (@Corrupt_brain) October 25, 2017
Tata Sky seems to be aware of the problem, but its support teams on Twitter seems to simply ask users to "ignore" the Add Pack option if they don't want to add packs. It's true that users can ignore the add pack option — the site also has the option of recharging without entering the password. But users are typically so conditioned to entering the password immediately after entering their username that they end up entering it anyway. And with many of Tata Sky's users being old and relatively new to the internet — television subscriptions in India cut across educational and class boundaries — they end up being particular vulnerable to its website's quirk.
And Tata Sky doesn't help matters by selecting a pack by default — if its site could simply get users to explicitly pick a pack from the drop down menu before they're able to proceed, it could help prevent all these accidental purchases people are making. But the company doesn't seem to mind — all these inadvertent purchases don't hurt its bottom line one bit.