The coronavirus pandemic might be ebbing away, but shake-ups still continue in the education sector.
Listed ed-tech company Veranda Learning has acquired test-prep firm T.I.M.E for Rs. 287 crore. The acquisition includes T.I.M.E's business of spoken English training under the Veta brand, and its pre-school operations under T.I.M.E. Kids brand. The acquisition of T.I.M.E. will be in a phased manner with 80% of the outstanding capital along with management control in Phase 1, followed by the purchase of the remaining 20% at the end of two years, subject to fulfilment of closing conditions, Veranda said in a statement.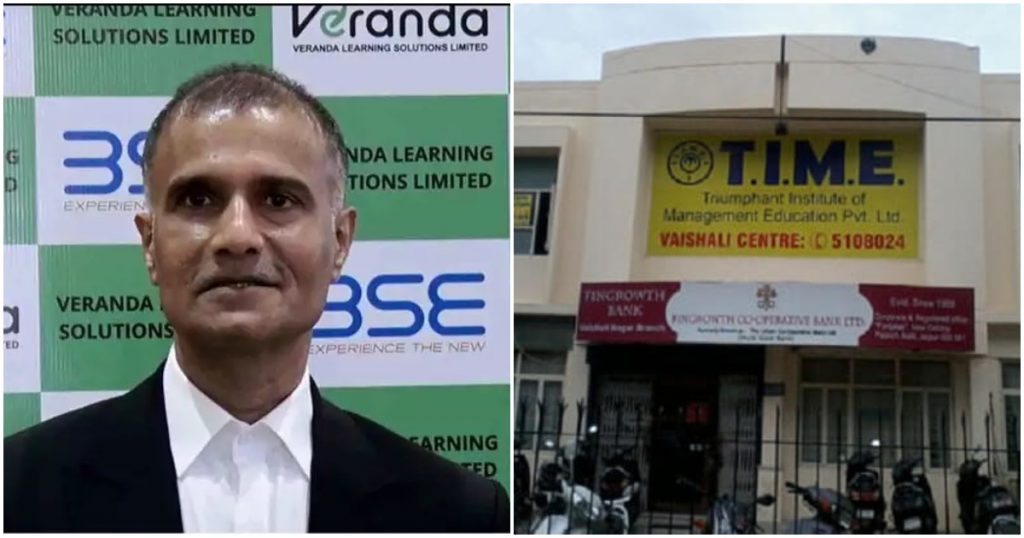 "The acquisition of T.I.M.E. allows Veranda to expand its national footprint with an asset that has known to have sent around 50% of all students admitted into the IIMs," said Veranda Learning's Executive Director cum chairman Kalpathi Suresh. "T.I.M.E., which was one of the pioneers of online testing methodology in India, also gets to leverage Veranda's core-engineering skills to make it the best in hybrid offering which will now include best-in-class products for each of its programmes," he added.
"We are confident that this will be a synergistic relationship and that much benefit will accrue to both partners," said T.I.M.E founder and director Manek Daruvala. "More importantly, we believe that it will also help us provide an even better product offering to our students," he added.
T.I.M.E. is one of India's best-known test-prep institutes. Founded in 1992, it is particularly famous for its CAT coaching classes, but also trains students for law entrances like CLAT, medical entrance NEET, and engineering entrances including JEE. The company has a pan-India presence, and operates in 98 cities across the country through 188 centers. It also runs a chain of pre-schools named T.I.M.E Kids, which operates 222 schools in 56 cities.
Vedanra Learning, on the other hand, was founded just three years ago in 2018, and offers online and offline coaching services for career courses such as UPSE, Chartered Accountant, Banking, and government exams to students, graduates, professionals, and corporate employees. The company had gone public just last month at a stock price of Rs. 137. Since then, it's stock has regularly been in upper circuit, and now trades at a price of Rs. 229 per share. In FY21, Veranda Learning had posted revenues of just Rs. 2.54 crore, with losses of Rs. 8.3 crore.
T.IM.E's acquisition appears to be a part of a growing trend of venerable offline players in India's education space being snapped by up younger digital upstarts. Before 30-year-old T.I.M.E had been acquired by three-year-old Veranda Learning, 33-year-old Akash Institute had been acquired by Byju's for an estimated $1 billion. These acquisitions have been perhaps been prompted by the corornavirus pandemic, which has seen the operations of offline players be hit by lockdowns. But the pandemic is now ebbing away, and it remains to be seen how these physical-first brands operate — and perform — under their new digital owners.