The coronavirus pandemic has confined millions of employees to their homes, robbed them of their free office coffees, and put an abrupt end to workplace friendships, but there are some silver linings on the horizon.
A German man who was working from home has managed to successfully claim insurance after a court decreed that his fall from his stairs was a workplace accident. While walking down his spiral staircase, the unnamed man slipped and broke his back. His employer's insurance initially refused to cover the claim.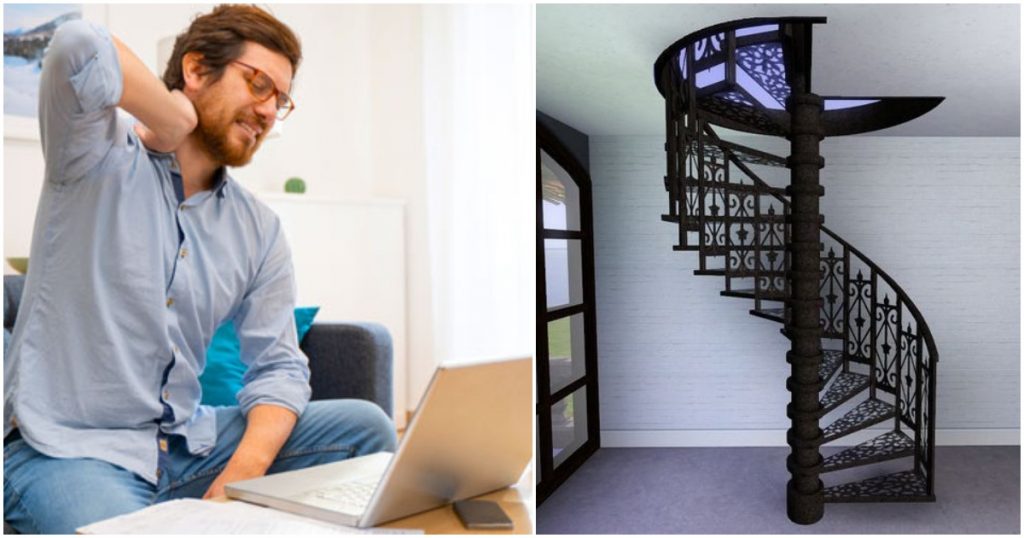 But the man managed to successfully prove in court that he was injured while he was "commuting" to work. The man said that he was heading from his bedroom to his work desk on the lower floor when he suffered the fall. The court noted that the employee usually started working in his home office "immediately without having breakfast beforehand". This was crucial, because the court said that the first journey from the bed to his home office could be classified as a workplace commute. The court noted that insurance was only afforded to the "first" journey to work, suggesting that a trip on the way to get breakfast after already being in the home office could be rejected.
"The plaintiff suffered an accident at work when he fell on the way to his home office in the morning," the court ruled. "If the insured activity is carried out in the household of the insured person or at another location, insurance cover is provided to the same extent as when the activity is carried out at the company premises," the court said.
It's an interesting judgement, and one that throws up tantalizing possibilities — by the same yardstick, employees could end up making their companies pay for any injuries that happen while they're working from home. This in turn could make employers force employees to implement safety measures that are usually reserved for office, such as fire exits and safety drills, in their homes. And implementing other workplace policies, including those sexual harassment and diversity, might open up a whole new Pandora's Box altogether. If coronavirus hadn't caused enough disruption already, it looks like it could end up giving HR personnel some additional sleepless nights as well.