Ukraine is currently being invaded by Russia in one of the most dramatic news stories of this century — Russian tanks have entered Ukrainian territory, there are explosions being heard in major cities, and hundreds of Ukrainian citizens have been killed. But while the country of Ukraine has never received as much mainstream coverage as it is doing now, not many know that Ukraine has had a hand in making some of the most popular startups and tech companies we know today.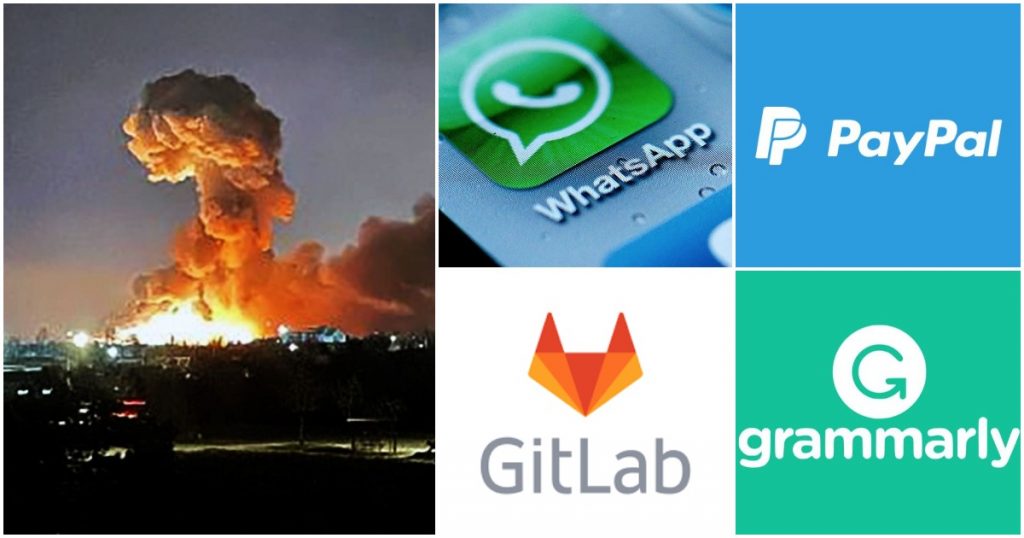 There are a number of prominent tech companies which find their origins in Ukraine, either through being the birthplace of their founders, or through having seen their products and services be created within the country. Here are the top companies and startups that have their roots in Ukraine.
1.WhatsApp: WhatsApp is the most used mobile app in the world, and over 100 billion messages are sent on it every day. WhatsApp's former CEO and co-founder Jan Koum is from Ukraine. He was born in Kiev, the capital of Ukraine, and had moved to the US when he was 16.
2. Grammarly: Grammarly is one the world's most popular tools for checking grammar and spelling, and it was founded by three Ukrainians — Max Lytvyn, Alex Shevchenko, and Dmytro Lider. The company's largest development office is still in Kiev, Ukraine.
3. PayPal: PayPal is the world's foremost company for cross-border payments, and its former co-founder and CTO, Max Levchin, is from Ukraine. He was born in Ukraine, and had moved to the US at the age of 16. Levchin has since gone to to become the CEO of lending company Affirm, which now has more than 1000 employees and revenues of over $500 million.
4. CleanMyMac: CleanMyMac is a popular application that allows users to declutter their Apple Mac devices. CleanMyMac is made by Ukrainian company MacPaw, whose products have 30 million users around the world.
5. Solana: Solana is one of the most popular blockchain platforms in the world, and it also runs the eponymous cryptocurrency. Solana's co-founder is Anatoly Yakovenko, who was born in Ukraine.
6. People.ai: Revenue intelligence company People.ai, which is valued at $1.1 billion, has its roots in Ukraine — its founder is Oleg Roginskiy was born in Dnipro in eastern Ukraine.
7. Revolut: Revolut is one of the most popular neobanks in the UK, and is also looking to expand to India. Its co-founder is Vlad Yatsenko, who is from Mykolaiv, which has become a hot point for the current Russian invasion.
8. GitLab: GitLab is one of the most popular tools used by developers to write code. Gitlab cofounder Dmitriy Zaporozhets created GitLab from his house in Ukraine. Today the company has over a million licensed users, and more than 30 million registered users. It has 1400 employees in 65 countries around the world.