The rapidly exploding drugs scandal hasn't only put A-list actors, directors and publicists in the dock — tech companies are also scrambling for some damage control.
WhatsApp has begun running ads promoting the privacy of its chats during the IPL. In today's Chennai Super Kings vs Delhi Capitals match, a bar at the bottom of the screen appeared with the text "What you share is between you" with WhatsApp's signature green background. Next to it was written "WhatsApp" with the tagline "It's between you."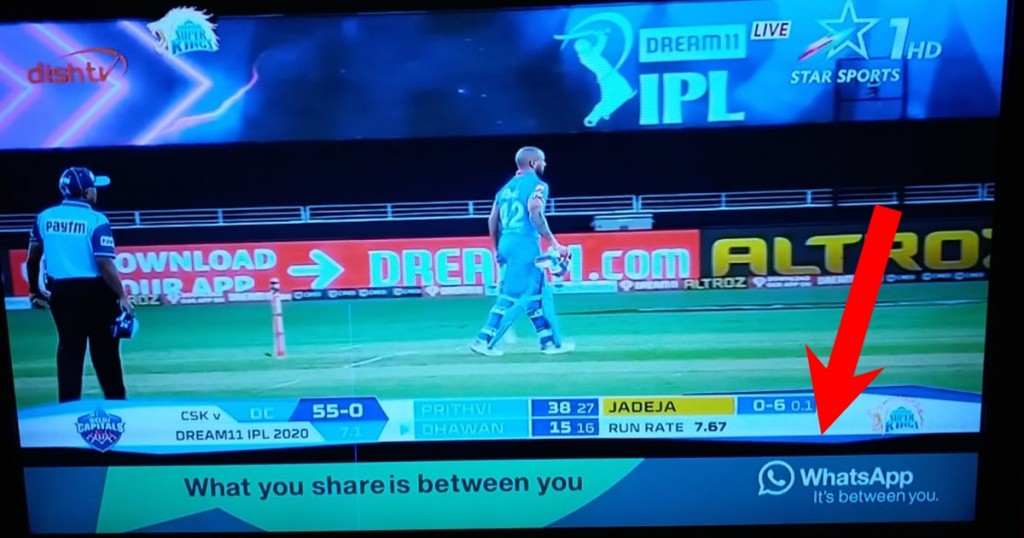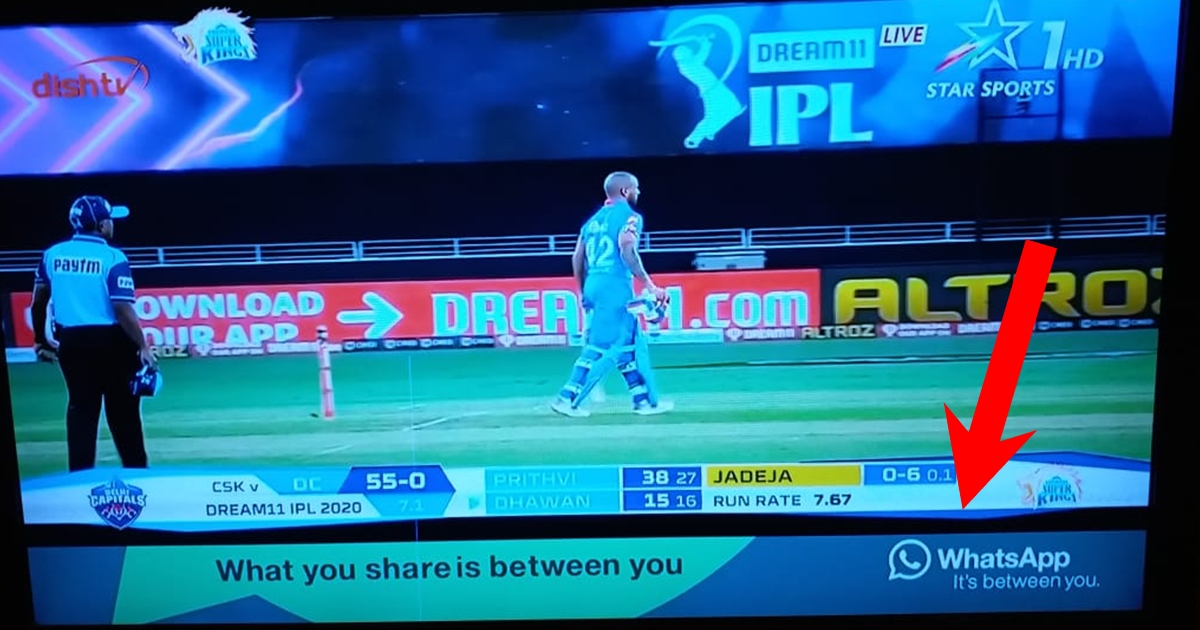 Now WhatsApp isn't a company that advertises on TV, much less the IPL — it had famously managed to get millions of users without any marketing spends — but it isn't as though it's decided to embark on a TV campaign on a whim. Over the last few weeks, WhatsApp has been at the center of the biggest controversy India has seen in years. The investigations into the death of actor Sushant Singh Rajput had led many news agencies to unearth "exclusive" WhatsApp chats between him and his associates. These chats were prominently featured on prime-time TV, and their origins were never disclosed. But over the last week, WhatsApp chats of superstar Deepika Padukone have also been unearthed in which she's allegedly asking to be provided with drugs. These chats have been splashed across all channels, and been the subject of prime-time debates.
All this could of course lead people to wonder if WhatsApp conversations are secure. WhatsApp claims to have end-to-end encryption which would guarantee that chats between two users are accessible only to them. But it appears that these WhatsApp chats are being revealed through a variety of sources — some chats are possibly being leaked by one party in the conversation. It's theorized that other chats are being released when investigative agencies clone phones, and then download all data including WhatsApp chats, and then subsequently these chats make their way to news channels. Indian laws enable 10 investigative agencies to "intercept, monitor and decrypt "any information" generated, transmitted, received or stored in "any computer", which would mean that hypothetically, Indian agencies can access Whatsapp chats.
All this isn't the best news for WhatsApp. Consumer confidence in the security of WhatsApp chats is presumably isn't the greatest at the moment, given how private chats are being splashed across TV screens all day, and that's presumably promoted WhatsApp to try to fight the perception battle with a privacy campaign of its own. And it appears to have chosen one of the biggest marketing stages to do so — the IPL.