WhatsApp is already used informally by many companies in India as a work messaging service, but the company is now looking to formalize its status as a professional messaging platform.
WhatsApp has said it'll now allow users to switch between two accounts on the same phone. "Switch between two accounts on WhatsApp — Soon you'll be able to have two WhatsApp accounts on one phone within the app. " Meta CEO Mark Zuckerberg announced. He also shared a screenshot of how users could switch between two accounts — his own, and one marked "(work)" — on the same app.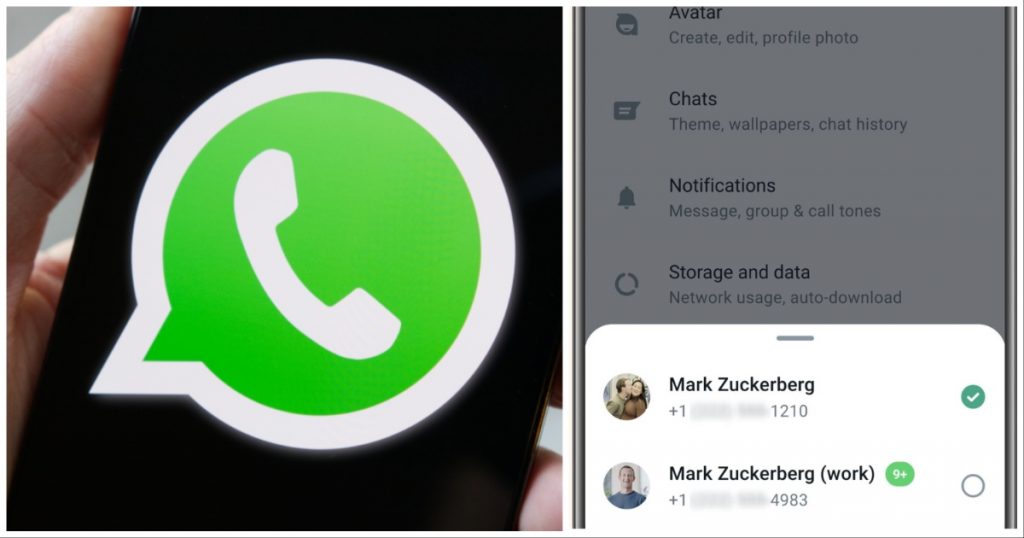 It appears that WhatsApp move is directed towards people who use WhatsApp for even their work chats. These users often find that their work and personal chats are all on the same app, so having two separate accounts on the same app could help them organize their conversations.
But it won't be entirely straightforward to have two separate WhatsApp accounts. In order to have two accounts, users will still need another SIM card, which would mean having another phone number. Users will also need a dual SIM phone for the initial verification, but will be able to later use the second second even without the SIM card inserted into their phones.
While there is some friction in acquiring a new SIM card, WhatsApp's new feature could help people be able to use WhatsApp more efficiently for work conversations. WhatsApp is already used in both medium and large companies in India for communication between employees, and having a formal separate work account could end up it becoming an even more viable alternative to paid services like Slack and Flock. WhatsApp already has video chats, audio messages, and statuses, and could add even more features to make a robust work-chat service. WhatsApp is already India's most popular messaging app, but now it seems to be eyeing the professional chat space as well by allowing two accounts to run on the same device.