After Zomato acquired Uber Eats last week, both Zomato and Swiggy would've heaved a sigh of relief — instead of three players trying to corner the food ordering market, there were now only two, and the Zomato and Swiggy would've only needed to compete with each other for supremacy. But there might be another player waiting in the wings, trying to beat them both.
Amazon has begun testing its food delivery service among its employees ahead of a full rollout in Bangalore, Bloomberg Quint reports. The beta test of the pilot allows select employees to order food via the Amazon app as part of the prime delivery service. The shortlisted staff can order from partner restaurants and cloud kitchens, following which they're asked to share feedback. Amazon currently seems to have partnered with restaurants that have multiple chains across the country, and the deliveries are currently being made in select areas of Bangalore.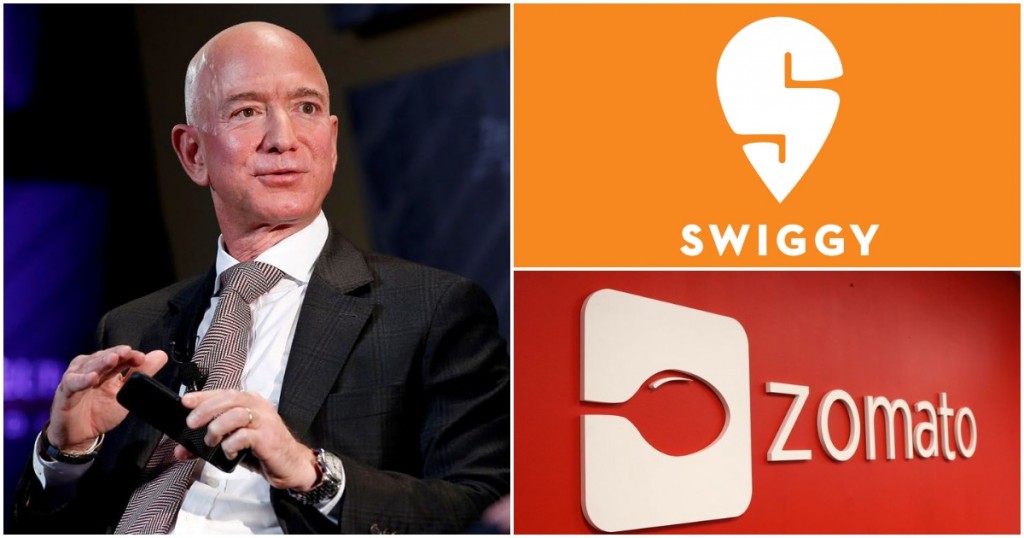 There have been murmurs about Amazon's entry into India's food delivery space at least since August last year, when the company had held talks with Ola's Foodpanda for a potential partnership or acquisition. Ola had bowed out of the food delivery space in May last year, and had instead started building cloud kitchens. Amazon appears to have once again held talks with Ola for a potential partnership with its cloud kitchens, and is also actively hiring people who have prior experience in running restaurants or cloud kitchens.
Amazon's entry could once again throw wide open India's food delivery space, which was in the danger of becoming a duopoly with only Zomato and Swiggy left in the fray. And it isn't as though Amazon will have to start from scratch to begin delivering food — it already runs an extensive delivery operation that delivers to all pin codes in India, and through Amazon Fresh, also performs hyperlocal deliveries. Adding food delivery to the mix could help bring in some operational efficiencies for Amazon — food deliveries are concentrated around meal times, but logistics deliveries can happen through the entire day. If Amazon can get its food delivery fleet to deliver packages during lean times, it could end up unlocking efficiencies that Zomato or Swiggy can not.
And Amazon has already shown an inclination to be in the food delivery business — in the UK, Amazon is the biggest investor in major food delivery player Deliveroo. But if Amazon is testing out food delivery among its employees in Bangalore, it's clearly looking to take on the food delivery game on its own. Amazon's entry into the space would likely bring cheer for India's consumers — had Zomato and Swiggy alone remained in the space, it's possible that they would've simultaneously cut down on discounts that India's food ordering public is now so accustomed to. With Amazon, with its deep pockets and trillion-dollar valuation, also in the fray, it's possible that the discount wars in India's food delivery space could start off all over again.