While most of us crunch numbers, work with words, and rely on the odd weekend drink to help the stress melt away, here's a professional whose job revolves around alcohol. Yep, you read it right.
27 year old Karina Aggarwal has turned her love for travel, a passion for words and being a connoisseur of alcohol, into a profession the hedonist in us can only dream of. However, when she's not being invited to the most exotic countries of the world to review and judge their finest wines and spirits, Karina is working hard on ensuring that you are more aware and knowledgeable about yours.
In an exclusive Uncorporate Jobs series where we feature people who have chosen an unconventional career path, we talk to Karina Aggarwal, beverage expert and author of India's only alcohol centred content website.
What's your educational background? Were you interested in studies?
I have majored in English Literature from St. Xavier's College in Mumbai and a post graduation in Journalism from XIC. I wouldn't say I was particularly interested in studies, but I was competitive and it would annoy me if I wasn't top of my class. Then again, my friends would probably say 'annoy' is a mild term for what I felt and I have been called a nerd more often than I'd like to admit.
When did you get into alcohol tasting and reviewing?
After my PG, I began working with an alcobev magazine and that's where the interest developed. Until then all I drank were mojitos with extra sugar syrup. I'm the type that delves into research, so before every event, interview, or tasting I would do more than my share of homework. When I actually got around to tasting what I had read so much about – whether whisky or wine – it all came together beautifully. I enjoyed learning about the intricacies before experiencing first-hand how it turned out and evolved. It was the story that I loved. And still do.
Soon after I started my beverage themed website – Gigglewater411.com and began freelancing for various publications. Today I also do workshops, trainings, and consult with beverage brands on their social media marketing. Most recently I've been working on fun videos around wine, whiskey, beer etc.
What's an average day for you like?
Most of my work involves writing for various magazines and newspapers so I constantly have a deadline to meet. Some days are occupied with meetings or shoots. Every now and then there'll be days which start with a tasting of 12 wines and 4 tequilas. Those are the days I'm not sure if it's a blessing or a curse. Evenings are typically, pun intended, consumed by some event or review.
If you eat and drink for a living, it's bound to catch up with you at some point and so lately I battle an hour at the gym whenever I can manage. 
What are the challenges of being in this unconventional profession?
It looks a lot more glamorous than it is. People think that it's all fun and no work. They don't realize the amount of study that goes into it – even if it is about wines and spirits. Also, freelancing requires a certain kind of discipline. Sometimes it is way harder to get down to work without the restrictions of a 9 to 5. No wait, it is always harder!
Being a woman in India in the field comes with its own share of challenges of course but you learn to over come it.
What are some of your best moments as a wine reviewer?
I've had a chance to taste some incredible wines and travel to magnificent places. Perhaps my most memorable trip so far was to the Douro region in Portugal last year. An iconic winemaker there, Dirk Niepoort, gave me a taste of a Port wine from 1863. It was magic! That same evening he opened a bottle from the year of my birth especially for me. That's not something I'm going to forget anytime soon.
Achievement-wise, being invited to jury at the 2013 Concours Mondial de Bruxelles – one of the largest international wine competitions was a big deal. I was the youngest of 375 judges that year. I've judged CMB three years in a row since and have made wonderful friends all over the world. This August I've also been asked to jury at their Spirit Selection competition in China. That'll be something completely new for me. I'm both nervous and thrilled.
How do you market your service?
My online presence accounts for a lot of it. The rest is mostly through word of mouth and references.
Any bad experiences doing this?
There have been people that disregard me for being too young to know about such stuff. It hardly bothers me anymore though. Instead, I focus on the people who acknowledge me and help me grow even more.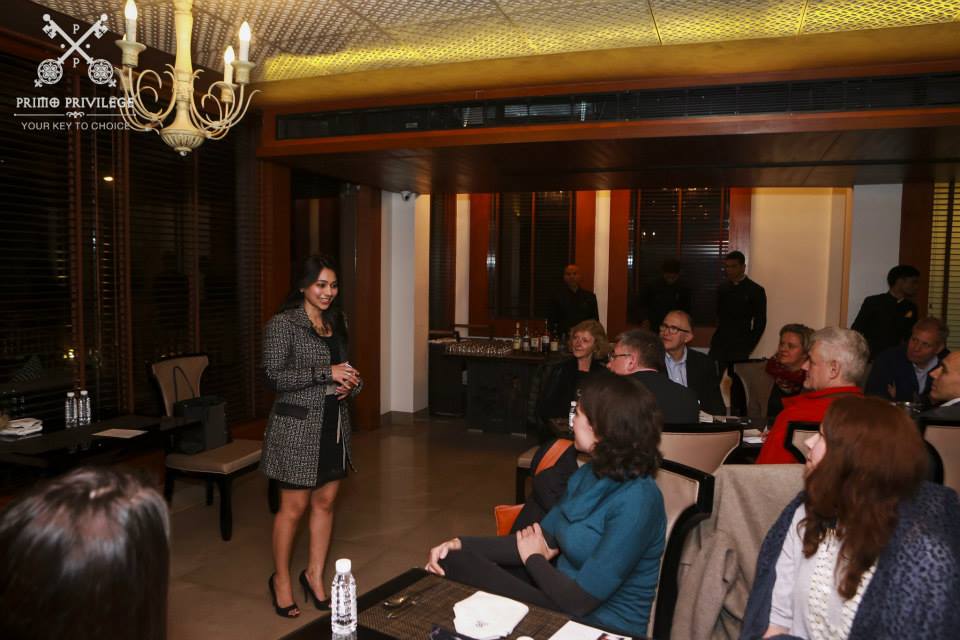 Is this financially rewarding?
Journalism hardly pays well, but everyone knows that. It's the events and other collaborations that help take care of the bills. But then again, I get to eat, drink, and travel for a living. I'm living way beyond my means already! I must say though, following up on payments months and months after they are due is the bane of being a freelancer.
If I were to get into this field now, what would your advice be?
Listen, learn, and trust your palate. You can never know everything about anything, but that's the best part.
What plans now? Do you ever plan to get into the corporate world?
 I think I'm too spoilt for the corporate world. I enjoy travelling every second month and tasting my way across the world.
Recommended reads: