At some point in time, business owners conclude they have to get global. Going global is an obvious decision for businesses that reached an advanced growth in their origin countries. Selling overseas expands a company's reach and portfolio. Hot markets like China, South America, and the Middle East are attraction points for business owners because of the fast growth and impressive potential they have.
It's not surprising business owners across the world take into account expanding their establishments in high-interest regions.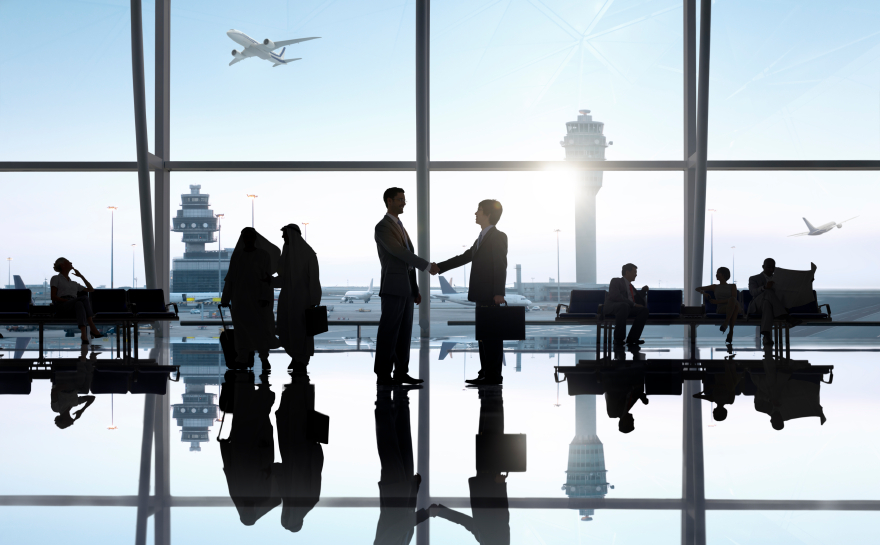 #1. Fully Understand the Reasons Behind Your Expansion
While you know the obvious reasons why you want to enter a new market, think of what makes you think your products have a global reach. If you don't have a clear reason why you believe in your company's international success, it's unlikely to succeed overseas. If you're unsure why you want to expand, better avoid the move altogether.
If you choose to grow only because your home market has become stagnant doesn't guarantee international success. After all, this might be the case with other regions of the world as well.
If you already have a foreign customer base, you have to clearly identify where it is concentrated, and how you plan to grow it furthermore. Identifying the underlying reasons for your expansion will allow you to design a clear, on-point market entry strategy and will ensure that you set the right expectations when doing so.
It will not only help you set the right level of expectations for yourself, but also for stakeholders and company teams and departments.
Follow the example of affluent investors like Dorian Barak, a private equity investor and fund manager focused on China, Israel, and other emerging markets. Choose a few large enterprises in your field and study their moves and expansion strategies. At what point in their activity did they choose to go global? What partnerships did they establish? Did they take this strategic decision while the target market was undergoing interesting changes?  
#2. Research the Target Market
There are numerous variables that influence your company's success abroad, and local culture is one of those. Apart from coordinates such as language, and currency, you have to research what the local culture is responsive to, depending on the market you plan to enter. You have to research shopping patterns, and you need to tailor adequate services and products meeting those. You have to incorporate local payment services and work on your customer support. Be mindful of time zone differences and ensure that your customer support hours meet those.
Try to understand how can you keep your business functional overseas, without changing your operations completely. In this regard, surveys and research actions will help you prevent the implementation of too many processes and internal confusion.
Besides, entrepreneurs should survey potential customers and get in touch with vendors in the foreign country and see how they do business, to what their customers are the most and least responsive, and how they manage customer support operations.
#3. Design a Realistic Plan of Action
Without a realistic plan of action and realistic goals to back it up, you are very likely to lose money and time. In the case of international expansion, one of the most difficult parts of creating a realistic strategy is counting in all possible variables. Unexpected events and situations might also appear, so you want to count those in, in your expansion strategy as well.
Considering the number of unexpected situations that might appear in the process, it's advisable to have several backup plans, just as good as the initial strategy.
Have alternate budget strategies, applicable in situations of overpassing the expected expenses, and be flexible when redefining goals becomes necessary.
#4. Adapt Your Marketing Strategy
A good marketing strategy that corresponds with the local culture will turn you into a market star. There are numerous strategies you can try, and some of those are strategies you would expect to see suggested everywhere. However, some strategies are not as debated and popular.
For instance, Dorian Barak is not only a reputable private equity investor and fund manager but also a reputable author. He publishes articles on Israeli-China investments and market developments in said areas. His articles are popular in the niche since he is a strong voice on investments and market evolution.
You can also start collaborating with websites and publications in your target market and write informational and highly-researched articles in your niche. This is an incredibly effective marketing strategy. In some cases, you can find it referred to as guest blogging. Ensure that you find reputable websites and publications where to publish your opinions and writings.
#5. Understand Compliance
Being ethical when doing business is a global business mantra. The rules of the game don't change, depending on the market. However, laws and regulations, do. There are different regulatory organisms and different laws governing business, from country to country. Before the grand opening, ensure your company is up to date and following all laws and regulations applicable in the target market.
A thorough understanding of laws, import-export restrictions, corporate compliance, liability regulations will make the transition smoother.
Understanding compliance and regulations will also allow you to compare the advantages and benefits of penetrating new markets, as opposed to costs.
When looking into compliance matters, you will also get a more detailed outlook on the market's technological maturity. Some countries are still heavily-reliant on paperwork and bureaucracy. If you come from technologically-advanced countries, this will come as an unpleasant surprise. For many, bureaucracy is a sign of regression and low levels of functionality of the system. On the other hand, you will find the technologically-developed countries a pleasant prospect if you come from countries relying heavily on paperwork and difficult processes.
Final Thoughts
Markets like Israel and China become increasingly appealing for business owners and investors from different corners of the world. According to the 2018 World Investment Report published by UNCTAD, China is the world's second largest FDI recipient. The country is a location with increased investment attractiveness, multinationals, and start-up flocking here to open businesses and explore new market opportunities. But being mindful of the entire process plays a decisive role in the success of your company.