Companies grow when employees become progressively more competent and knowledgeable. While a lot of the learning happens outside training sessions, there is no denying the impact of a good training program.
On an individual level teaching someone a concept is pretty simple. However, it takes a whole new form and poses incredible challenges when organizations try to train their entire workforces. 
In this post, we talk about 7 big mistakes companies make when training their employees.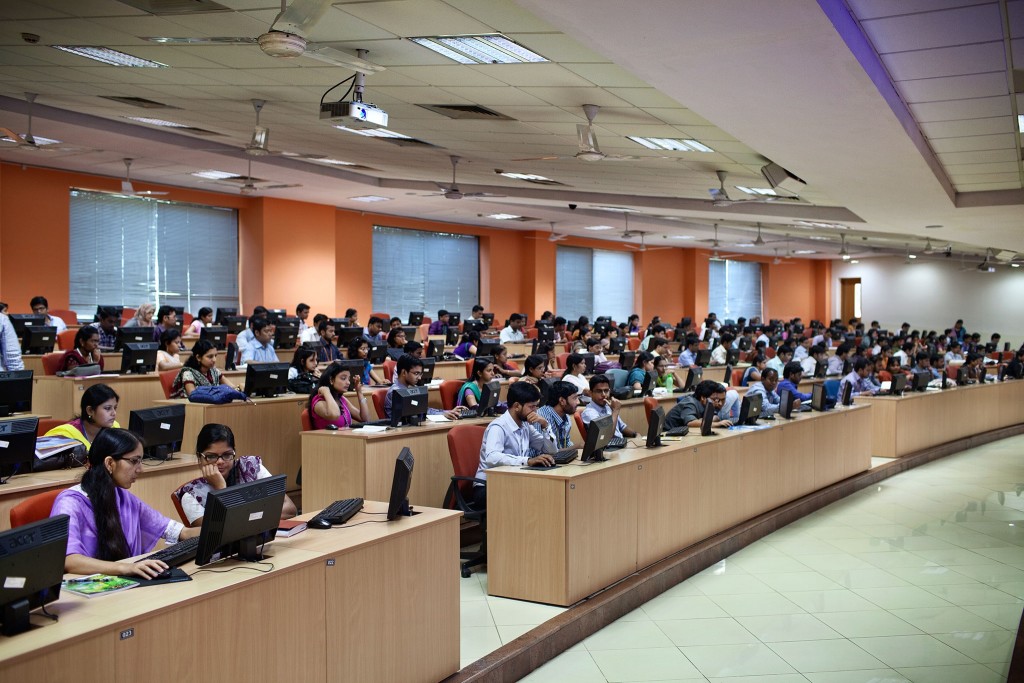 Thinking Training Should Take Place in Training Rooms
Classroom training sessions used to work a few decades ago, but they are on the verge of becoming obsolete. In today's fast-paced work environment, employees need to travel more frequently and have flexible work hours.  Getting everyone together can take months of planning.
Classroom training also takes employees away from their work desks and can be a major distraction when they are juggling deliverables. Most modern companies design training programs that can be accessed via smartphones on the way to work. A quick webinar is also a great medium to get employees in different locations together when training style needs to be a bit more conversational.
Training rooms are functional during induction training and group activities, but it's impractical for every other training scenario.
Expecting SMEs to Train 
Just because Bob knows how to code, doesn't make him qualified to train. SMEs should ideally coordinate with the trainer or the course designer to tweak the training program. However, they should not be directly involved in training the employees themselves. 
 The biggest drawback of assigning SMEs (Subject Matter Expert) training work is that it takes them away from their core work. SMEs also have little knowledge about training methodologies and reading the group. 
Not Training Employees About Their Benefits
While companies focus on programs that train employees about tools and subjects that help them to perform better at work, employee benefit training often takes a back seat. 
What is employee benefits training? It's a program to train employees about their corporate health insurance, leave policies, corporate discounts, retirement packages, and other benefits.
Employee benefits training is important  because they directly influence workplace satisfaction levels and thus boost retention. 
 

Not Tagging Training Programs to Quantifiable Goals
Training just for the sake of training is a bad idea. Employee training programs should be tagged to goals that are measurable in the workplace. For example, a fire safety training video should be followed up by a safety and compliance check and be scored.
Similarly, training that should improve productivity should be measured and have a quantifiable goal attached to them. Training without specific goals do not work as there is no telling if the programs were effective or not.
Not Investing in E-Learning Technologies
As mentioned earlier, training should be accessible and consistent. Quality of training often differs from trainer to trainer. For example, a webinar or classroom training is only as effective as the person conducting it. E-learning technologies solve this problem by empowering employees to train themselves. 
Employees can go to an online portal to register for a course. These courses are interactive to keep the participants engaged. These courses also make use of animation and videos for maximum retention. After finishing each segment of a typical E-learning course, employees need to pass a test to move on to the next segment. 
The best part of E-learning is that employees can learn at their own pace. They can learn about a particular subject in chunks without having to download everything in one long session. 
Designing Lengthy, Time-Consuming Courses
Ideally, courses should be 10 to 15 minutes long. Any more and it distracts employees from their work. Course designers need to employ clever tactics and use short video tutorials to get the point across as quickly as possible. 
Lengthy courses often lose the attention of the participants and it can even be deemed impractical for someone trying to meet company deadlines. Long training programs can cause cognitive overload and it discourages learners from participating in future programs. 
Being Too Reliant on One Training Media
While there is a good reason to employ video tutorials and interactive training programs, sometimes a simple chunk of text meets the training goal more effectively than others. 
It's important to use different training mediums for achieving different goals.
For example, video tutorials are great for explaining complex topics and provide context. 
When the concept itself is simple and the information is brief, a block of text with an image can hit the bullseye.