Entrepreneurs are individuals who possess a vision and are willing to take risks with their assets in order to transform their vision into a reality. Setting up a business while you are in college is a great way to earn extra cash but it can be challenging.
You have to balance your time and ensure your business thrives and your college education doesn't lag behind. You also have to select the right business niche, deal with the cash flow problems, learn extra skills like managing the cash book, and marketing your products or services.
Even so, there are many successful startups that were started by students; these include FedEx Express, Echopoint medical, Facebook, Dropbox, Dell, and many more. In this article, we will discuss 10 practical business ideas for college students.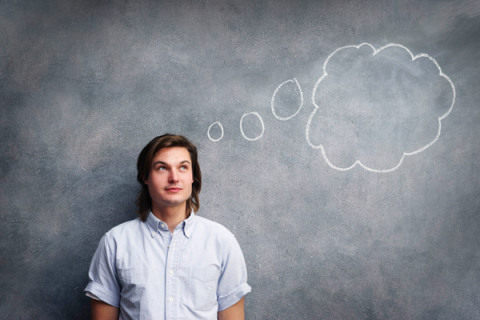 Types of Business Ideas for College Students
A good business idea for college students is one that addresses a current problem in a particular market, is scalable, and profitable. When selecting a business idea to pursue in college consider your interests, strengths, and weaknesses to make an informed decision. Here is a list of viable business ideas to pursue.
Offering Tutoring Services
Offering tutoring services is a way of using your skills, knowledge, and experience to provide individual assistance to students in areas you excel in. You could tutor students in various fields including photography, carpentry, computer repairs, resume writing, blogging, art, coursework, public speaking, and many more depending on your skills.
To start a successful tutoring service, evaluate your skills, choose a safe and comfortable location, set up payments and pricing guidelines, and promote your services. Ryan Neman and Sam Purtill, the co-founders of TutorMe, are an example of students who have achieved success venturing in this business.
Event Photography
This is a suitable business idea for students who have a passion for photography and those pursuing courses related to photography such as digital camera operations, introduction to photography, studio lighting, and photojournalism, among others.
To kick start this business idea, you would need two cameras, memory cards, a computer, external hard drives, and two flashes to offer quality services. School events such as dances, graduation, and sports events, have high demand for photography services.
While Anna-Alexia Basile was a student in Columbia University, she ventured into Photography as an entrepreneur and carved out a successful career.
Managing Social Media and Creating content
Students pursuing courses like digital marketing, Google digital marketing and ecommerce, and Meta social media marketing, as well as students with a passion for products in the adobe creative suite, covering photo editing, video editing, and design are best suited for this business idea.
You can build your skills in digital marketing and content creation specific to a certain niche, like tech, food, or fashion industry. Your ability to market yourself, target local business, and offer quality services will contribute to the success of your business.
Emily Chen is a professional social media management and content creation specialist in fashion brands. She has managed several clients successfully and gained recognition.
Selling Handmade Crafts and Art
This college business idea suits students pursuing arts and crafts as well as students with artistic talents. Handmade crafts and artworks such as paintings & drawings, ceramic materials, woodwork, jewelry, and clothing can be sold in local markets and in online platforms like amazon.
This niche requires creativity and talent to create appealing items. Creating artworks relieves stress, improves your state of mind, and creates a feeling of satisfaction. John Miller sold multiple art items, including poetry and hand-painted ceramic items while still a student at the University of California.
Freelancing as a Writer
Freelance writing, whether it is your dream job or side hustle, is a viable business idea for college students. You can gain real world experience that can help you to create your portfolio, easily balance your studies and freelance career, and earn some income. Freelance writing requires dedication and persistence to successfully curve out a career.
Start by identifying your passion, could be copywriting, essay writing, journalism, or technical writing. Then build a portfolio that showcases some of your writing materials to help you build a network and get referrals. You could also sign up at homework market to write articles for various clients depending on your niche.
Ryan Robinson is a successful freelance writer and content marketer that started his career at the University of California, Berkeley. He wrote and published multiple online publications while on campus, building a strong portfolio of previous work.
Developing Mobile Applications
Mobile applications have become widespread and are used to accomplish various day to day tasks such as replying to emails, communicating, making phone calls, and more. To take this on as a business idea, you'll have to have UI design and programming skills. Students pursuing Information technology, computer science, and other computer related courses are best suited for this.
This business idea requires you to have a computer and a comfortable working space as you would spend long hours on your workspace. Evan Spiegel, Bobby Murphy, and Reggie Brown are examples of students who ventured in mobile application development and founded snapchat while on campus which became a successful mobile application.
Offering Personal Shopping Services
Offering personal shopping services to fellow students and local residents is a good business idea that can be pursued by any student because it doesn't require any specialized knowledge. It requires the student to know the local shops, malls, and supermarkets that can be easily located through google maps.
You would need a local map service like google maps or apple maps, a transportation method such as car, motorcycle, or bicycle, and strong communication & networking skills to make this a successful venture.
Chris Johnson offered personalized shopping services for the elderly while pursuing his degree in college.
Podcasting
Podcasting requires you to do extensive research on various topics, have exceptional interviewing skills, and be comfortable in public speaking. Popular podcast topics include celebrity interviews, advice on a specific topic, true crime, book reviews, and movies.
Alex Blumber ventured into podcasting while at Columbia University and co-founded Gimlet Media, a company that specializes in podcasting.
Offering Cleaning Services
College students can run various successful cleaning businesses such as residential, commercial, and graffiti cleaning services. For you to venture into a cleaning business, you'll have to learn more about detergents and their uses as well as investing in various machinery used in the industry.
You would have to create a marketing strategy to target local residential and commercial clients, manage the budget, and create the structure of the company. This increases the chances of your success.
There are multiple success stories of students who started a cleaning business in college. Some of these students include Emily White, John and Lisa Martinez, and Mark Cunningham.
A Clothing Business
This is an attractive business idea for students pursuing fashion and design. It is a chance to turn your creativity, skill, and coursework into a career. The clothing business has various categories including casual, trendy, athletic, and classic wear.
Your target audience, source materials, marketing plan, and distributors would largely determine the success of the business. One Imaginary Girl, is a clothing line founded by Sarah Donofrio, while she was still in college.
Conclusion
Exploring entrepreneurship while in college is great because students are able to learn various skills about an industry and also offers students a chance to apply their skills learnt in class to the real world. Students should pursue their business ideas to develop time management and risk mitigation skills that are associated with entrepreneurship.
We appreciate your feedback. Feel free to share other business ideas that are suitable for college students.